Community Action Update: May 2019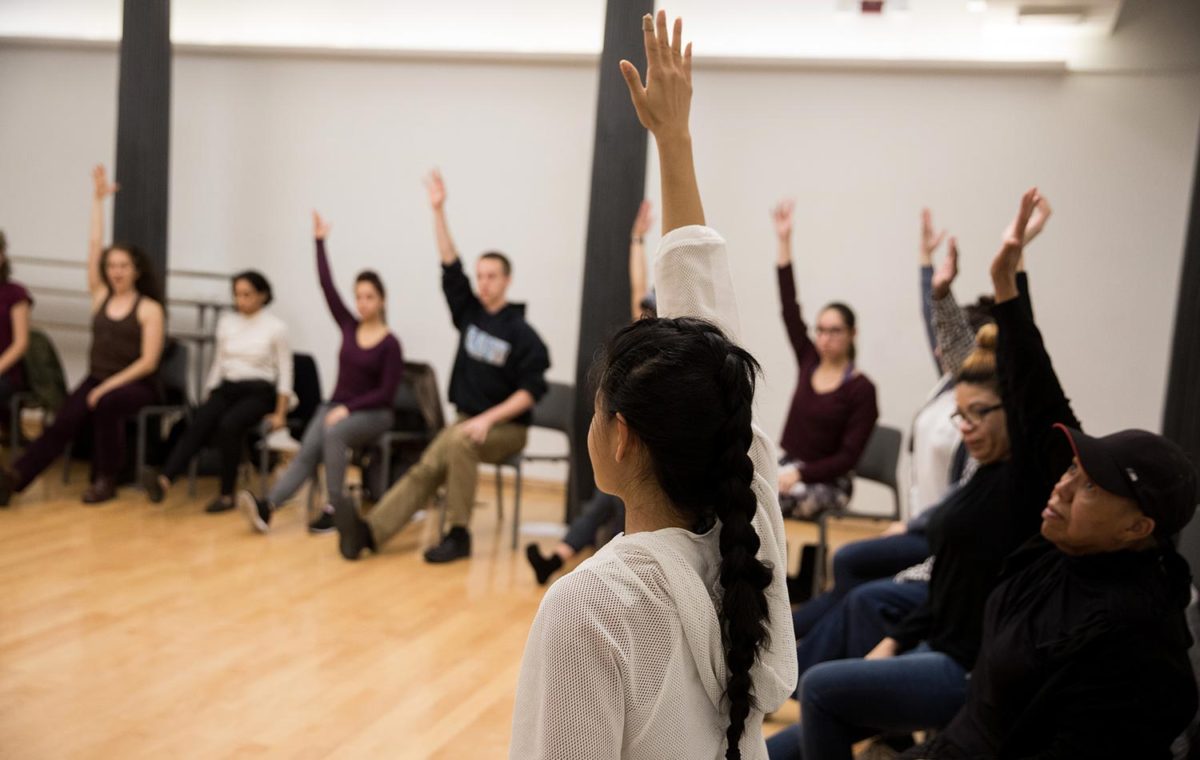 THIS MONTH IN COMMUNITY ACTION
Gibney Community Action is at the forefront of activating the arts to address social justice issues. The growing roster of programming brings a range of social issues in the spotlight, with a focus on gender-based violence and its prevention.
Check out what we've been up to this month below, and don't miss a special Spotlight on the artists and collectives participating in the inaugural Moving Toward Justice Cohort!
---
SPOTLIGHT: MOVING TOWARD JUSTICE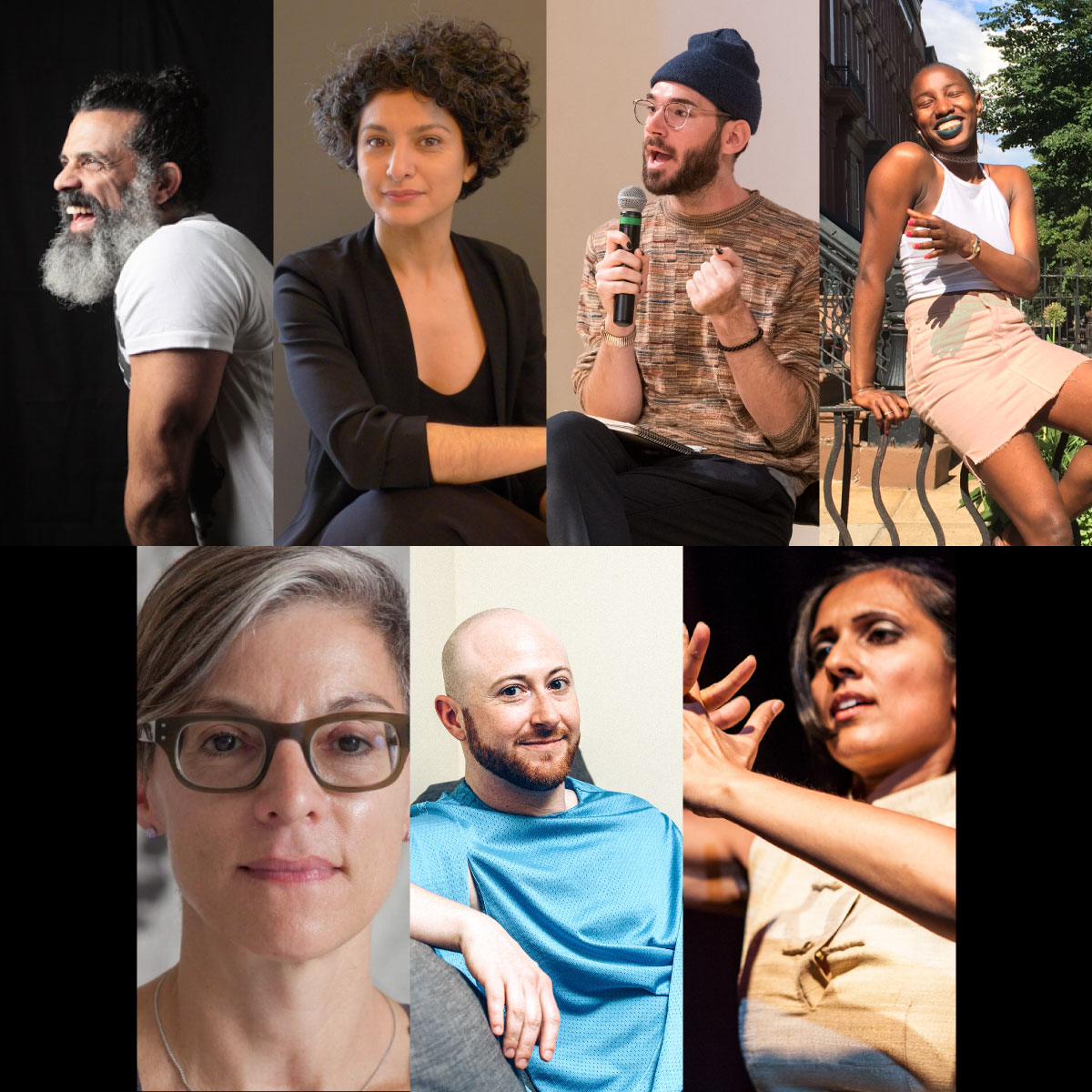 The Moving Toward Justice Cohort is designed to support high potential projects that use art as a tool for activism and social impact. With a focus on entrepreneurship, social engagement and mobilization alongside artistry, Cohort members work in community to evolve their practice and address some of the most complex issues of today.
Learn more about each artist or collective's project below, and please join us on Thursday, June 27 for the cohort's Final Presentations at Gibney 280 Broadaway.
Nana Chinara, Healing the Black Body: A movement-based workshop series for Black queer youth, culminating with a performance of original works and post-show salon.
Parijat Desai, Dance in the Round: A model for working with community organizations by using her project Dance In The Round (DITR) that teaches circle dances from Gujarat, India.
Kevin Gotkin, The Disability Nightlife Project: A monthly party that divines and develops NYC's fast-growing disability arts community.
Kris Grey and Maya Ciarrocchi, Gender/Power: A workshop module which features shared storytelling, extreme vulnerability, and exchanges with a live audience around issues of gender perception.
Kayhan Irani, There is a Portal: A program that deepens and develops the political voice and interconnectivity of marginalized youth through a performance-workshop series and pedagogical experiments.
Antonio Ramos, Multi-Disciplinary Residencies for Puerto Rican Artists: An artistic exchange program for queer Puerto Rican artists making work after Hurricane Maria.
i leave our cohort sessions with a different kind of breathing—literal inspiration. – Kevin gotkin
Moving Toward Justice is made possible by generous support from The Bay and Paul Foundations.

---
hands are for holding
Hands are for Holding is an in-school arts education assembly and residency program that inspires discussion and raises awareness around healthy relationships and bullying prevention.
With 20 assemblies in schools this past month, Hands are for Holding reached 2,700 New York City youth to start a dialogue about healthy relationships.
Our 3 Hands are for Holding residencies with schools in Queens, Brooklyn, and the Bronx are all culminating with a final showcase at the end of May.
"We are so grateful for such a great impacting outreach you are doing in the young lives of students across NYC!" – Megan Minturn, Dance Teacher at Brooklyn International High School
---
Move to Move Beyond
Move to Move Beyond offers workshops in local domestic violence shelters using movement to empower survivors while on their journey to healthier futures.
In April, Gibney offered 26 workshops in domestic violence shelters.
Community Action is excited to parter with the NYC Family Justice Center on Staten Island this May!
"We are no longer victims. We are victims in our minds if we keep holding onto that. That's where the chain breaks. We are survivors. We have survived. We are living. We are in the now. We are present. We are love." – Sanctuary for Families Survivor Leader, Ava Wilson
---
Upcoming Events
Our next Institute for Community Action Training (ICAT) will be held June 6-9 at Gibney 280 Broadway. ICAT brings together a group artists, activists, and social service professionals to learn tips and skills for developing arts and social justice programs.
Community Action is proud to partner with the NYC Department of Youth and Community Development on Step It Up NYC. On June 15 at 7:00 pm, this year's dance and step teams will perform in a Final Showcase at the Apollo Theater, sharing their talents and the impact they have made throughout the city as they've been "stepping it up" for LGBTQ rights.
Please join us for the Moving Toward Justice Cohort's Final Presentations, June 27 at 6:00 pm. Meet the artists and learn how their projects have developed over the course of the program. RSVP now.