Staff
Interns
Resident Production Training Program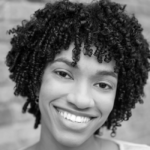 Alex Evans is very happy to be working with Gibney Dance! Born and raised in The Bronx, she graduated with a BA in Drama from Vassar College, starring in several plays and original pieces by their drama department. She now works as an actor and a freelance light technician.
Alexandra Evans
Resident Trainee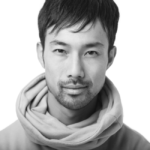 Born in Sapporo, Japan, Shinohara started dancing and creating his own work while studying anthropology at International Christian University in Tokyo in 2004. After dancing and touring nationally and internationally with companies such as Nomade-s, Grinderman, and with his own company Team Punchinello, he moved to New York City in 2009 for further creative work. Trained in modern and contemporary dance techniques as well as improvisation, Shinohara has collaborated with artists such as Jennifer Muller, Daria Faïn, Yoshiko Chuma and others.
He has been a resident artist at The Field (NYC), Center for Performance Research (Brooklyn), BrooklynStudios for Dance (Brooklyn), MANA CONTEMPORARY (NJ), Dance Omi (Ghent, NY) and Earthdance (MA). He is an artist-in-residence at 92Y Harkness Dance Center (NYC), Marble House Project (VT) and International Interdisciplinary Artist Consortium (MA) in 2017.
​Shinohara has taught contact improvisation, composition and technique workshops at Gibney Dance Center (New York), Emory University (Atlanta), Artifact Dance Project (Tucson), Canadian Contemporary Dance Theater (Toronto), PKTB (Malaysia), Seed Dance (Taiwan), Architanz (Tokyo), CONTE-SAPPORO (Sapporo) and more.
Since 2013, he has curated CRUSHED MUFFINS, an artist gathering series in New York City.
Kensaku Shinohara
Resident Trainee