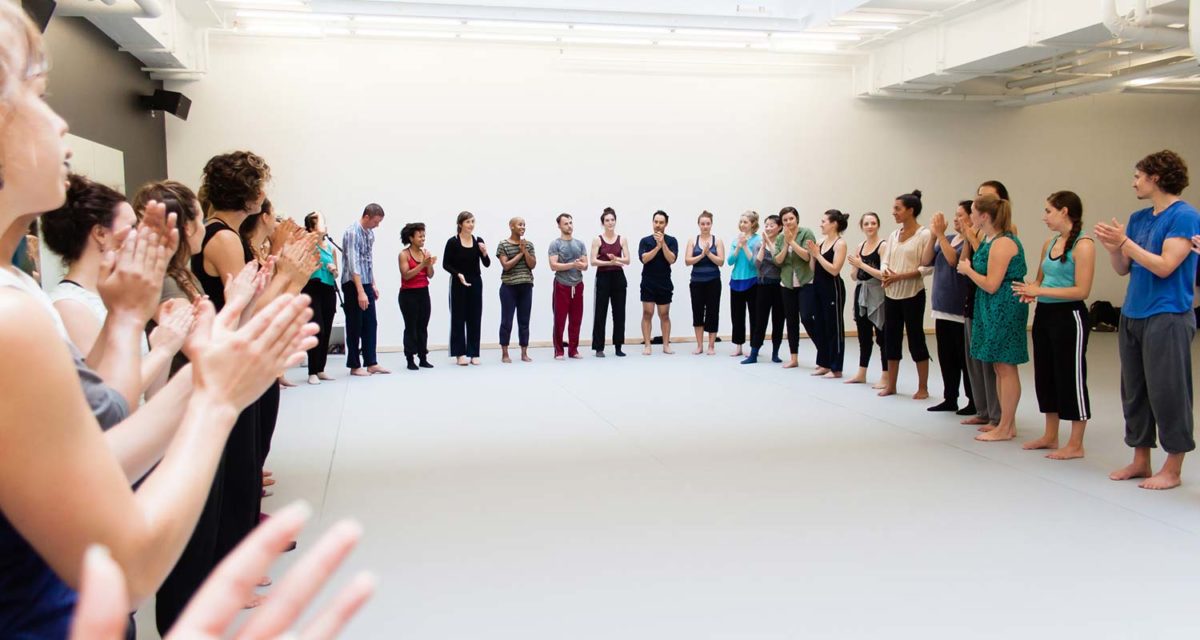 foundation support
Altman Foundation, The Andrew W. Mellon Foundation, Arnhold Foundation, The Barbara Bell Cumming Charitable Trust, The Bay & Paul Foundations, Booth Ferris Foundation, Bloomberg Philanthropies, Bossak/Heilbron Charitable Foundation, Boy Scouts of America National Foundation, The Carey Foundation, Dancers Responding to AIDS/Broadway Cares, Inc., Culpeper Arts and Culture at the Rockefeller Brothers Fund, The David Rockefeller Fund, Dextra Baldwin McGonagle Foundation, Doris Duke Charitable Foundation, Dubose & Dorothy Heyward Memorial Fund, The Gladys Krieble Delmas Foundation, The Harkness Foundation for Dance, Howard Gilman Foundation, The Hyde and Watson Foundation, Jerome Robbins Foundation, John H. Grace Foundation, Joseph & Joan Cullman Foundation for the Arts, Lambent Foundation, Laurie M. Tisch Illumination Fund, Lily Auchincloss Foundation, Inc., Meringoff Family Foundation, Mertz Gilmore Foundation, Mid Atlantic Arts Foundation, Morgan Stanley Foundation, The New York Community Trust, New York University Community Fund, The Ready Foundation, Rockefeller Brothers Fund, The Scherman Foundation's Katharine S. and Axel G. Rosin Fund, SeaChange Capital Partners,The Shelley & Donald Rubin Foundation, The SHS Foundation, The Shubert Foundation, Stavros Niarchos Foundation, Stonewall Community Foundation, Suzanne Peck and Brian Friedman, and Thompson Family Foundation.
corporate support
Aspiriant LLC, BoardLead, Con Edison, EILEEN FISHER, Fram Realty LLC/Abro Management Corporation, Goldman Sachs, Kennedy Berg LLP, Kirkland & Ellis LLP, Macy's Merchandising Group, Mini Circuits, Morgan Stanley, New York Health & Racquet Club, ONLY NY Inc., Spectrum, and Volunteer Lawyers for the Arts. Gibney receives additional support through the matching gift programs of The Benevity Community Impact Fund – A Fund of the American Online Giving Foundation, Societe Generale, SONY Corporation, and Wyndham Worldwide Corporation.
government support
Gibney has received generous support from The City of New York & The Honorable Mayor Bill De Blasio, The Mayor's Grant for Cultural Impact with support from the New York City Department of Cultural Affairs and the Mayor's Office to Combat Domestic Violence, The New York City Council, The Honorable Former Speaker Melissa Mark-Viverito, and The Honorable Speaker Corey Johnson, The Honorable City Council Member Margaret Chin, The Honorable Manhattan Borough President Gale Brewer, The New York City Department of Cultural Affairs and The Honorable Tom Finkelpearl, Materials for the Arts, New York State Council on the Arts with the support of Governor Andrew M. Cuomo and the New York State Legislature, the National Endowment for the Arts.