Body Politic: Facilitators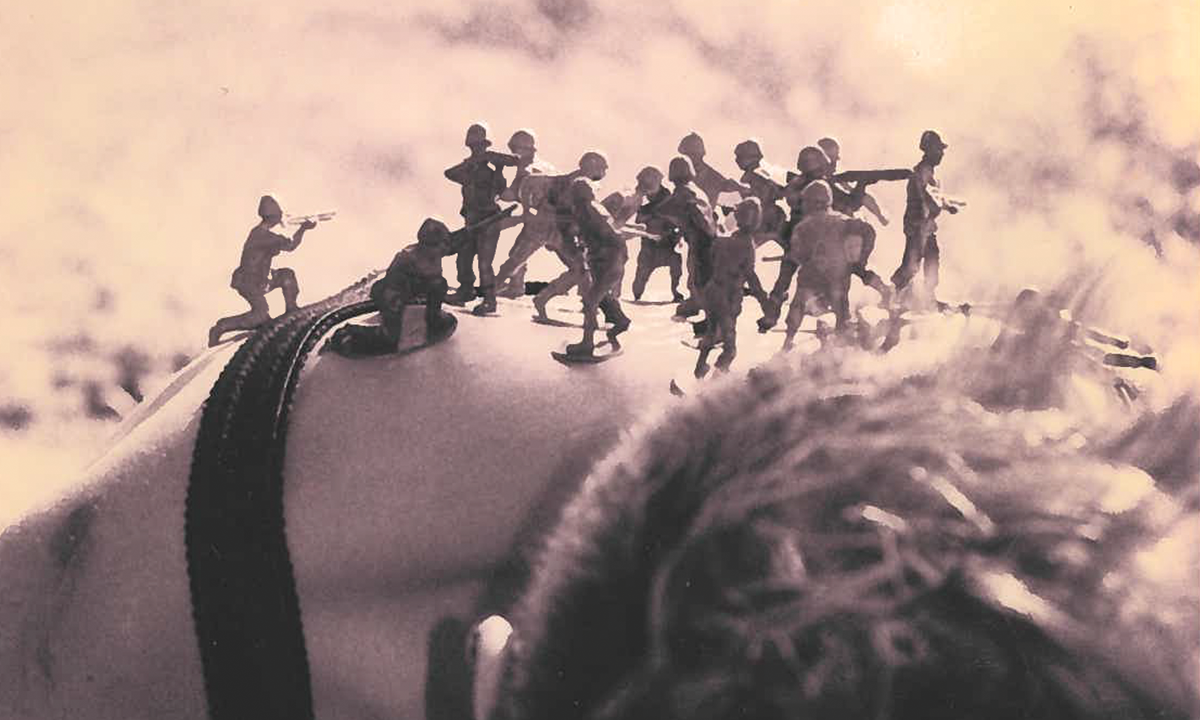 Body Politic is an initiative developed by Jill Sigman to address an increasing demand for opportunities to integrate social change with physical practice.
Sigman has been making movement-based performance and performance installations since the mid 90s, nudging audiences to think and feel about pressing issues. In the last decade her art has dealt with environmental concerns such as waste management, toxicity, green energy, and climate change. She seeks to reveal connections between environmental justice and social justice, believing that how we treat each other and how we treat the earth are inextricably linked. Her book Ten Huts has recently been released by Wesleyan University Press.
As a dance educator, Sigman often works in interdisciplinary contexts. She has been an Artist in Residence at the Tisch Initiative for Creative Research at NYU, a Faculty member at Tisch Open Arts, a Distinguished Guest Artist at the University of San Francisco Performing Arts & Social Justice program, the first Gibney Dance Community Action Artist in Residence, a Green Choreographer at The Dance Exchange, and a Creative Campus Fellow at Wesleyan University. At Wesleyan she collaborates with scholars in anthropology, biology, philosophy, and environmental studies. Sigman holds a Ph.D. in philosophy from Princeton University
Artist-Activist Mentors will include Modesto Flako Jimenez (Oye Group), David King (The Seven Collective), Paloma McGregor (Angela's Pulse), iele paloumpis, Joya Powell (Movement of the People Dance Company), and Charmaine Warren.
Teach-ins will be run by Vince Warren of the Center for Constitutional Rights, Carl Charles of Lambda Legal, Simi Linton of Disability/Arts/NYC Task Force, and activists from other organizations devoted to racial justice, environment, and immigrant rights.
"How To Do Stuff" sessions will be run by Community Organizers and Civic Engagement Practioners Anderson Fils-Aime and Elana Shneyer, trainers from the Center for Anti-Violence Education, and other practitioners.
Administrative support to the program will be provided by Heather Robles.
---
The application panel for Body Politic included Anjali Mehta, Mary M. Suk, Charmaine Warren, and Jill Sigman.
Anjali Mehta is a dancer, choreographer, and law student who works for social justice. A native of New Jersey, she is trained in Bharatanatyam, modern dance, jazz, and tap and has choreographed in Bollywood and musical theater genres. Mehta has performed with The Bollywood Co. in London and with Darpana Academy of the Performing Arts in India under its director Mallika Sarabhai, where she directed a social justice themed retelling of the Indian classic the Mahabharata. Most recently, as a Fulbright scholar in Brazil, she sought to integrate the performing arts with mediation and storytelling to build community in otherwise fragmented parts of society. She hopes to continue exploring the interplay of dance and narrative building in the framework of law, and will be graduating from the NYU School of Law in 2020.
Educator, choreographer and dancer, Mary Suk holds a MA in Dance and Dance Education from Teachers College, Columbia University and a BA in English from Dartmouth College. In addition to choreographing and performing her own work, as a dancer she has performed with Claire Porter and jill sigman/thinkdance. She has served as a facilitator for The Field's multidisciplinary Fieldwork sessions. She currently works as a Teaching Artist for New York City Ballet and Franklin Furnace Archive among others.
Charmaine Warren (performer, historian, consultant, and dance writer) is the founder/artistic director for "Dance on the Lawn: Montclair's Dance Festival," and curator of dance at The Wassaic Project. She has curated for E-Moves and danced with david roussève/REALITY. Charmaine is on faculty at Hunter and Empire State Colleges, and former faculty at Ailey/Fordham, Sarah Lawrence College and Kean University. Published in Dance Magazine, Amsterdam News, and panelists for Robert Battle's New Directions Choreography Lab. Charmaine holds a Ph.D. in History/Howard University, a Master's in Dance Research/City College, and Bachelor Degrees (Dance/English)/Montclair State College. She is a 2017 Bessie Award Recipient for Outstanding Performance as a member of Skeleton Architecture Collective.