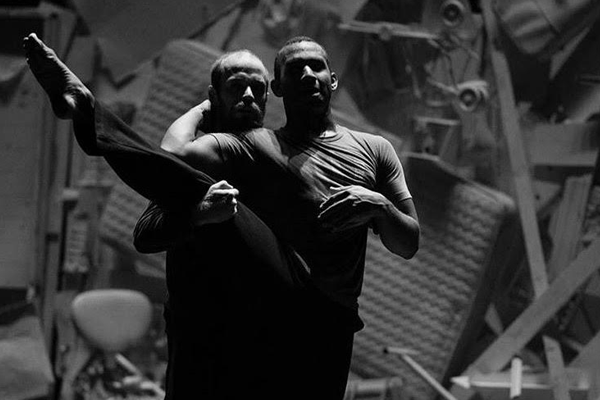 Contemporary Partnering Workshop with Simon Thomas-Train
Tuesday, February 21 – Friday, February 24
2:00 – 4:00 pm Daily
All Inclusive Fee: $80.00 (No Drop-In Class Registration Available)
In this workshop we will explore the practice of fully wielding and fully ceding our power as an individual, a partner and a performer. Athletic abandon is layered with subtlety and simplicity as we explore partnerships with the floor, the space, the other and the self. Through a mixture of set material, compositional exercises, specific skill building and scored improvisations, we get to revel in the simple objectivity of touch balanced by the subjectivity of being human performers.
In a time when human contact is too often associated with violence, we seek to reclaim touch and revel in a world of compassionate physicality and exploration.
Over four days together, we will explore the space and tension that builds between two or more moving, thinking bodies; as a conversation, as a rant, as a whisper and as a full-throated roar.
Photo courtesy of David Dorfman Dance.