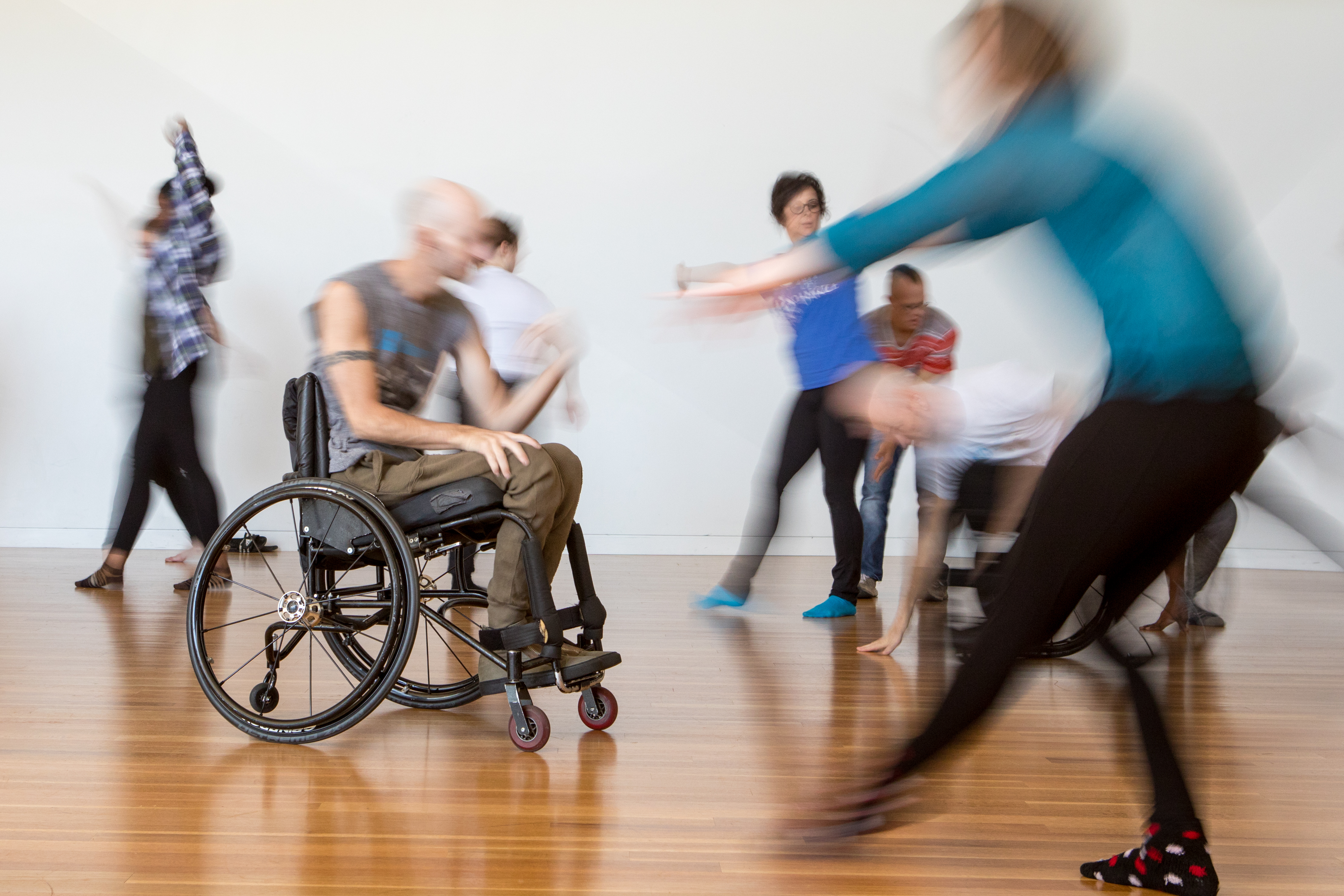 ©2016 University of Kansas/Marketing Communications/Andy White or Meg Kumin
Dance4All: a 3 day intensive
with AXIS Dance Company
March 6 – 8, 2017
10:00 am – 4:00pm Daily
All Inclusive Fee: $300.00.
Register
Join AXIS Dance Company for an intense, fun and explorative adventure in dance and disability where all people interested in contemporary dance are welcome to join us. Drawing on AXIS Dance Company's 29 years in leading the field of Physically Integrated dance with AXIS Artistic Director Marc Brew and company dancers we will share with you an interment journey of discovery into the working practices and methods of the company. You will develop skills in physically integrated dance through the use of inclusive language, improvisation, partnering work, translation, learning existing repertoire and developing choreographic ideas and tasks to share with fellow artists. AXIS' first East Coast Intensive is not to be missed!
Apply for a scholarship by January 27, 2017!
Apply for a Scholarship
Learn about AXIS's Teacher Training in Physically Integrated Dance:
Learn More
This intensive is facilitated by AXIS Artistic Director Marc Brew and company dancers.