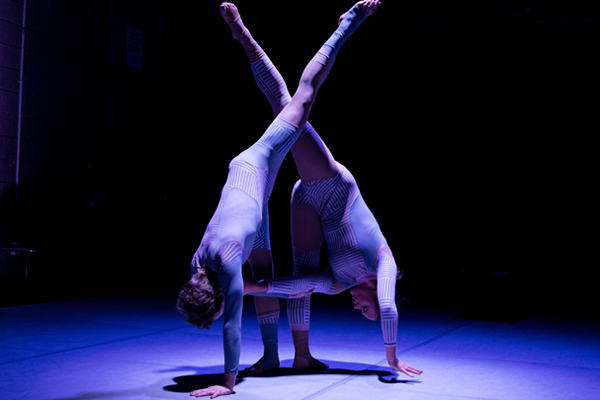 Jump to:
Dates, Times, and Fees
Intensive Description
Artist Biographies
Dates, Times, and Fees
Gibney Dance Lower Manhattan (280 Broadway)
December 5th – December 9th
12:00pm – 2:00pm
Intensive fee: $80
Sign up
Intensive Description
SPECTACULAR
Spectacular investigates choreographic processes and philosophies, questioning how a dance can be made and what it can communicate through different structures of viewing. Recognizing that ALL work is site-specific, regardless of the chosen site, we will focus on the choreography of the audience. Rather than what is being seen, Spectacular will examine how the work is being seen. What is spectacle and how can it be spectacular?
Artist Biographies
About Jillian Peña
Jillian Peña is a dance and video artist whose work seeks to make visible the confusion and desire of the self in relationship to itself and others. Her work is in dialogue with psychoanalysis, queer theory, Russian ballet, pop media, and spirituality. Peña was nominated for a 2016 Bessie for Oustanding Emerging Choreographer, and was awarded the Prix Jardin d'Europe 2014 at ImpulsTanz Dance Festival in Vienna. She has created work for American Ballet Theater and the University of the Arts.
Sign up
Photo by Ian Douglas.