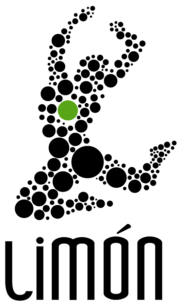 Limón classes, all in collaboration with live musicians, are led by a faculty of current and former members of the Limón Dance Company, and accomplished artists committed to the technique. The classes focus on developing dancing of greater clarity, energy, health and expressiveness. Rooted in the resilience of fall and recovery, there is great attention to opposition and movement through the body and beyond, and to phrasing and musicality. The organic and supportive approach to movement is useful for all dancers.
Current Schedule:
All classes are 10:00 am – 12:00 pm
July 20, 21, 24 – Kathryn Alter
July 27, 28, 31 – Logan Frances Kruger
August 3 – Logan Frances Kruger
August 4 – Kathryn Alter
August 7, 10, 11, 14, 17, 18, 21, 24, 25, 28, 31 – Logan Frances Kruger
September 1 – Logan Frances Kruger
Open level Limón technique classes. Experience in Limón is not essential; dance experience is preferred.
---
The José Limón Dance Foundation
 exists to extend the vitality of the Limón legacy into the future, to continue to develop its humanistic approach to movement and theater, and enliven the culture through performance, creation, preservation and education.
---