Our dancers are dedicated partners in advancing the quality of the Company's artistry and community engagement. We strive to empower Company members to be innovators, generators, and activists in the field.
Company members are also given the title of Artistic Associate because they are involved in a broad spectrum of activities both in and out of the studio, including work with survivors of domestic violence through our Community Action program, individually designed Advocacy Fellowships addressing issues in the field, and more.
Read about a day in the life of an Artistic Associate →
Senior Company Director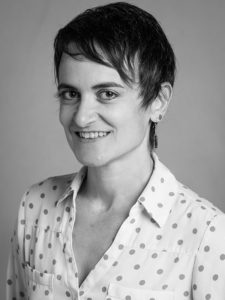 Amy Miller is a dancer, choreographer, educator and advocate. A former principal with the Ohio Ballet, Miller spent a decade performing masterworks by such choreographers as Anthony Tudor, José Limon, Kurt Jooss, and Paul Taylor, as well as Lucinda Childs, Laura Dean, and Alonzo King among many others. She was a founding member of Cleveland-based GroundWorks DanceTheater, where she collaborated on new work with such dance-makers as David Shimotakahara, Dianne McIntyre, Alex Ketley, Keely Garfield, David Parker and Gina Gibney. As Artistic Associate of GroundWorks, Miller choreographed seven works on the company and remains a guest artist. Such composers as the genre-defying Ryan Lott (aka Son Lux), and Oberlin Conservatory of Music professor and composer Peter Swendsen have worked with Miller on a wide range of musical scoring for dance. Miller and Swendsen's ongoing collaboration has produced numerous projects for GroundWorks, as well as solo works, and a recent premiere with Gibney Dance Company. Her solo work has been seen in New York City at Judson Church, Mark Morris Dance Center, and Scandinavia House and has been produced at Spoke the Hub, West Fest Dance Festival, the West End Theater's Soaking WET series. Prioritizing esthetic versatility, Miller teaches both Professional Level Ballet and Contemporary Forms classes at Gibney Dance Center and has fostered numerous collegiate teaching residencies including Cleveland State University, Oberlin College and NYU's Tisch School of the Arts.
Interested in finding ways to foster both artistic excellence and social engagement in all of her work, Miller strives to prioritize both components in equal measure. As Associate Artistic Director, Miller focuses on Gibney Dance's Community Action program through facilitating movement workshops with survivors of trauma, conducting both local and international trainings for artists interested in engaging in social action, developing healthy relationship workshops for young people, and raising awareness about the role of the arts in violence prevention. Miller has conducted Gibney Dance Global Community Action Residencies at Mimar Sinan University and Koc University (Istanbul), University of Cape Town (South Africa), DOCH: School of Dance and Circus (Stockholm) and MUDA Africa (Tanzania.) In the spring of 2015, Miller was honored to receive a Arts & Artists in Progress "Pay it Forward" Award from Brooklyn Arts Exchange.
Company Co-Director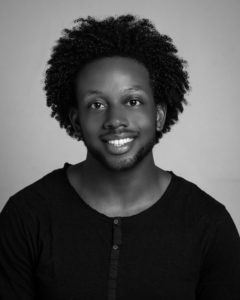 Nigel Campbell was born and raised in The Bronx, New York. He began his training at Creative Outlet Dance Theater and is a graduate of LaGuardia Arts High School, and of The Juilliard School, under the direction of Lawrence Rhodes. He has also received additional training from The Miami City Ballet School, The School at Jacob's Pillow, The Alvin Ailey School and Springboard Danse Montreal. While at Juilliard, Nigel joined the Metropolitan Opera Ballet as a soloist dancer for their production of Aida. Upon graduation, he moved to Saarbruecken, Germany to join the Saarlandisches Staatstheater, under the direction of Marguerite Donlon. In 2010, Nigel moved to Chicago, Illinois to dance for Luna Negra Dance Theater, under the Direction of Gustavo Ramirez Sansano. While in his first season at Luna, Nigel was the proud recipient of the prestigious Princess Grace Award 2011. In April 2013, Nigel joined the world renowned GöteborgsOperans DansKompani in Gothenburg, Sweden under the direction of Adolphe Binder. He danced there full time as a soloist until June 2015. In 2016, Nigel co-founded MOVE(NYC) with his partner Chanel DaSilva. MOVE(NYC)'s mission is to cultivate greater diversity and equity in the dance profession by providing access to high quality dance education tuition free, creating professional performance opportunities for diverse artists, and directly engaging the community. Nigel has been the recipient of numerous awards and honors including a National YoungArts Level 1 Award and a NAACP ACT-SO Gold Medal. He is a 2004 Presidential Scholar in the Arts and at 17, was featured on the National PBS documentary "American Talent". Nigel is currently the Co-Director of Gibney Dance Company, after spending two years as a dancer and Artistic Associate for the company. He resides in New York City.
Artistic Associates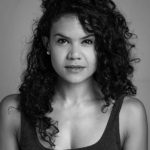 Zui Gomez was born in the Dominican Republic and raised in Miami. She received her BFA in Dance from the Boston Conservatory where she performed classics by Martha Graham and Jose Limón. She has danced with Ballet Hispanico, Ballet Hispanico Dos, Collage Dance Collective, DanceNOW! Ensemble, ArmitageGone! Dance, RuddUR Dance Company, as well as Rosie Herrera Dance Theatre & Zest Collective. She has also worked alongside Jamar Roberts in his premiere 'Veil' in Miami. She has appeared on GlamourSpain magazine, DanceSpirit Magazine, modeled for Good HyouMan, and enthusiastically participated in fashion week with designs by Cristina Ruales (choreography by Jen Roit) and Jessica Lapidos. This is her first season with Gibney Dance Company and she is thrilled to be performing on the stage once again with some new friends.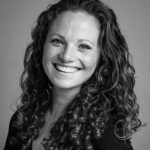 Katie Lake was born and raised in Massachusetts and received her early dance training at the Dance Studio of Wakefield and Northeast School of Ballet with additional training at the Boston Ballet School, the Joffrey Ballet, Miami City Ballet, and Kaatsbaan International Dance Center.  In 2012, Katie graduated summa cum laude with a BFA in Dance and a minor in Psychology from Alonzo King LINES Ballet/Dominican University of California. While at LINES, she had the pleasure of working with artists such as Alonzo King, Maurya Kerr, Arturo Fernandez, Gregory Dawson, Christian Burns, & Amanda K. Miller, among others.  Upon graduation, Katie performed with San Francisco based company Garrett + Moulton Productions on their Swiss tour with the Del Sol String Quartet.  Following this project, she moved to Saarbrücken, Germany, where she joined Ballett of Saarlandisches Staatstheater as a Soloist. While in Germany, Katie had the opportunity to perform works by world renowned artists such as Ohad Naharin, Johan Inger, Alexander Eckman, Stijn Celis, Marguerite Donlon, Duda Paiva, & Kenneth MacMillan.  In October 2016 she received her RYT 200 Yoga Certification from the Yandara Institute in Baja California, Mexico.  She is thrilled to be joining Gibney Dance Company as an Artistic Associate for the 2017/2018 season!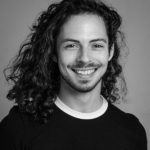 Tyler Schnese grew up in Appleton, WI. After graduating from SUNY Purchase he joined the Hessisches Staatsballet in Wiesbaden/Darmstadt where he danced works by Alexander Ekman, Richard Siegal, Crystal Pite, Václav Kuneš, Itzik Galili and Marcos Morau (La Veronal) among others. He received a nomination for the German Stage Prize (Der Faust) in 2016 for his interpretation of the title role in Tim Plegge's Kaspar Hauser. Tyler recently created work for Neo's Dance Theatre in Akron, OH and is currently based in Brooklyn where he dances with MeenMoves and MADBOOTS DANCE. Tyler is thrilled to be joining Gibney Dance Company as an Artistic Associate this season.