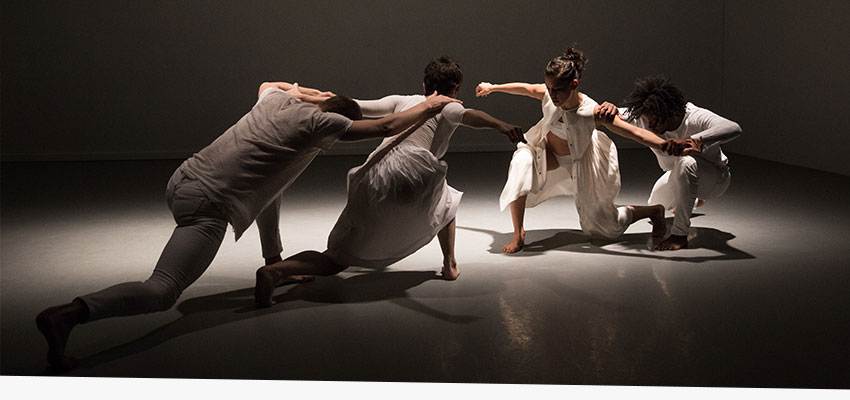 Since its founding in 1991, Gibney Dance Company has developed a repertory of over thirty works that have been performed throughout the US and abroad. Gibney is known for using dynamic, weighted movement, and partnering to craft interpersonal dynamics between the dancers, reflecting the dancers' experience as community activists.
Our Artistic Associates perform and present various performance series throughout the year, featuring the work of Artistic Director Gina Gibney and guest choreographers. The Company performs in dance-mobile, our annual outdoor series, and GRIT, our repertory program, and presents the annual Gibney Dance Company Curated Performance, which invites diverse choreographers who share the values of the Company's unique model to share work at Gibney Dance.
Gibney Repertory Initiative for Tomorrow
Gibney Repertory Initiative for Tomorrow (GRIT) "makes space for the future of dance" by commissioning new works and reimagining signature works by contemporary dance artists for Gibney Dance Company.
Learn more →
dance-mobile
dance-mobile is an annual series of free outdoor performances, classes, and talks in parks throughout the city.
Learn More →
Gibney Dance Company-Curated
This performance series 'makes space' for entrepreneurial artists who are using their craft to amplify the relevancy of the dance community and position dancers as influential citizens in the world.
Learn More →