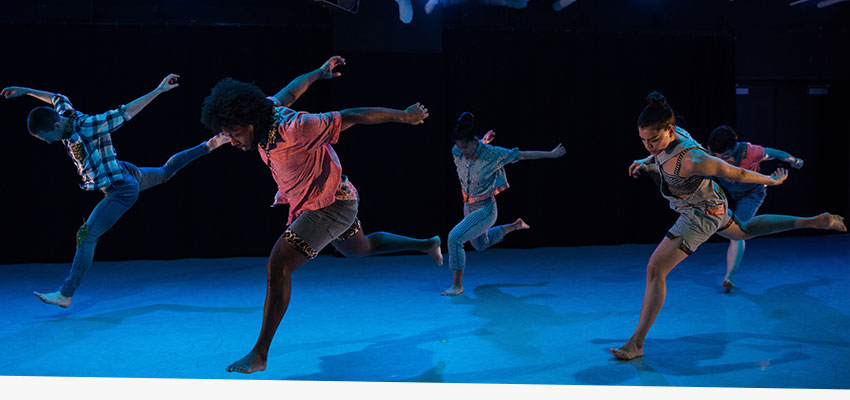 Gibney Dance Company "makes space for the future of dance" by commissioning new works and reimagining signature works by contemporary dance artists, positing the possibility that the present generation's work will be recognized and celebrated in live performance by future audiences.
Check out our last GRIT performance, featuring works by Joanna Kotze and Reggie Wilson! Learn more →
Pictured: Reggie Wilson's config. Khoum-baye Heah , GRIT 2017.