Bennyroyce Dance:
Land, Lost, Found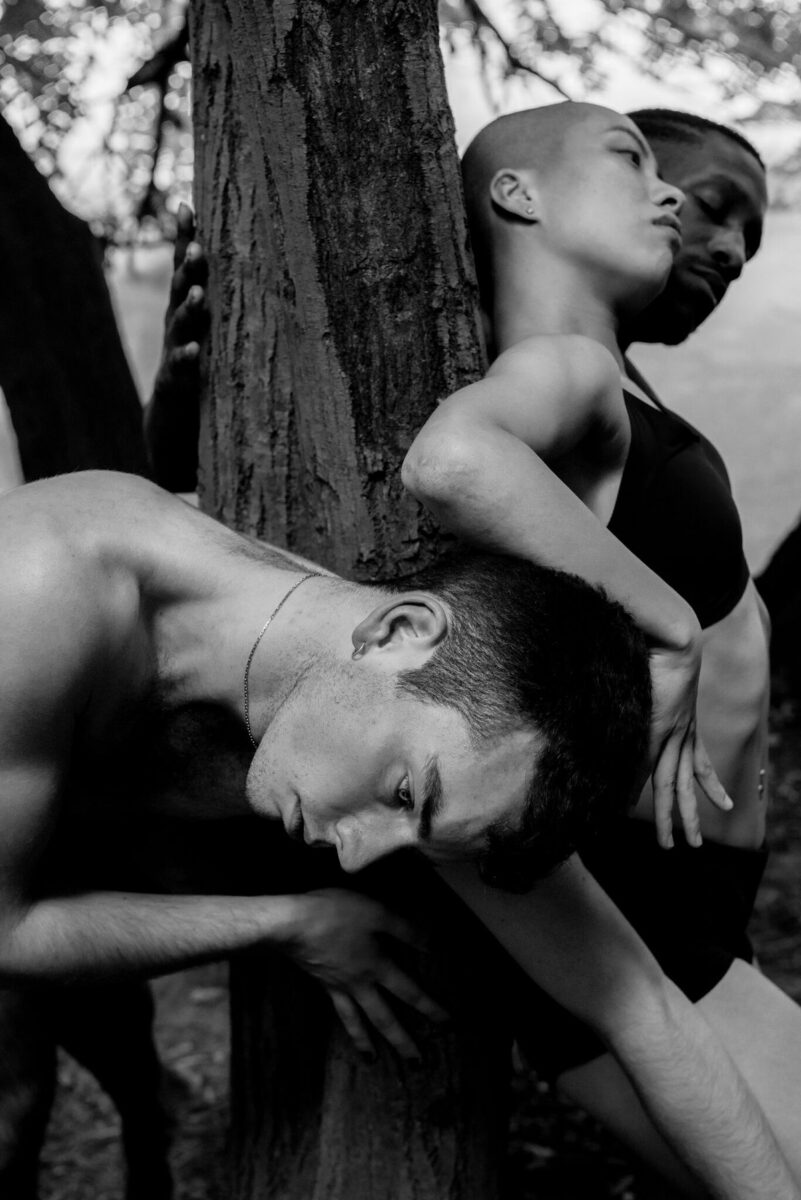 Bennyroyce Dance
Land, Lost, Found
Filipino-American choreographer Bennyroyce Royon's Land, Lost, Found creates a sacred place where meditation, ritual, and performance intersect. Interpersonal boundaries are challenged as bodies collide, repel, and intertwine through a series of solos, duets, and intricate group work, excavating our deepest fears and desires. Land, Lost, Found exists in an ever-evolving spiritual and political landscape filled with fluid, visceral, highly physical, and emotionally charged movements. In this inspiring and transformative work, performers and audience alike are invited to question identity, re-root, and find common ground.
Please join us for a post-show Toast on October 10, and post-performance discussion moderated by Kevin Nadal on October 11.
ABOUT BENNYROYCE DANCE
Bennyroyce Dance is a project-based contemporary dance collective led by Filipino American choreographer Bennyroyce Royon. His work has been described as "unexpected and heart-stoppingly dramatic" (Creative Loafing Atlanta), "glimmers of ballet with a lot of edge" (BroadwayWorld.com), and "refreshingly original" (ARTS ATL). Founded in 2010, Bennyroyce Dance engages a multicultural group of broad-minded artists who share a common passion for movement, experimentation, and innovation. The company connects with diverse audiences through performances, classes, and workshops in New York City and beyond. Bennyroyce Dance has performed at The Joyce Theater, Bryant Park Presents, Baryshnikov Arts Center, The Ailey Studios, Hostos Center for the Arts & Culture, Baruch Performing Arts Center, The Theater at the 14th Street Y, and Salvatore Capezio Theater among others. The company has also performed at festivals including Dance St. Louis' SPRING TO DANCE Festival, CHOP SHOP Contemporary Dance Festival, and the New Orleans Fringe Festival. Bennyroyce Dance has received space residencies from CUNY Dance Initiative, Brooklyn Music School, Velocity Dance Center, Armitage Gone! Dance at Mana Contemporary, and The Art Mill.
Photo by Kuo-Heng Huang.
---
Gibney Presents, curated by Senior Curatorial Director Eva Yaa Asantewaa, is Gibney's premier presentation series, offering a rich blend of dance and performance in fully produced, evening-length commissions.
---
ACCESSIBILITY
Gibney 280 Broadway is accessible via elevator from the main entrance at 53A Chambers Street.
For access requests or inquiries, please contact Elyse Desmond, Director of Operations and Facilities, by completing our Access Requests and Inquiries Form, or at 646.837.6809 (Voice only).