Book Launch:
Curating Live Arts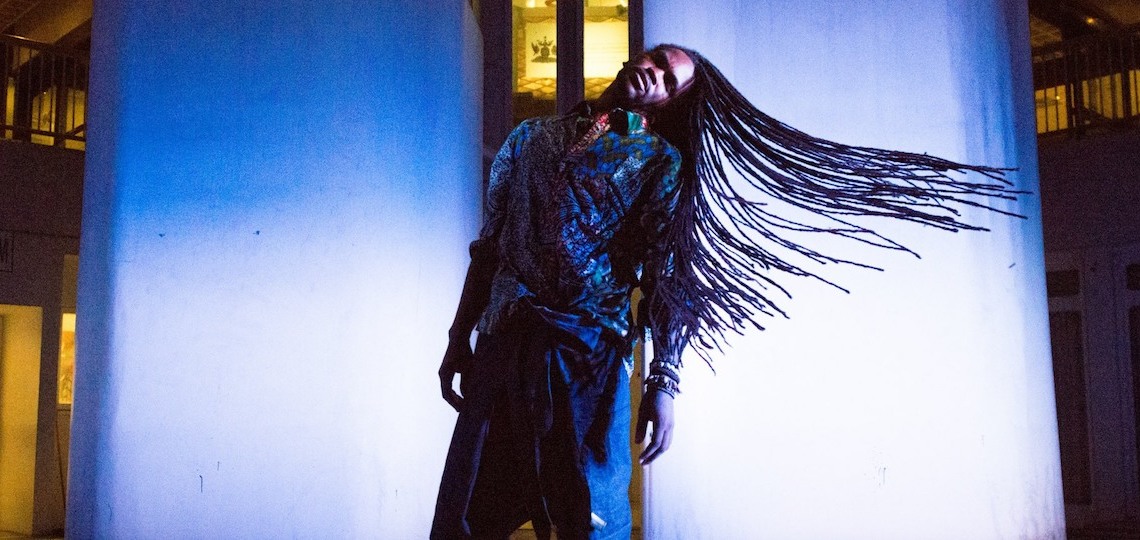 BOOK LAUNCH:
CURATING LIVE ARTS
Monday, January 7, 3:00pm – 5:00pm
Studio D at Gibney 280 Broadway
Free
Presented by Gibney AS PART OF AMERICAN REALNESS 2019
With the Cultural Services of the Québec Government Office in New York
Following a major 2014 conference on curating performance at Université du Québec à Montréal, Berghahn Books has published an exciting new book anthology, edited by Dena Davida, Marc Pronovost, Véronique Hudon, and Jane Gabriels. Curating Live Arts brings together innovative essays from international theorist-practitioners to pose vital questions, propose future visions, and survey the landscape of this rapidly evolving discipline. Join us for a conversation with the book's editors and selected contributors, followed by a reception to celebrate the publication.
Image: Mark Eastman performs in "Investigation in Masculinity" by Artistic Director Cynthia Oliver, through Dancing While Black at Nalis Theatre, Port of Spain. Hosted by New Waves! Dance and Performance Institute led by Makeda Thomas. Photoed by Sophie Bufton. Dressed in The Cloth. July 2015.
---
ACCESSIBILITY
The accessible entrance for this location is located at 280 Broadway. Please note that this is a shared entrance with the New York City Department of Buildings. To access the elevator, attendees may be asked to provide a valid photo ID and go through building security, including a metal detector.
Requests for reasonable accommodation or for access to the 280 Broadway entrance after 5:00 pm or on the weekend should be made three days in advance by contacting Elyse Desmond at 646.837.6809 (Voice only), or by e-mailing elyse@gibneydance.org.