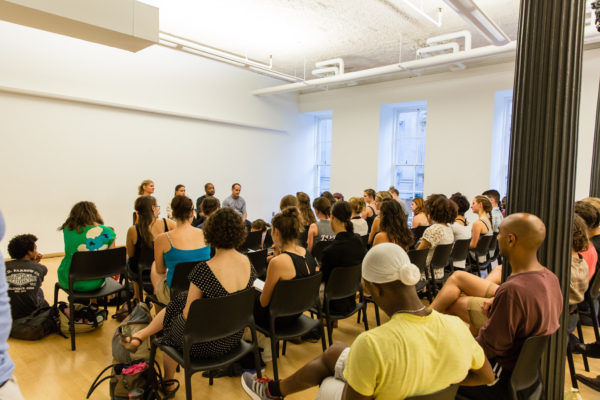 Center Line: Sexual Harassment in the Dance Industry
Wednesday, February 7 / 6:30-8:30 pm / FREE
Gibney Dance 280 Broadway (Enter at 53A Chambers)
RSVP
We tap the power of the Long Table format, as created by theater artist Lois Weaver, to make space for community discussion of sexual harassment and hostile environments that impact student and professional dancer artists. Core participants will include Katy Pyle, Siobhan Burke, Gabri Christi and Nicole Wolcott. Join us to listen and/or share your thoughts on this urgent topic.
---
Curated and facilitated by dance writer and independent curator Eva Yaa Asantewaa, Center Line is a conversation series highlighting issues in the dance community. Events adopt performance artist Lois Weaver's non-hierarchical Long Table format to encourage "informal conversation on serious topics." All events are free and open to the public.