Company Curated: Antonio Brown & The DASH Ensemble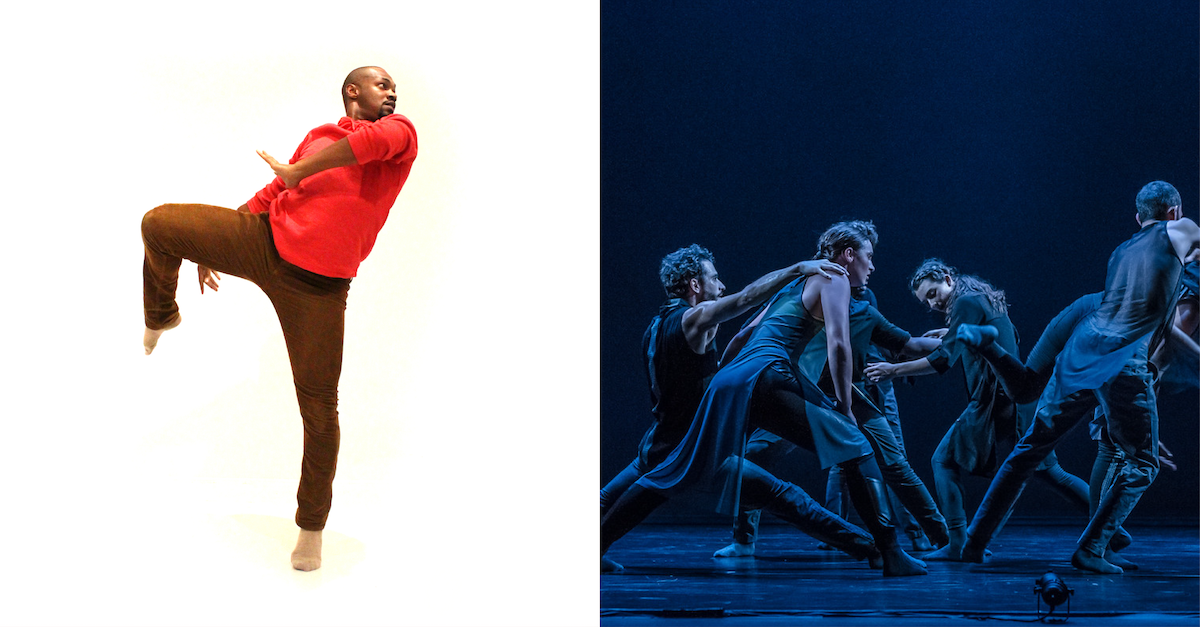 Company Curated is an outlet for Gibney Company to present the work of diverse choreographers who share the values of its unique model, viewing dance artists as innovators, generators, and activists. Now in its third annual season, Gibney Company has curated this series prioritizing creators who work with an aesthetic of physical rigor, uncompromising tenacity, and a drive to move the dance field forward. Gibney Company aims to 'make space' for entrepreneurial artists who are using their craft to amplify the relevancy of the dance community and position dancers as influential citizens in the world.
---
ABOUT THE ARTISTS
Antonio Brown is the artistic force behind AntonioBrownDance. Born and raised in Cleveland Ohio, Mr. Brown studied at Cleveland School of the Arts & The Juilliard School. He was a member of the Bill T. Jones/Arnie Zane Company for over a decade and has also worked with Camille A. Brown & Dancers, The Dash Ensemble & Sidra Bell Dance New York to name a few. Antonio's choreography continues to spread across the country recently choreographing for Verb Ballets, Cleveland State University, MOVE(NYC), Drama League DirectorsFest, The Public Theater's Shakespeare Initiative, Perry Mansfield Performing Arts School & Camp and Earl Mosley's Diversity of Dance. Antonio is so grateful to be creating art that means so much to him and continues to share his gifts and talents with the world.
The DASH Ensemble, guided and founded by New York native Gregory Dolbashian, has been an independently operated entity since its founding in 2010 debuting with a winter season at JOYCE SoHo. The company has performed all over New York City including major venues such as The JOYCE, NYLA, Baryshnikov Arts Center, Guggenheim Works and Process, Central Park SummerStage, NYU's Jack Crystal Theater, Joe's Pub, Symphony Space, The Ailey Citigroup Theater, Riverside Church Theater and The Skirball Center. The DASH also has engaged in a number of self-produced projects and concerts including shows at The DiMenna Center, Gina Gibney's Agnes Varis Lab for Performance, The Playground's AfterDark Series, The CRAWL series and also a film project, "DAYWALKING" with acclaimed fashion film director Charlie Wan. The company has also toured the U.S and been presented by The McCallum Theater in Palm Desert, CA, at  UNC Wilmington at Thalian Hall, Jacob's Pillow Inside/Out, and also by American Dance Festival in Durham, N.C
Combining elements of modern, hip hop, floor work and physical theater Dolbashian has created his own unique style of contemporary dance and theatricality with a gritty flair. The DASH seeks to bring out relatable human elements in all of its work using its complex and challenging movement language to express ideas about growth, love, loss, war, and determination. For info and visuals visit thedashensemble.org
Birthdate (–) Death Date; the dash indicates lifespan. The DASH is life, and everything that the company creates aims to focus on is that life. Regardless of how big or how small, the events that comprise our lives are always epic. These are the feelings and stories that we utilize to connect to our surrounding communities.
---
ABOUT GIBNEY COMPANY
With an uncompromising focus on artistic excellence and social integrity, Gibney Company activates its dancers toward their full artistic, entrepreneurial, and socially-minded selves through rigorous physical, intellectual, and interpersonal practices.
Gibney Company's vision is to not only cultivate the next leaders of the field, but to also provide a concrete example of the wide-reaching relevancy of artists in our society. GDC supports our Artistic Associates with 52-week contracts, health insurance and paid vacations.
---
ACCESSIBILITY
Gibney 280 Broadway is accessible via elevator from the main entrance at 53A Chambers Street.
We welcome the opportunity to make this event more accessible. Please refrain from wearing scented products, so that people with chemical sensitivities can join us. Please request ASL interpreting, audio description, or open captioning 30 days before the event or submit other requests by completing our Access Requests and Inquiries Form or calling 646.837.6809 (Voice only).