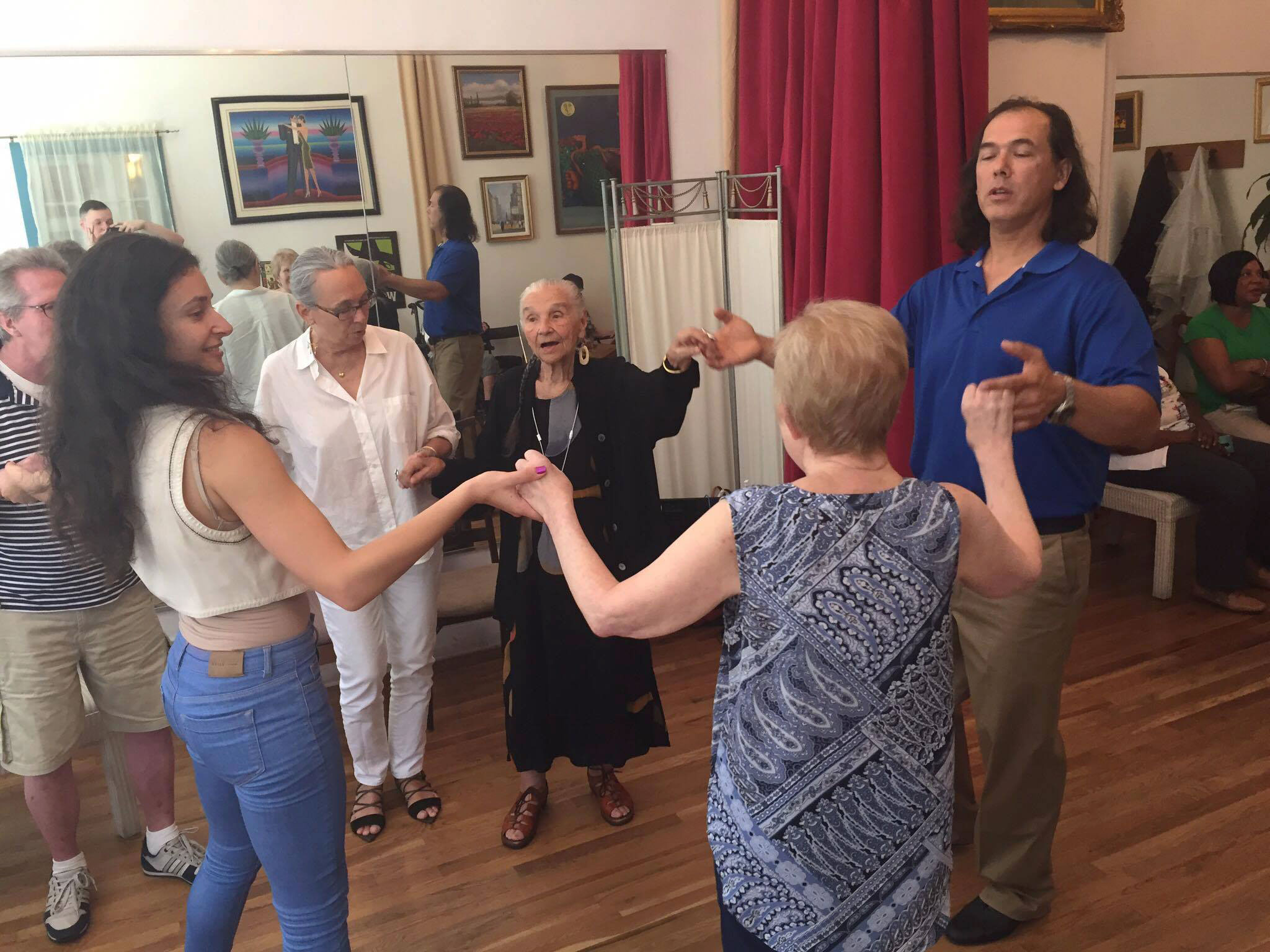 Dance for Dementia Workshop
A tea dance social for people living with dementia and their care partners.
Wednesday, May 17 / 2:15 – 3:45 pm
Gibney Dance 890 Broadway
The best evidence for dementia care supports the maintenance of mental and physical activity and social engagement. Partner dance meets all of these criteria by providing the mental stimulation of learning new steps while promoting physical activity. This workshop provides a unique opportunity for the arts and dementia community to engage in healthy behavior in a social and positive environment. Our professional dance artists lead the way and guide participants through an afternoon of dancing and social engagement. No dance experience required.
At Rhythm Break Cares (RBC), our primary goal is to increase the quality of life for individuals with Alzheimer's (AD) and other related dementias and their caregivers. Recent estimates suggest that 5.4 million people in America currently have AD and that one in eight older Americans will eventually develop AD. While research has shown that cognitive tasks and physical activity appear to delay the onset and severity of dementia and Alzheimer's, more recent work has shown that partner dancing not only promotes these healthy activities, but also incorporates the benefits of movement, music, touch, and social engagement.
We provide a unique opportunity for individuals with Alzheimer's and dementia to participate in partner dancing by hosting dance sessions throughout the New York City region. Our instructors are professional dancers who have undergone substantial training to understand how the dementia community best responds to and benefits from partner dancing. Our events include on-site sessions at dementia and memory centers, private lessons, tea socials, and instructions for caregivers and caregiver group classes.
For more information go to http://www.rbcares.org.