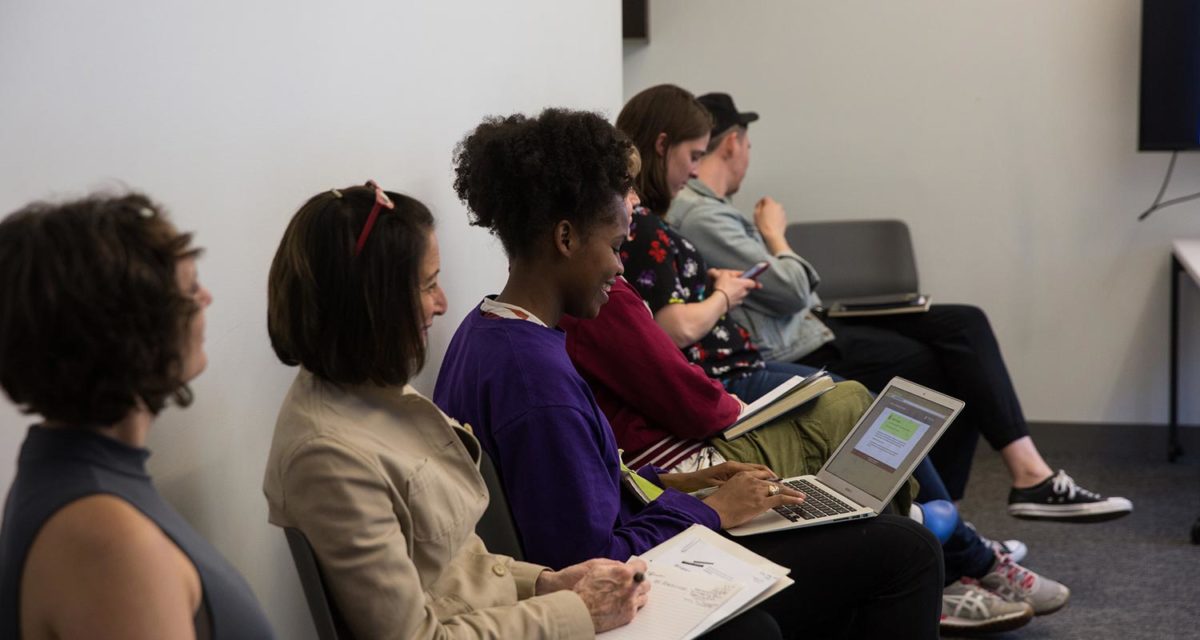 The creative process tends to operate independently of time and generally without the promise of predictable income. Learn ways to monitor how you manage your time as well as meet your needs for financial well-being as you pursue your creative goals.
About DEEP: Dancers' Economic Empowerment Program
DEEP investigates the points in an artistic career where dancers most need support and provides opportunities for learning and skill-building through a series of free sessions. DEEP was developed by Gibney Dance Artistic Associate Devin Oshiro as an Advocacy Fellowship project. Advocacy Fellowships are projects initiated by Gibney Dance Company members which aim to engage the dance community and advocate for pressing issues in the field.