DiP Residency Showing: Leyya Mona Tawil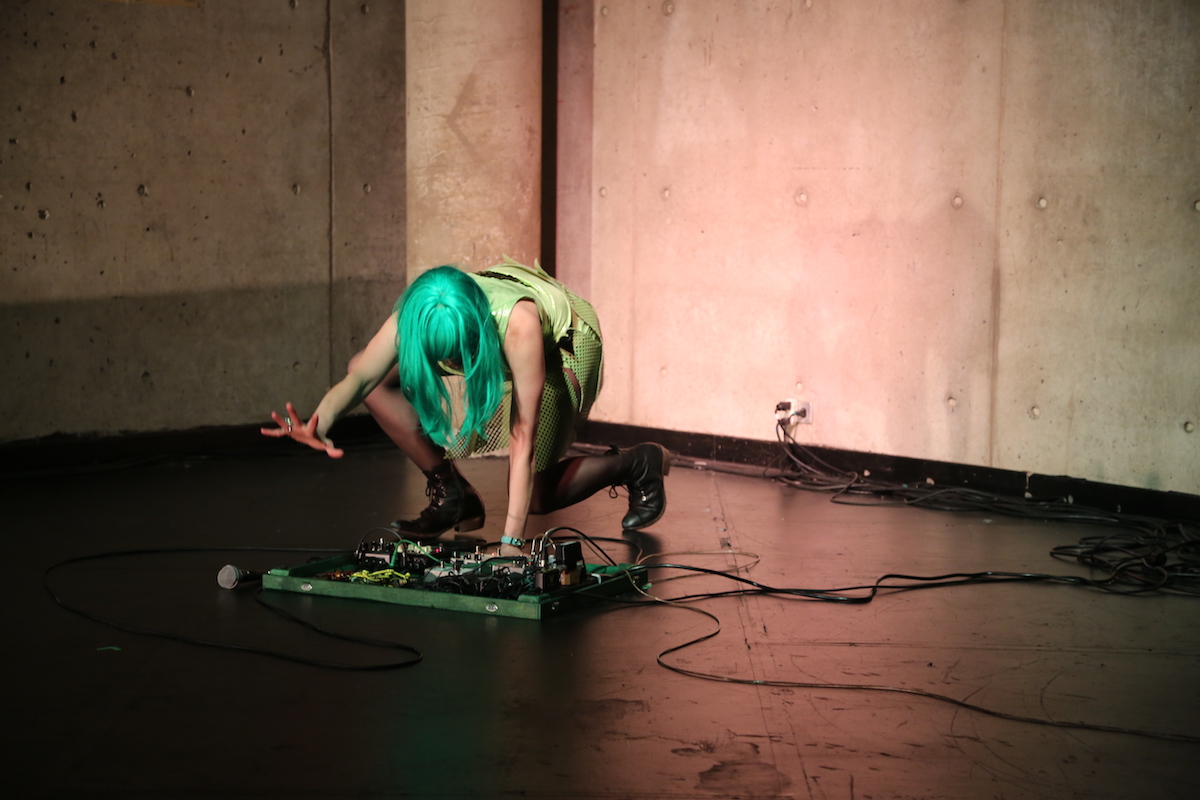 The post-nation of Lime Rickey International
Join us for a studio visit with Gibney DiP Resident Artist Leyya Mona Tawil as she presents new material and concepts for Lime Rickey International's Noise & Nation. The research is driven by a post-national proposition, and Tawil's attention to SWANA experimentalism, feminism and mobility.
Also join Leyya Tawil for NOMADIC SIGNALS. Leyya Tawil is a 2020 Suzanne Fiol Curatorial Fellow and will present her first program on Friday, Mar. 6, featuring the NYC debuts of music and performance outlet Porest and Feminist noise reggaeton duo Las Sucias. NOMADIC SIGNALS is a vessel for sonic performance operating in what Tawil refers to as the "diasporic imaginary," a description of how sounds change in the diaspora: how they tether to their environment, accumulate, synthesize, and adapt at each location. Learn more here→
ABOUT Lime Rickey International
Lime Rickey International is the superconsciousness of Leyya Mona Tawil, an artist working with dance, sound and performance practices. Leyya is a Syrian, Palestinian, American engaged in the world as such. Her 23-year record of choreographies and performance scores have toured throughout the US, Europe and the Arab world. In 2018, she was a Kone Foundation/Saari Fellow (Finland) and AIRSpace Artist at Abrons Art Center (NYC). Her work has been commissioned for Abrons Arts Center's 2018-19 Season and Target Margin Theater's LAB 2019. Tawil is the director of DANCE ELIXIR and Arab.AMP, a platform for the work of Arab Experimentalism.
Photo of Lime Rickey Intl3 Photo by Brian Rogers.
---
ACCESSIBILITY
Gibney 890 Broadway is accessible via elevator from the main entrance at 890 Broadway. Requests for reasonable accommodation or for access to the 890 Broadway location outside of listed hours should be made three days in advance by contacting Allison Sexton at Access Requests and Inquiries Form, or 212.677.8560 (Voice only).