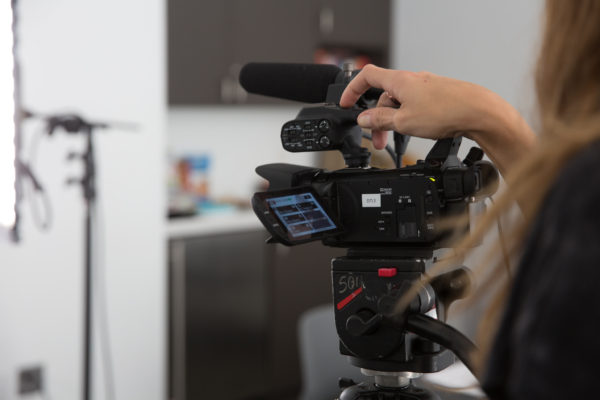 DTI Tech Tuesday: Introduction to Digital Dance with Adam Stasiw
Tuesday, November 7 / 4:00 – 5:30 pm / Free
Using your computer and an original piece of software, we will generate music that responds to the movement of your body. This workshop will explore Human-Computer Interaction, algorithms for performance, and how you can modify the provided code to create your own musical accompaniment for future works.
---
Adam Stasiw acts, sings, dances, and codes his way through life. Recent performances include "ASAP" and "The Tendencies" with the Yael Nachajon Dance Company, and Watchface's 30th anniversary performance at Dixon Place. Adam also sings regularly with Khorikos. He has performed at famed locations including Carnegie Hall, Lincoln Center, and St. Patrick's Cathedral. He recently sang with Arturo O'Farrill's Afro-Latin Jazz Orchestra at the legendary Apollo Theater.
Adam's research interests include Human Computer Interaction, machine learning for music and dance performance, and the various intersections of art and technology. Adam dreams of being the next Bill Nye, and is an avid Doctor Who enthusiast. Maybe it's the bow ties.
Adam graduated from Princeton University with an engineering degree in Computer Science, and minors in both Theater and Dance. While an undergraduate, he performed in over 25 productions. These included 4 shows with the Princeton Triangle Club, world tours with the Princeton Nassoons, and a week-long run of Assassins at the Edinburgh Fringe Festival. He also danced in works by Raja Feather Kelly, Rebecca Lazier, Laura Peterson, and Susan Marshall.
---
About the Digital Technology Initiative
The DTI seeks to empower artists to create high quality digital content and integrate technology into their practice. The DTI supports artists by providing trainings with professionals in the field, free consultations, and affordable access to hardware and software.
Support for the Digital Technology Initiative
The Digital Technology Initiative has received lead support from the Scherman Foundation's Katherine S. and Axel G. Rosin Fund, support from the Dance and New Media Foundation, and capital equipment funding from The New York City Council & The Honorable Speaker Melissa Mark-Viverito, The Honorable City Council Member Margaret Chin, The Honorable Manhattan Borough President Gale Brewer, and The New York City Department of Cultural Affairs & The Honorable Tom Finkelpearl. The Digital Technology Initiative is a partnership with New York University's Dance and New Media Program (Paul Galando, Director), the Dance Films Association and the Dance and New Media Foundation.