Equity Action Committee: Disability Artistry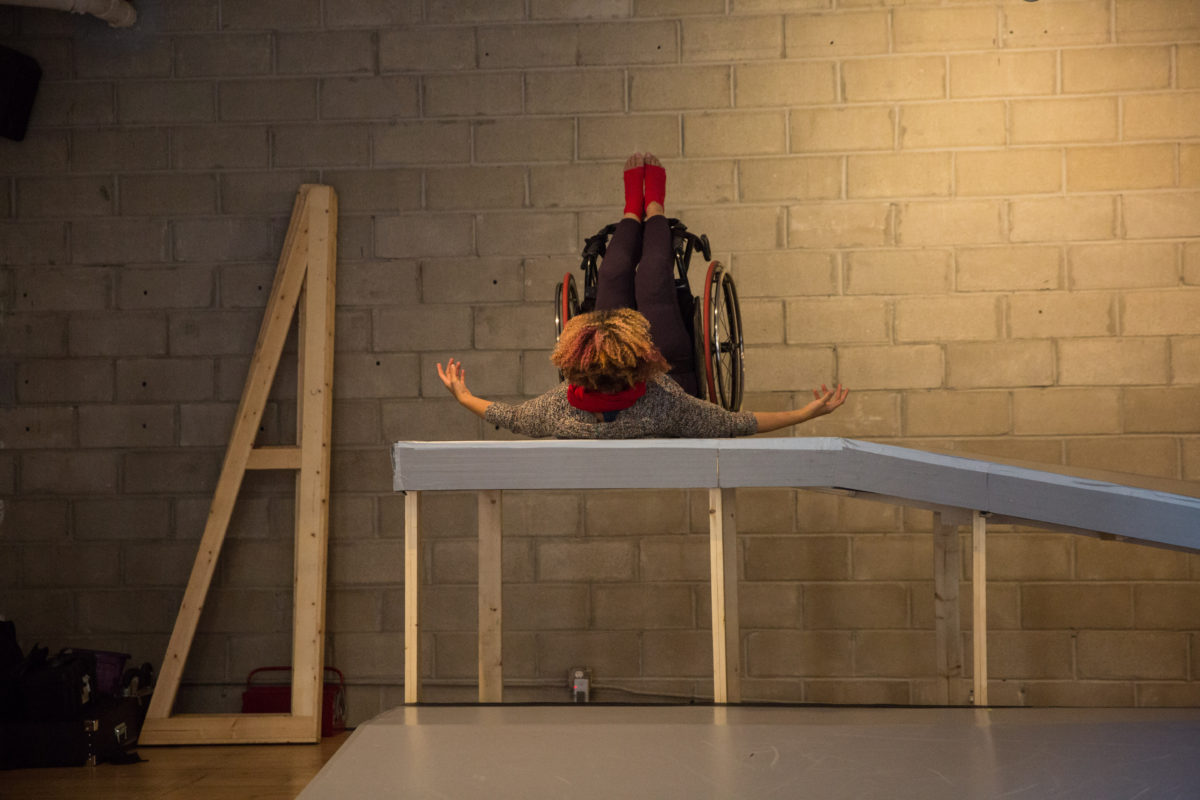 A LONG TABLE CONVERSATION FACILITATED BY ALICE SHEPPARD
Core Participants: Ezra Benus, Kevin Gotkin, Jerron Herman, Annie Leist
Over the past years, the arts and performance scenes in New York have been taking in new understandings of disability artistry.  More than a medical situation of body and mind, disability is a social and political identity, a creative force, and an aesthetic that is rapidly producing novel artistic forms.
Alongside organizations like Disability Arts New York Taskforce (DANT) and Dance/NYC, the phrase, "disability artistry" has become more widely adopted. What does everyone mean by this? What do people need to know to join this growing movement? What are some ways to support disabled artists as they break new ground?
The Equity Action Committee (EAC) is a self-selecting group of Gibney staff members dedicated to addressing issues of equity, access, and inclusion within Gibney and the dance field at large. We envision a community of individuals and institutions actively working together toward an intersectional, anti-racist, and non-discriminatory world.
Pictured: Alice Sheppard. Copyright Gina Gibney Dance, Inc., photo by Scott Shaw.
---
ACCESSIBILITY
The accessible entrance for this location is located at 280 Broadway. Please note that this is a shared entrance with the New York City Department of Buildings. To access the elevator, attendees may be asked to provide a valid photo ID and go through building security, including a metal detector.
Requests for reasonable accommodation or for access to the 280 Broadway entrance after 5:00 pm or on the weekend should be made three days in advance by contacting Elyse Desmond at 646.837.6809 (Voice only), or by e-mailing elyse@gibneydance.org.
ASL interpreters will be provided.