EVERYBODY DANCE NOW!
Introductory Hip Hop Workshop Series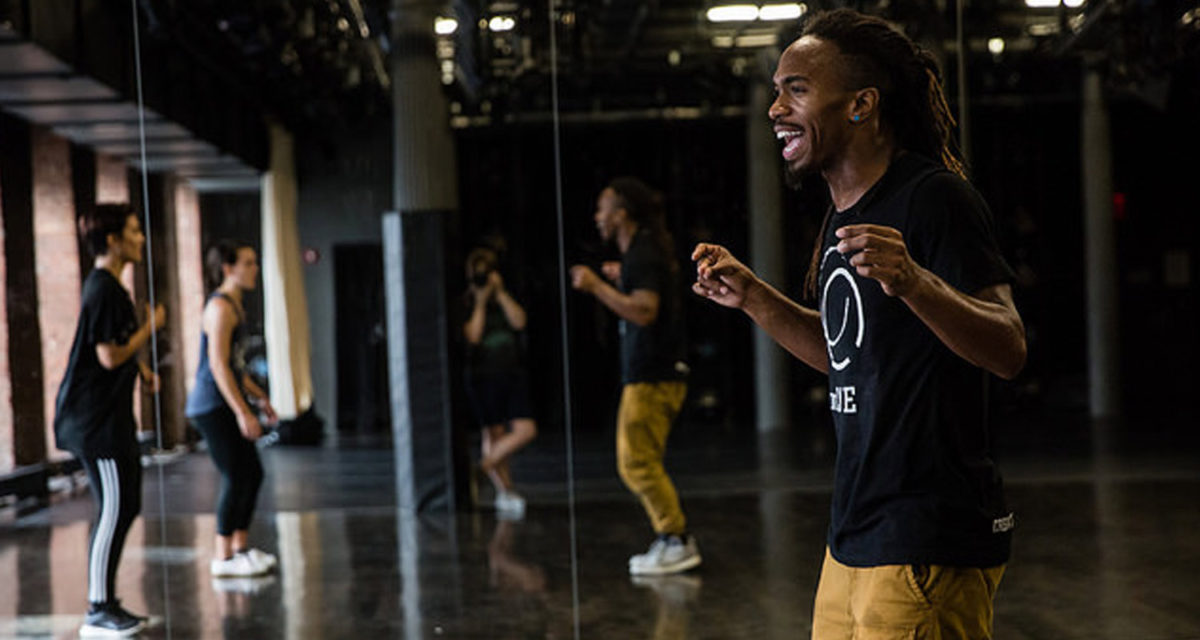 Thursdays, April 5, 12*, 19, 26 & May 3, 17
6:00 – 8:00 pm
All Inclusive Fee: $85
Drop-In Fee: $17 per session
*April 12 class 6:30 – 8:00 pm
No Class May 10
The Underground Sessions at Gibney Powered by Everybody Dance Now!
Explore the various elements that helped shape the underground dance scene. This one-of-a-kind series will lead you from the eras of funk through modern-day hip hop, helping you understand the moves and their origins.
Learn from pioneers in hip hop and street styles through a six-week beginner series. All levels welcome. Bring your dance shoes, questions, and an open-mind.
Week 1: BBoy with Qwikstep
Week 2: Vogue with Ceasar
Week 3: Hip Hop with Stretch
Week 4: House with Sekou
Week 5: Popping with Peaches
Week 6: Locking with Adesola
---
About EDN!: Everybody Dance Now! serves youth throughout the nation through hip hop and street dance — using it as a tool to educate, inspire and build community.
Through weekly classes, they address risk factors in the lives of youth; contribute to the growth and diversification of the arts and entertainment economy; and help increase school engagement and career success for youth in low-income communities.
Join us in bringing bring dance instruction to all ages and backgrounds in the city. Proceeds from class will help support outreach across the city.
Q Arnold Hip Hop Classphoto by Scott Shaw.