GDC: BOTH/AND
Nov 15, 2019, 8:00 pm

–

9:30 pm

EST

$20 – $25
opening night celebration
nov 14, 6:45 – 9:45 pm
tickets: $60 – $100
LEARN MORE →
PERFORMANCES
Nov 15 – 16, 8:00 pm
nov 16, 2:00 pm
tickets: $20 – 25
GDC's Fall 2019 season explores what happens when seemingly opposing ideas are invited to co-exist in direct relationship to one another, rather than in isolation. In response to a pervasive 'either/or' mentality in our world, how can we move toward embracing a philosophy of 'both/and'— as people, as artists, and as citizens of the world?
When diverse ways of thinking and being are brought in close enough proximity, they interact to create a third culture together that didn't exist before. How can we better facilitate this oftentimes paradoxical, yet beautiful, alchemy?
BOTH/AND features two world premieres: Stefanie Batten Bland's 5 St. Fifperhanway Place Apt. 2A, and Peter Chu's Forming Out. The two GDC Guest Choreographers will work with the company this fall to develop the works, which will explore the many nuanced layers of this universal theme.
Please note that there is no late seating for this performance.
Stefanie Batten Bland
5 St. Fifperhanway Place Apt 2A
Batten Bland's 5 St. Fifperhanway Place Apt 2A is the second creation in a new series of pieces which dive deep into core personal life thematics. With whom does society deem it appropriate to be intimate? To share our lives with?
Award-winning experimental composer Grant Cutler is creating an original score. Shane Ballard (West Side Story, NBC's Emmy Award-winning production The Wiz Live, and HBO's The Immortal Life Of Henrietta Lacks) is designing costumes.
Peter Chu
Forming Out
Trusting our bodies innate wisdom to heal itself is challenging when the mind/body connection isn't rooted. Forming Out takes action with a peaceful heart and firm intention while searching for balance. Imagining a body against the natural resistance of water heightens our sense of awareness and helps the breath float onwards during uncertain times. Trusting that water's rhythms will guide us towards a more fluid & balanced groove while developing courage through listening. A wave of emotions experienced as ashes fall into our most abundant source, yet beautiful thoughts remain.
Internationally-renowned Composer and Guitarist Jake Kelberman will create a score that will be performed live. Victoria Bek, whose work has been seen at The Park Avenue Armory, Carnegie Hall, The Metropolitan Museum of Art, and more, is designing costumes.
---
ABOUT THE ARTISTS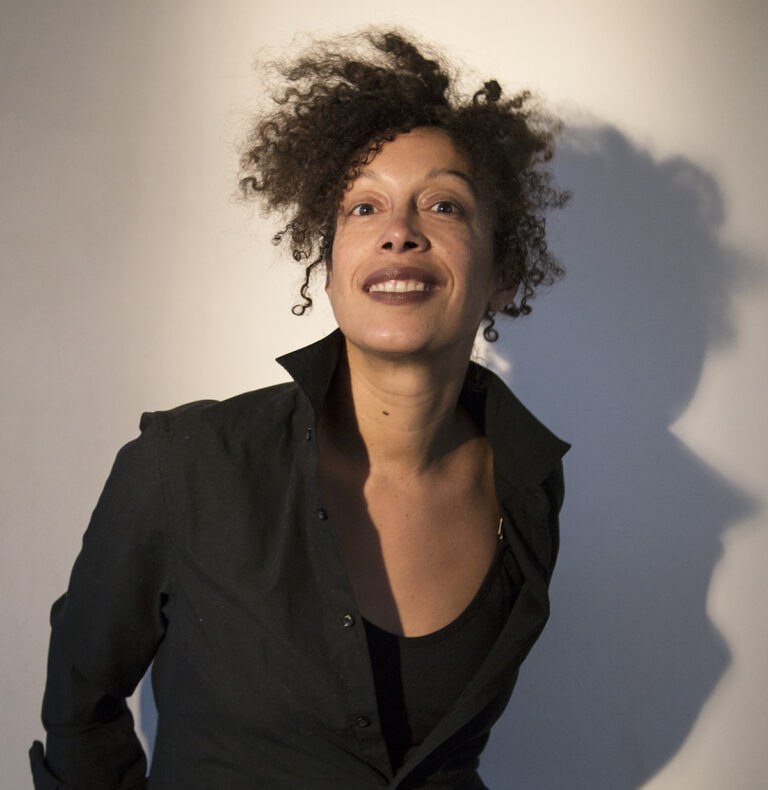 STEFANIE BATTEN BLAND (Choreographic Artist, Filmmaker) Jerome Robbins awardee, Stefanie Batten Bland physically interrogates contemporary and historical cultural symbolism – and the complexities of human relationships. Her intercontinental dance-theatre Company SBB, formed in 2008 in France situates their work at the intersection of installation and dance-theatre in film and live performance settings. Currently, SBB is a Choreographer for American Ballet Theatre's Women Movement Initiative. She lives with her family in New York City.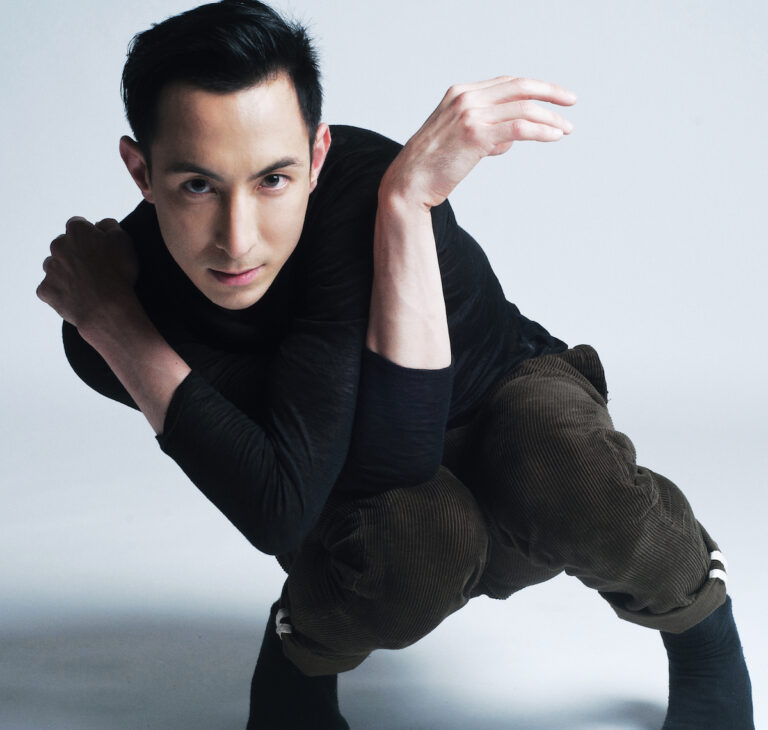 Born in the Bronx, NY, & raised in Cocoa Beach, Florida, PETER CHU began his training as a competitive gymnast, later nurturing his artistry at Dussich Dance Studio. Upon graduation from The Juilliard School, he performed with BJM Danse, EZdanza, Aszure Barton & Artists, Kidd Pivot, & in ‪Celine Dion‬‬‬'s Vegas spectacular, A New Day. In 2008, Peter formed a Las Vegas project based dance company, chuthis., which showcases the work of Chu & his collaborators. 
 Chu has created works for Hubbard Street Dance Chicago, Charlotte Ballet II, Orlando Ballet Theatre, Hubbard Street 2, Giordano Dance Chicago, SYTYCD, Naomi Stikeman's Çaturn, Houston MET Dance, New Dialect, SALT Contemporary Dance, NDT Summer Intensive, Springboard Danse Montreal, & The Juilliard School, among others. 
 This past season, Chu premiered new creations for Charlotte Ballet, Staatstheater Augsburg, Germany, and HSPro. He is also working on a creation with his own company, chuthis.
GDC Photos and composite by Nir Arieli.
Stefanie Batten Bland photo by JC Dhien.
Peter Chu photo by Levi Walker.
---
ABOUT GIBNEY DANCE COMPANY
With an uncompromising focus on artistic excellence and social integrity, GDC activates its dancers toward their full artistic, entrepreneurial, and socially-minded selves through rigorous physical, intellectual, and interpersonal practices.
GDC's vision is to not only cultivate the next leaders of the field, but to also provide a concrete example of the wide-reaching relevancy of artists in our society. GDC supports our Artistic Associates with 52-week contracts, health insurance and paid vacations.
---
ACCESSIBILITY
Gibney 280 Broadway is accessible via elevator from the main entrance at 53A Chambers Street.
We welcome the opportunity to make this event more accessible. Please refrain from wearing scented products, so that people with chemical sensitivities can join us. Please request ASL interpreting, audio description, or open captioning 30 days before the event or submit other requests by completing our Access Requests and Inquiries Form or calling 646.837.6809 (Voice only).