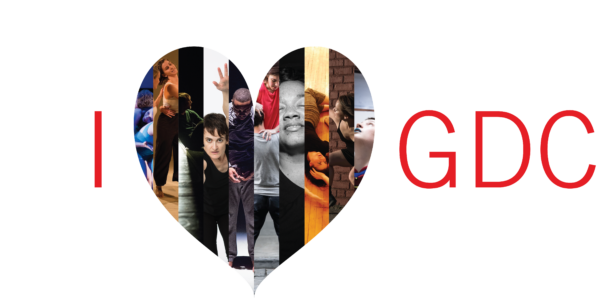 Monday, February 13 – Tuesday, February 14
8:00 pm / 280 Broadway
Donation Based
I ♥ GDC is a celebration of the Gibney Dance community, showcasing work being made by our staff, renters, teachers, colleagues, and supporters. Featuring performances by:
MONDAY: The Bang Group, Hollis Bartlett & Nattie Trogdon, Louise Benkelman & Tommy Seibold, Sarah Eika Burke, The JGram Project, John Gutierrez, Krissy and the Works, Gibney Dance Community Action Mentors, and Brandon Welch.
All proceeds from Monday's performance will benefit Planned Parenthood.
TUESDAY: The Door's Dance Ensemble, Carolyn Dorfman Dance, Falcon Dance, Jessie Kardos & Tori Casagranda, kaycruddenco, Johnnie Cruise Mercer/TheREDprojectNYC, Amy Miller, Cumbe: Afro-Brazilian Dance with Joya Powell, Sean Spencer & Candace Sumpter, and Ashley R.T. Yergens.
All proceeds from Tuesday's performance will benefit the Southern Poverty Law Center.
Photos courtesy of the artists.