Ilan Lev Method Introduction and Masterclass
Sep. 17, 12:00 pm

–

4:00 pm

EDT

$100
Join us as we welcome the Ilan Lev Method to the New York community!
We will be offering an introduction to the Ilan Lev Method through a two day Master Class. The 8-hour workshop will include guided movement research, hands on treatments, and lecture and demonstration led by Ilan Lev himself and two of his senior assistants, Annie Rigney and Tali Carmel.
Experience the healing and movement modality known as the ILM, which has become such an integral part of the Israeli Dance Community and is making waves the world over. Learn tools for injury prevention, skeletal and joint mobilization, and a better more efficient dialog with the skeleton, sensory and nervous systems.
Experience a movement lesson in the language of the ILM method
Receive a taste of the treatments themselves
Q & A session with Ilan Lev and Annie Rigney
Find out more information about our ongoing Training Programs and the opening of our New York Training Course
This workshop is for anyone with an interest in learning more about the ILM method. It's ideal for dancers, musicians, actors, bodyworkers, yogis, acrobats and anyone who wants to explore a deeper listening to themselves.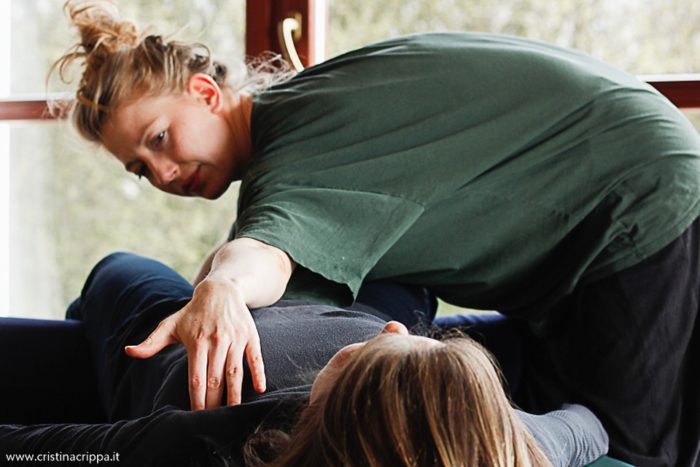 ABOUT ILAN LEV
Ilan Lev is a healer, movement specialist, and the founder and originator of the Ilan Lev Method (ILM). A formally trained Feldenkrais practitioner, reflexologist, and Bio-energy master, Ilan developed his own way of treating and movement practice in order to provide an innovative, and interdisciplinary approach to the needs of his patients. The ILM method brings an explosion of movement, life force energy, playful provocation, and joy to the body. This creates the environment in which the body's natural ability to heal itself can arise. Participants discover optimal range of motion, efficiency of effort, and a new understanding of themselves, through movement and play.
ABOUT GIBNEY'S EDUCATION PROGRAM

Through the cultivation of an inclusive and positive space, our offerings make space for exploration, risk-taking, personal and artistic growth, connection, and fun. It is our priority to listen to and support our community and to empower the future leaders of the field. Learn more.
Top photo by Annie Rigney; Second photo of Annie Rigney by Cristina Crippa