The Joyce Master Class: NY Quadrille
A.I.M. - Kyle Abraham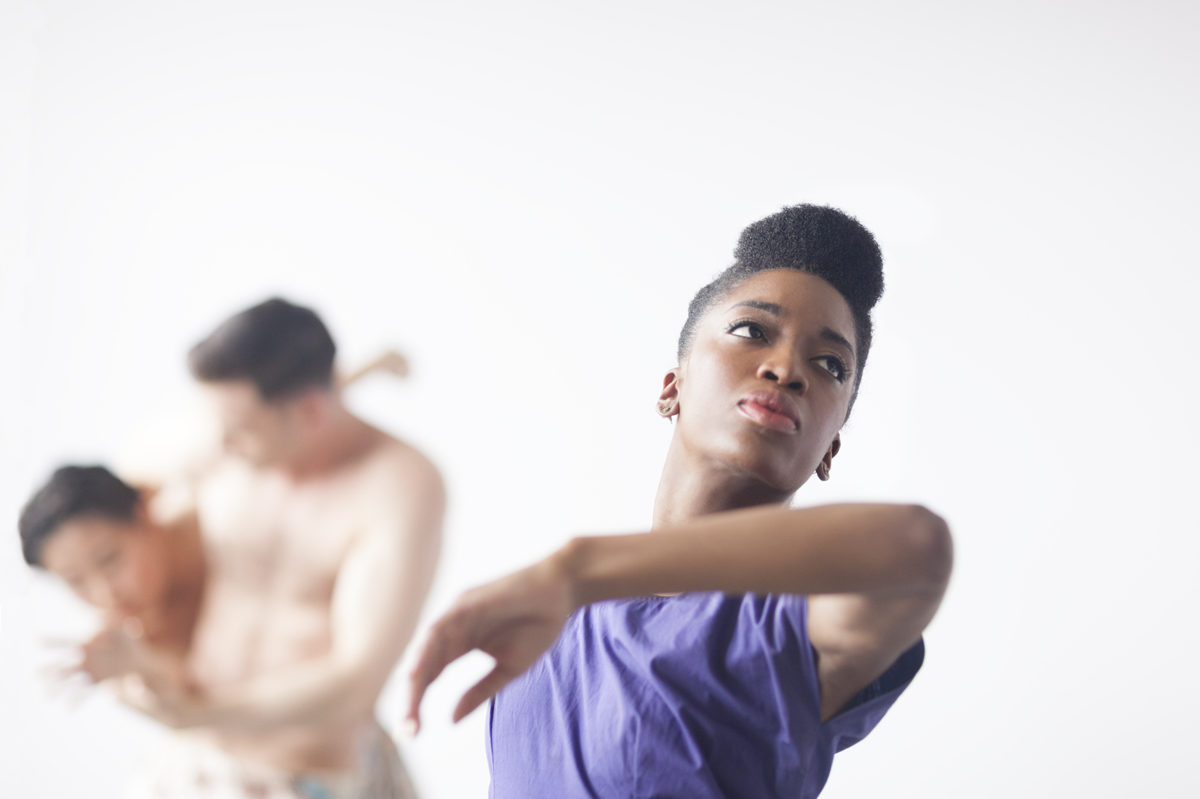 NY Quadrille:
A.I.M – Kyle Abraham
SUNDAY, SEPTEMBER 30
10:00 AM – 12:00 PM
FEE: $20
Classes taught by A.I.M emphasize four of the company's core movement values: exploration, musicality, abandonment, and intuition. The opening warm up sequence focuses on the fluidity of the spine, articulation, and core body strengthening; and then builds up to challenging, creative and invigorating phrase work. Students experience a personalized postmodern movement vocabulary full of intricate gestures and signature A.I.M moves.

Attend A.I.M. (9/30), John Jasperse Projects (10/4), and Donna Uchizono Company (10/12) and get all three classes for $50.

---
In 2011, OUT Magazine labeled Kyle Abraham as the "best and brightest creative talent to emerge in New York City in the age of Obama". Abraham is the proud recipient of a 2017-18 Joyce Creative Residency, 2016 Doris Duke Award, 2012 United States Fellowship, several coveted Princess Grace awards and in 2013 he was named MacArthur Fellow. Over the past several years, Abraham has created works for Hubbard Street Dance Chicago, Wendy Whelan's Restless Creature and in addition to creating several works for Alvin Ailey American Dance Theater, he is currently creating a new work for New York City Ballet set to premiere in September, 2018. Abraham is in his second year as a Visiting Professor in Residence at UCLA. For more information please visit: http://abrahaminmotion.org
See A.I.M at The Joyce Theater Sep 29–Oct 1 (Sat–Mon)
---
The Joyce Master Class Series is supported by a grant award from the National Endowment for the Arts, and made possible by the New York State Council on the Arts with the support of Governor Andrew Cuomo and the New York State Legislature. Special support has been provided by the May and Samuel Rudin Family Foundation, Inc. Community Connections is supported, in part, by public funds from the New York City Department of Cultural Affairs, in partnership with the City Council with special thanks to Council Speaker Corey Johnson.
Photo of Connie Shiau, Matthew Baker, Tamisha Guy by Carrie Schneider.