Kane School Comprehensive Pilates Mat Training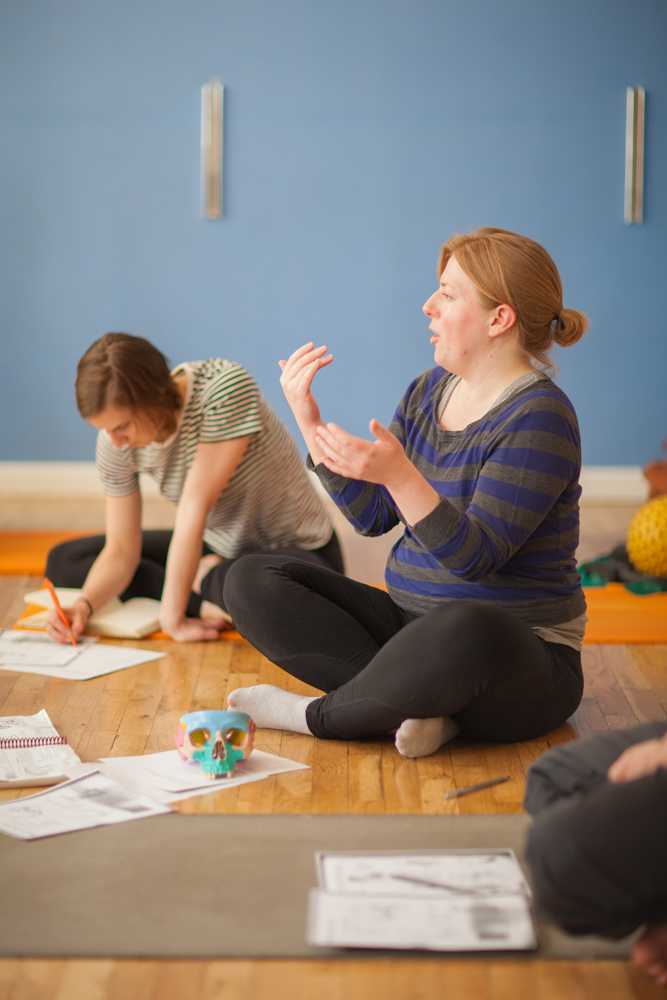 KANE SCHOOL COMPREHENSIVE PILATES MAT TRAINING
March 23, 24, 30, 31
10:00 am – 6:00 pm
PRICE: $1,470
Application due: January 18, 2019
Must Attend CoreMuscle Anatomy Course at Kinected January 26, 27 & February 2 & 3, or successfully pass Anatomy Entrance Exam.
The Kane School Comprehensive Pilates Mat Training is a 65-hour advanced Pilates mat certification program that is singular in its attention to assessment, biomechanics and application of musculoskeletal anatomy to the human form. The primary objective of Kane School Comprehensive Mat Certifications is to empower instructors by providing them with the skills to facilitate their clients' achievement of specific strength and flexibility goals, while maximizing dynamic alignment and movement potential.
FOUNDATION TRAINING
Lay the groundwork for learning the Pilates discipline with a comprehensive anatomy foundation. All Pilates certification students must complete Core Muscle Anatomy, or test out with a passing grade on the Kane School Anatomy entrance exam.
COMPREHENSIVE MAT
Get to know the Kane School Core Principles how they apply to the Pilates method. This in-depth course shapes advanced instructors with a mastery of Pilates mat exercises as well as the knowledge to address biomechanics and postural issues in private and group settings. Includes lecture, self-study and assistant-teaching hours.
The Mechanics of Respiration, working in Neutral Pelvis and Posterior Pelvic Tilt, Core and Scapular Stability, Cervical Nod and Curl, and the Core Principles are covered in detail on the first weekend of the course. The second weekend of the Comprehensive Pilates Mat Training explores classical Pilates mat repertory, detailing the application of the Core Principles to each exercise.
COURSE REQUIREMENTS
10 hours of Student Teaching at Kinected

10 hours of Self Practice at Kinected

10 dancer therapeutic classes at Gibney 280 (held Mondays & Thursday 2-3:15pm)

5 hours of Assistant Teaching Mat classes taught at Kinected or Gibney

A passing grade on the exam, which is administered on the last day of the workshop

Viewing of the Kane School Core Principles DVD Series: 

Disc I: Respiration and Pelvic Stability; Disc II: Core Stability and Hip Differentiation; Disc III: Cervical Nod and Curl and Scapular Stability
TUITION
Core Muscle Anatomy Course – $450* (waived with successful passing of Anatomy Entrance Exam) Training Certification Course – $800*
Gibney 10-Class Card – $160
DVD Series – $60*

Total Cost of Program – $1,470
*Special Gibney discount
BIOGRAPHY
Directed by Kelly Kane and Matt McCulloch, the Kane School Pilates certification is a rigorous training program combining the classic principles of Pilates with a modern, clinical perspective on the body. The program crafts advanced teachers with x-ray vision—teachers with solid knowledge of anatomy, biomechanics and injuries as well as the skills to perceive and improve them. Graduates work in variety of settings across the fitness, wellness, and medical worlds. The full training includes Foundation Training (Core Muscle Anatomy), Comprehensive Mat, and Basic Training equipment certifications.