Kane School Comprehensive Pilates Mat Training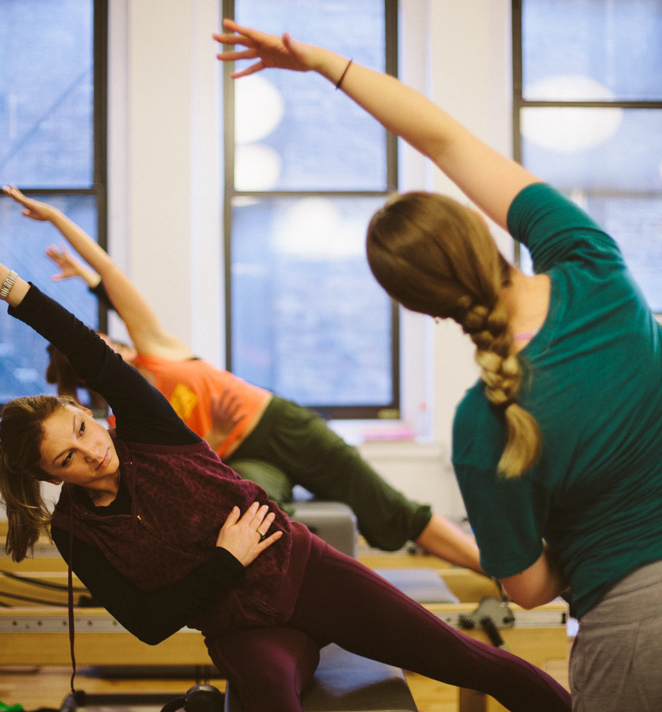 December 7, 8, 14, & 15
10:00 am – 6:00 pm

Price: $1,470.00 * Special Gibney Discount
Application due September 18th
Must Attend CoreMuscle Anatomy Course at Kinected September 21 & 22 and October 5 & 6, or successfully pass Anatomy Entrance Exam. 
The complete Kane School curriculum includes the following elements, in sequenced order (courses are held at Kinected, at Gibney and off site; private training is also an option):
Step 1: Core Muscle Anatomy
Step 2: Comprehensive Mat
Step 3: Equipment Training: Basic Training Phase I & II, including independent study requirements, practical & written exams
ABOUT THE KANE SCHOOL
Developed by Kelly Kane, the Kane School certification is a rigorous training program combining the classic principles of Pilates with a modern, clinical perspective on the human body. Known world-wide for its anatomy-based approach, the Kane School program goes beyond choreography to explain why exercises work. Students not only learn classic Pilates repertoire, but also delve deeply into biomechanics, postural imbalances and common injuries. Learn how to listen with your hands. Become a Kane School graduate and join an enriching network of forward-thinking teachers that spans across the country and internationally.
Photo by Lee Rayment, courtesy of Kinected.
---
ACCESSIBILITY
Gibney 280 Broadway is accessible via elevator from the main entrance at 53A Chambers Street.
We welcome the opportunity to make this event more accessible. Please refrain from wearing scented products, so that people with chemical sensitivities can join us. Please request ASL interpreting, audio description, or open captioning 30 days before the event or submit other requests by completing our Access Requests and Inquiries Form or calling 646.837.6809 (Voice only).