Living Gallery:
Rosamond S. King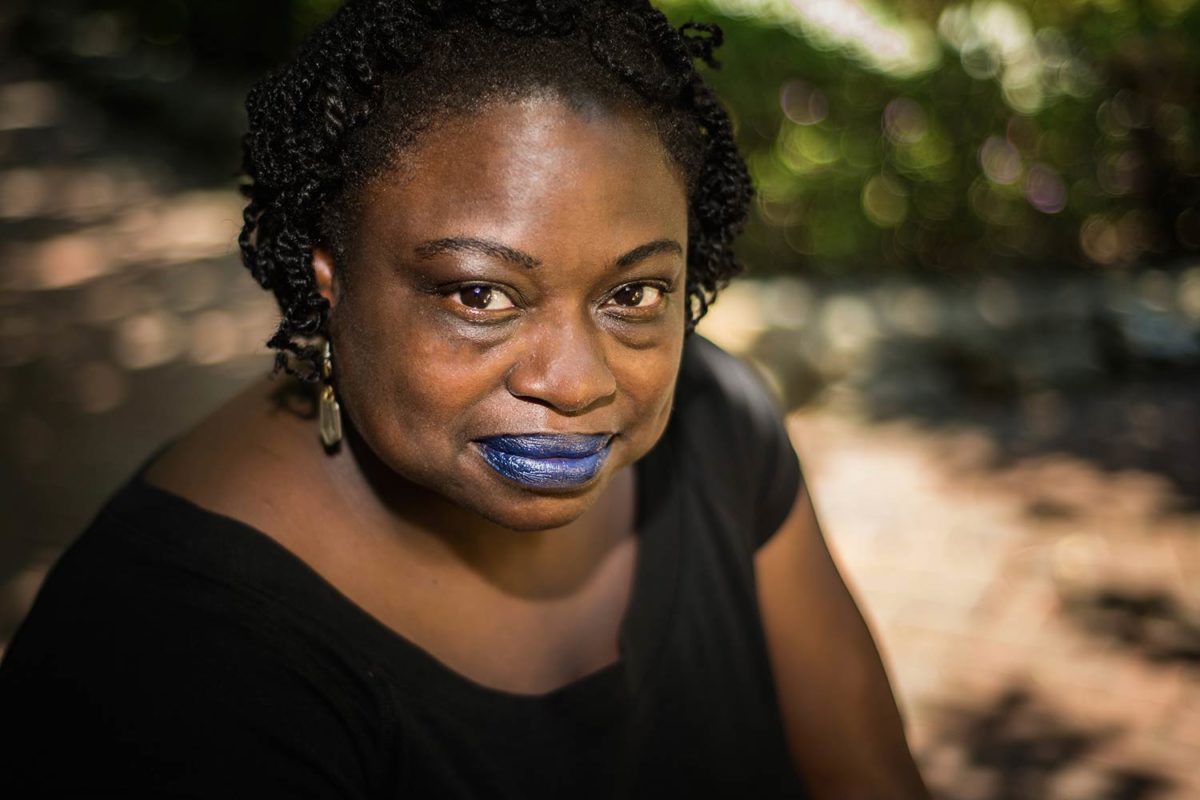 Living Gallery, a monthly program curated by Eva Yaa Asantewaa and produced in the Gibney Gallery, presents live performance of storytelling, monologues, spoken word, stand-up, or creative talks.
Each performance—free and open to the public—runs approximately 30 minutes, usually scheduled within the hour before a dance concert presented in Gibney's Theater. We welcome you to attend both events and enjoy a wide range of expressive artists.
Rosamond S. King is an award-winning creative and critical writer and performer who draws on reality to create non-literal, culturally and politically engaged interpretations of African diaspora experiences. She will give a performative reading from her collection-in-progress, All the Rage. Her goal is to make people feel, wonder, and think, usually in that order.
Photo by Iryna Federovska.
---
ACCESSIBILITY
The accessible entrance for this location is located at 280 Broadway. Please note that this is a shared entrance with the New York City Department of Buildings. To access the elevator, attendees may be asked to provide a valid photo ID and go through building security, including a metal detector.
Requests for reasonable accommodation or for access to the 280 Broadway entrance after 5:00 pm or on the weekend should be made three days in advance by contacting Elyse Desmond at 646.837.6809 (Voice only), or by e-mailing elyse@gibneydance.org.