Long Table: Rape Culture & Sexual Violence in the Arts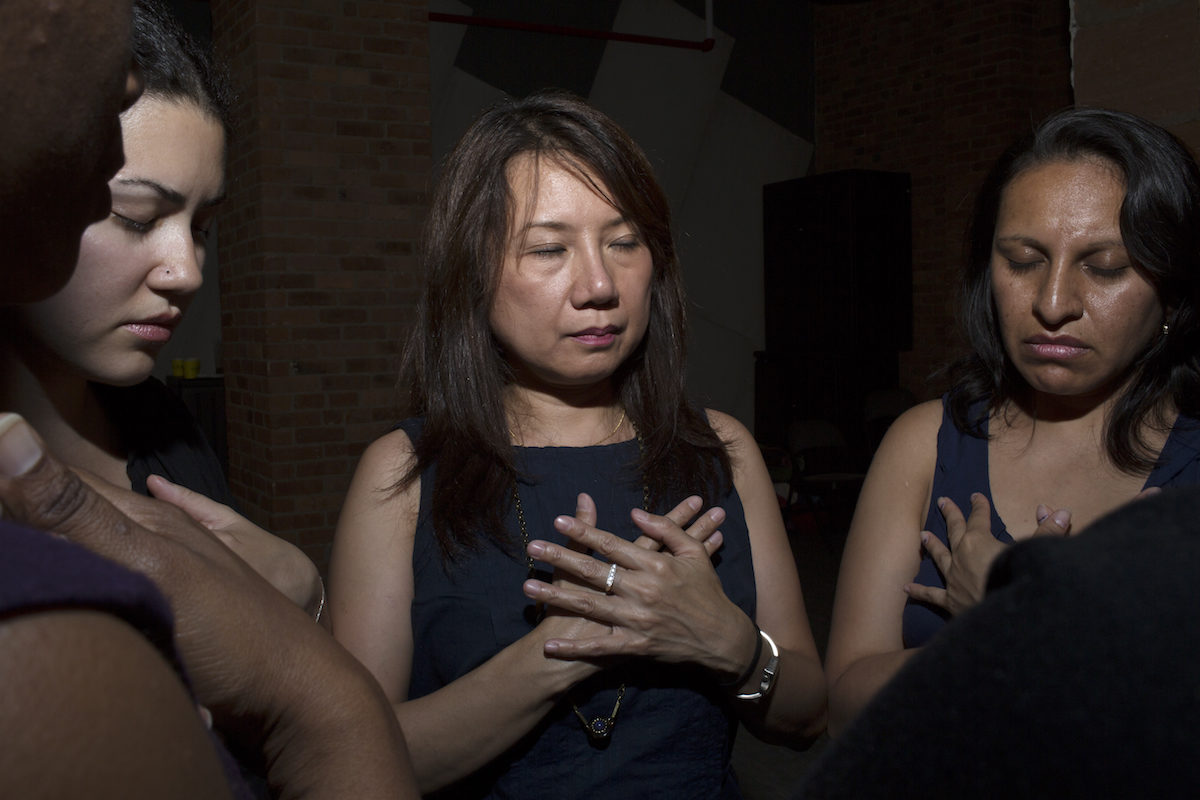 RAPE CULTURE & SEXUAL VIOLENCE IN THE ARTS
PRESENTED IN PARTNERSHIP WITH COMMUNITY ACTION

Guest Host: Yasemin Ozumerzifon
Core Participants: Adrienne Truscott, Alexandra Beller, mayfield brooks, Jules Skloot, Qurrat Ann Kadwani
In 2006, activist Tarana Burke originated Me Too as a slogan of empathy and solidarity with victims of sexual harassment and assault. More than a decade later, #MeToo has grown into a movement confronting rape culture and its manifestation across the arts and other work and social environments. Let's dig into the impact that these developments have had on dance artists and institutions and the possibilities for justice and personal healing.
Also join us for CIRCLING BACK: RESISTANCE AND HEALING: MAR 7, 6:30 – 8:30 PM
Guides: Adrienne Truscott and Jules Skloot
Photo by Julieta Cervantes
---
LONG TABLE/CIRCLING BACK
Curated and hosted by Gibney Senior Curatorial Director, Eva Yaa Asantewaa, this series of conversations and experiential gatherings highlights important issues in the dance community.
Long Table conversations adopt performance artist Lois Weaver's non-hierarchical Long Table format, encouraging informal conversation around topics of concern to the community.
Circling Back events are experiential gatherings, guided by dance community elders, in which artists reflect on themes and ideas from the previous Long Table while sharing wisdom, core values, and ways of living that inform their creative movement practice. Each circle—unique in format and content—will establish respectful, generous and generative space held by the guides and all who attend.
---
ACCESSIBILITY
The accessible entrance for this location is located at 280 Broadway. Please note that this is a shared entrance with the New York City Department of Buildings. To access the elevator, attendees may be asked to provide a valid photo ID and go through building security, including a metal detector.
Requests for reasonable accommodation or for access to the 280 Broadway entrance after 5:00 pm or on the weekend should be made three days in advance by contacting Elyse Desmond at 646.837.6809 (Voice only), or by e-mailing elyse@gibneydance.org.