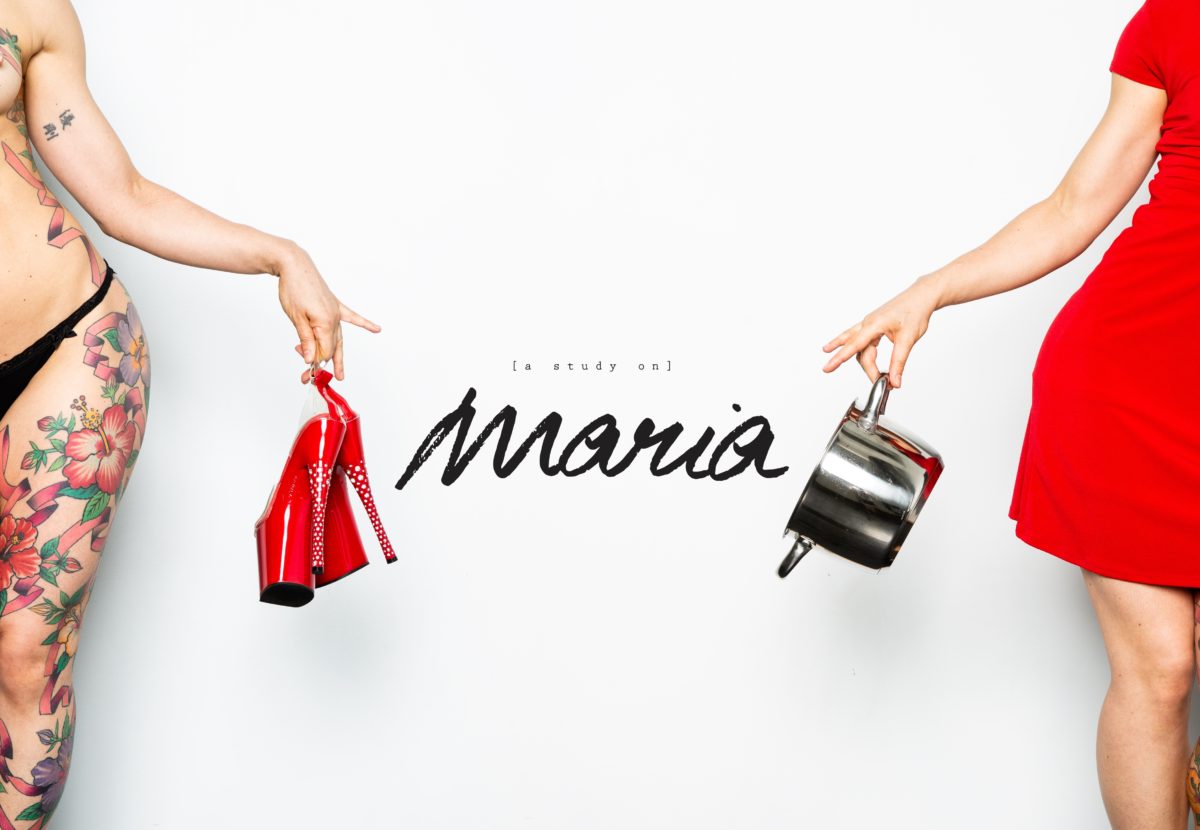 SOLD OUT
Gibney proudly presents an evening of work by Professional Training Student Micaela Mamede!
Deep, dark, poignant, and funny, "Maria" is an emotionally charged contemporary migrant's tale produced and performed by non-U.S. born immigrant women and allies. Equal parts fantasy, autobiography, and ethnographic study, this interdisciplinary work-in-progress addresses limited accessibility, vulnerable relationships, and cultural estrangement as a consequence of lack of status. It follows the story of a young Portuguese woman who arrives in New York City ready to shine, but whose harsh realities transform her into a different kind of star.
---
Cast: (Alphabetically) Danuta Petrow-Sek, Emily Tellier, Hayet Moutfi, Krishna Washburn, Malaika Cambridge, Malu Avalos, Maria Sek, Micaela Mamede, Pearl Bhatnagar
Music: Segue-me á Capela
Narration: Micaela Mamede
Sound Design: Alina Pontius
Wardrobe + Props: Micaela Mamede
Photography + Theater Filming: Gibney Digital Technology Initiative
Choreography: Micaela Mamede
Created/Written/Produced/Directed by Micaela Mamede for WOMA.nyc
---
A classically trained dancer and movement educator, Micaela has taught different disciplines including yoga, Pilates, acrobatics, dance, and mindfulness based techniques in and around NYC, as well as internationally. She is currently a resident yoga teacher at A&E Television Networks, and a student of the yearlong Community Action Program at Gibney Dance, where she is living her dream of merging movement and social integration.
---
The Professional Training Program offer students from around the world an opportunity for immersive study at Gibney over 3, 6, or 12 months.
---
ACCESSIBILITY
The accessible entrance for this location is located at 280 Broadway. Please note that this is a shared entrance with the New York City Department of Buildings. To access the elevator, attendees may be asked to provide a valid photo ID and go through building security, including a metal detector.
Requests for reasonable accommodation or for access to the 280 Broadway entrance after 5:00 pm or on the weekend should be made three days in advance by contacting Elyse Desmond at 646.837.6809 (Voice only), or by e-mailing elyse@gibneydance.org.