POP Performance: Our Women Before Us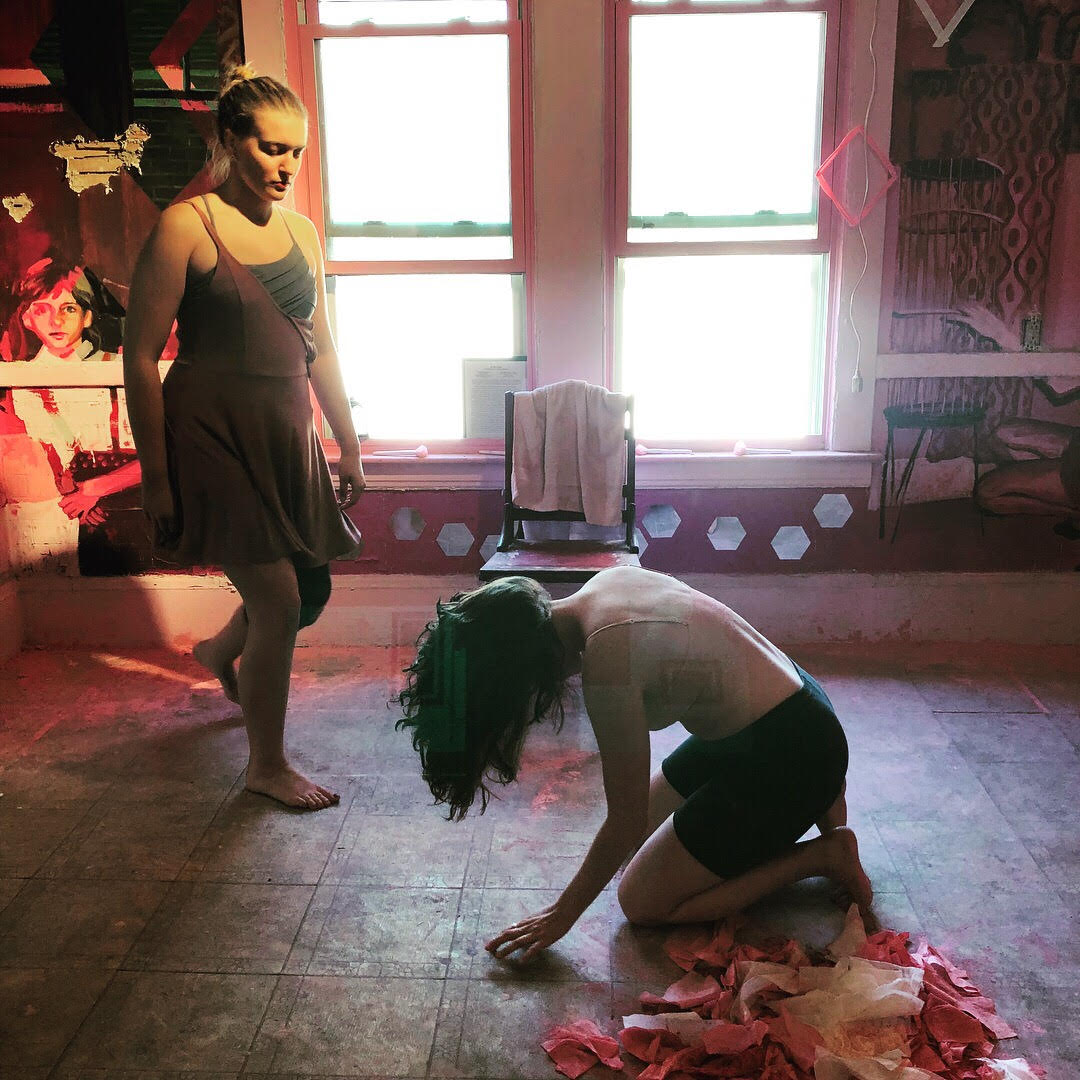 OUR WOMEN BEFORE US
STILL LIFE

TICKETS: $15 IN ADVANCE, $20 AT THE DOOR
Still Life examines the profound opportunity inherent in authentic connection. Through visceral movement, musical landscape and art installation, the artists seek to discover how we might inspire each other in the face of poignant loss. How can we honor the narratives of those who have loved and lived before us while seeking out our own truths?
Our Women Before Us is a collective composed of Megan Pinto (playwright and poet), Danielle Muzina (painter and poet), Sonja Petermann (printmaker and dancer) and Kathleen Dalton (choreographer). The collective teaches transdisciplinary arts workshops to college students and creates immersive fine art and performance installation projects. Most recently, the collective created an exhibit for Cleveland, Ohio's Rooms to Let Festival and collaborated to produce Pinto's play 'Winter In Eden' which was seen at Dixon Place this past May.
Photo by Megan Pinto.
---
POP: PERFORMANCE OPPORTUNITY PROJECT
POP provides the dance community with increased support for showings and performances.
POP enables dance artists to self-produce performances and showings at Gibney through a curated rental process. Artists can participate in POP through Performances, Showings, or Open Rehearsals. POP Performances offer a three-night run in The Theater (Studio H) at 280 Broadway. POP Showings & Open Rehearsals are more informal showings in our studios.
---
ACCESSIBILITY
The accessible entrance for this location is located at 280 Broadway. Please note that this is a shared entrance with the New York City Department of Buildings. To access the elevator, attendees may be asked to provide a valid photo ID and go through building security, including a metal detector.
Requests for reasonable accommodation or for access to the 280 Broadway entrance after 5:00 pm or on the weekend should be made three days in advance by contacting Elyse Desmond at 646.837.6809 (Voice only), or by e-mailing elyse@gibneydance.org.