Sorry I Missed Your Show:
Eduardo Vilaro & Bennyroyce Royon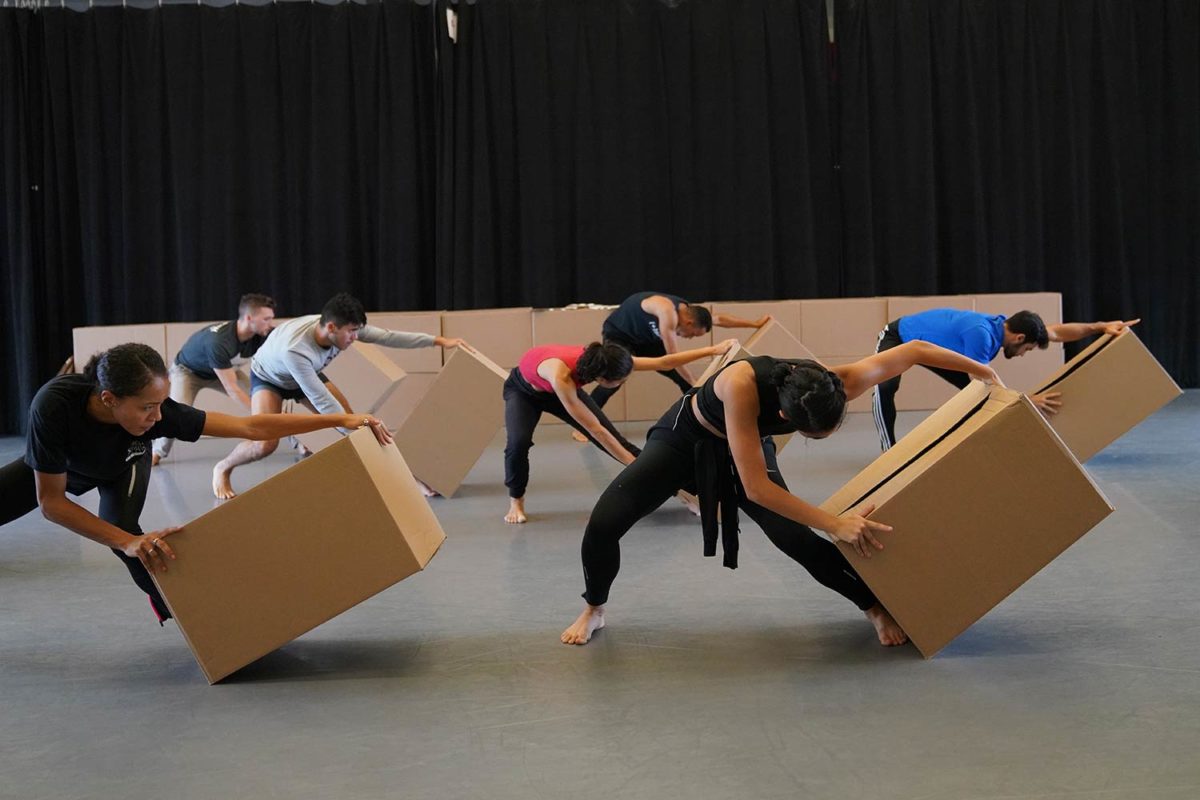 HOMEBOUND/ALAALA
In his new work for Ballet Hispánico, Homebound/Alaala, Filipino-American choreographer Bennyroyce Royon explores the intersection of the Latino and Asian cultures through ideas including the spirit of communal unity (bayanihan), the resilience of women, overcoming hardship, and the quest for home. Royon will be joined by Eduardo Vilaro, Artistic Director & CEO of Ballet Hispánico, for this screening and conversation.
Photo by Justin Chao.
---
A video screening and discussion series, Sorry I Missed Your Show highlights dance works from the recent past to explore their relationship to the dance canon and contemporary practice.
Come meet artists in the intimate Studio A as they tell stories and offer personal, in-depth analysis of the context and making of work. Bring your questions!
All SIMYS events are free and open to the public.
---
ACCESSIBILITY
The accessible entrance for this location is located at 280 Broadway. Please note that this is a shared entrance with the New York City Department of Buildings. To access the elevator, attendees may be asked to provide a valid photo ID and go through building security, including a metal detector.
Requests for reasonable accommodation or for access to the 280 Broadway entrance after 5:00 pm or on the weekend should be made three days in advance by contacting Elyse Desmond at 646.837.6809 (Voice only), or by e-mailing elyse@gibneydance.org.