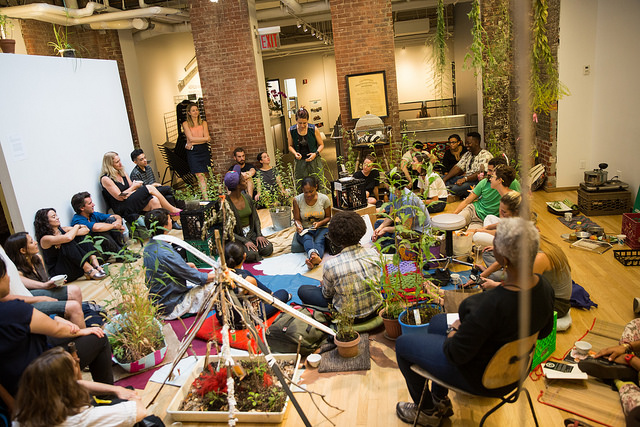 Cultivating An Anti-Racist Practice
for Artists & Cultural Workers
With Chelsea Gregory and Shamilia McBean
Wednesday, March 29 / 7:00 – 9:00 pm
Gibney Dance 280 Broadway
RSVP →
Part of The Fierce Urgency of Now Toolbox Workshop series.
This session will explore how an anti-racist approach can strengthen our work and expand our capacity to engage from a grounded, authentic and liberatory place. Our approach to the conversation will center growth, healing and accountability, and will draw upon resources from critical race theory, restorative justice, and The People's Institute for Survival and Beyond. As artists ourselves, we also integrate simple embodied practices for participants to drop into the wisdom of the body, which allows us to be transformed in a way that the tangle of the mind does not. This workshop will hold space for preliminary inquiry, and it is designed for participants to leave with a sense of next steps they can take to expand their capacity for anti-racist practice.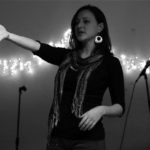 Chelsea Gregory is a community-engaged artist, cultural organizer and educator who consults with schools, arts organizations, non-profit organizations and institutions of higher education. She has organized around racial justice for over a decade and is an active member of Artists Co-creating Real Equity, an affinity group of The People's Institute for Survival and Beyond (www.pisab.org.) She has worked at the intersection of arts and racial justice for over 15 years, and her work is featured in Jlove Calderon's book "Occupying Privilege" as well as the Every 28 Hours Project's "10 Steps Towards Greater Cultural Competency." She is currently working on a project called "Bamboo in Bushwick" that examines the role of artists in the dynamics of gentrification, and another called "Reparations 365" that engages Brooklyn residents in creative conversations about what reparations could look like. For more information, please visit her website at www.chelseagregory.com.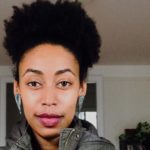 Shamilia McBean is an applied theatre practitioner, facilitator, herbalist & vocalist using her mediums to co-create liberatory community spaces. Inspired by familial and communal ancestors, she seeks to continue the legacy of healing, artistry and liberatory practice championed by her foreparents. She believes in art-making to inspire learning, spark movement, preserve culture and build community. In her applied theatre practice, she focuses on immersive, participatory engagement with stories of transition, transgression, healing, love and liberation in marginalized communities. She supports educators and community workers with drama to develop engaging, holistic methods of practice. Shamilia has shared work at University of Rwanda College of Education, Brooklyn Museum, Allied Media Conference, #BlackLivesMatter National Leadership Retreat, and the Movement for Black Lives National Convening. She sings with BRAATA Folk Singers, a Jamaican folk music ensemble, and is a leadership team member with Harriet's Apothecary, an intergenerational collective of Black, Indigenous, People of Color healers making free and sliding-scale seasonal community offerings. Shamilia holds an MA in Applied Theatre from CUNY. She is an alum of Urban Bush Women's Summer Leadership Institute(2014), received the National Association of Black Storytellers'Cowtail Switch Award (2015) & was a 2016 Laundromat Project Create Change Fellow. You can keep up with her projects at shamilia.com