The Joyce Master Class: NY Quadrille
Donna Uchizono Company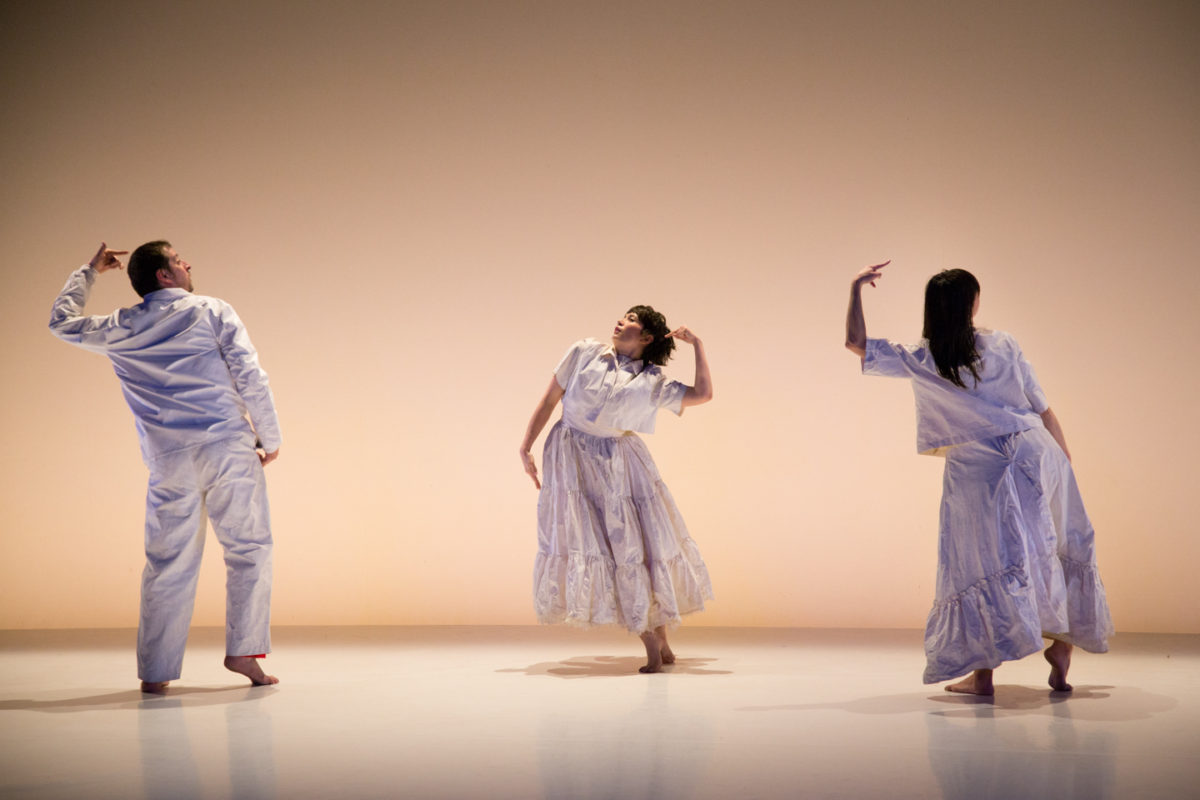 NY Quadrille: Donna Uchizono Company
FRIDAY, OCTOBER 12
10:00 AM – 12:00 PM
FEE: $20
Making Dances: Dance as your Question and Answer, will explore our relationship to dance as a viewer and a maker through observation, dialogue and making. Known for creating a new vocabulary with each work, choreographer Donna Uchizono delights in ways to develop material from a specific concept. "I am interested in offering opportunities for the dance maker to explore frameworks or structures derived from their own concepts, ideas or through the work itself. I believe that by doing so the dance maker can create methods from their own thought process and develop an awareness of the concerns that drive their own work and the work of others." Drawing from the company's new premiere as an example, Uchizono will share how choreographic structures were created specifically for the new work as we explore possible choreographic methods designed for the individual dance makers in the class. This new piece premieres at The Joyce Theater October 10-13, 2019.
Attend A.I.M. (9/30), John Jasperse Projects (10/4), and Donna Uchizono Company (10/12) and get all three classes for $50.
---
Hailed by Ms. Magazine's end of the century issue as "a choreographer making great leaps forward into the 21st century," Donna Uchizono is the Artistic Director of Donna Uchizono Company, a New York-based company established in 1990. Since her choreographic debut in 1990, Uchizono rapidly emerged from the "downtown scene" as a choreographer known for her spicy movement, wit and rich invention. Donna Uchizono Company has toured throughout the United States, Europe, South America, Australia and Asia and she has created work for notables Mikhail Baryshnikov, Pulitzer Prize Winning Playwright Paula Vogel, MacArthur Fellow David Hammons and neurologist/writer Oliver Sacks. Donna Uchizono is a 2016 United States Artist Fellow and a 2017 recipient of the inaugural Dance/NYC Dance Advancement Fund.
See Donna Uchizono Company at The Joyce Theater:  October 10–13 (Wed–Sat)
---
The Joyce Master Class Series is supported by a grant award from the National Endowment for the Arts, and made possible by the New York State Council on the Arts with the support of Governor Andrew Cuomo and the New York State Legislature. Special support has been provided by the May and Samuel Rudin Family Foundation, Inc. Community Connections is supported, in part, by public funds from the New York City Department of Cultural Affairs, in partnership with the City Council with special thanks to Council Speaker Corey Johnson.
Photo of Levi Gonzalez, Rebecca Serrell-Cyr, Hristoula Harakas by John Cyr.

---
ACCESSIBILITY
The accessible entrance for this location is located at 280 Broadway. Please note that this is a shared entrance with the New York City Department of Buildings. To access the elevator, attendees may be asked to provide a valid photo ID and go through building security, including a metal detector.
Requests for reasonable accommodation or for access to the 280 Broadway entrance after 5:00 pm or on the weekend should be made three days in advance by contacting Elyse Desmond at 646.837.6809 (Voice only), or by e-mailing elyse@gibneydance.org.