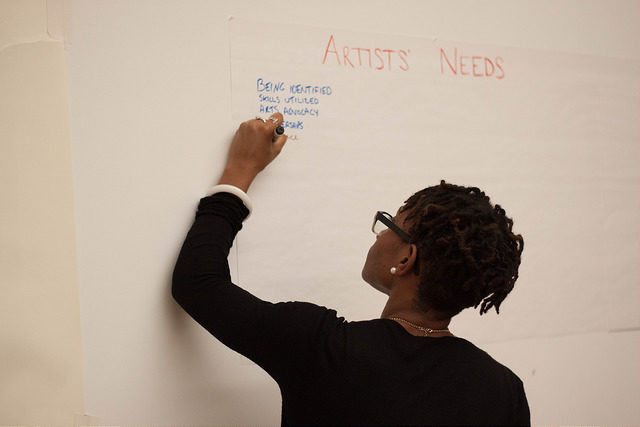 DANCERS' Economic Empowerment Program
The creative process tends to operate independently of time, and is often in conflict with life's other demands. Learn ways to monitor how you manage your time as you live your day-to-day life and pursue your creative goals.
Dancer's Economic Empowerment Program (DEEP) investigates the points in an artistic career where dancers most need support and provides opportunities for learning and skill-building through free sessions. Learn more.
Copyright Gina Gibney Dance Inc., photo by Scott Shaw. 
---
ACCESSIBILITY
The accessible entrance for this location is located at 280 Broadway. Please note that this is a shared entrance with the New York City Department of Buildings. To access the elevator, attendees may be asked to provide a valid photo ID and go through building security, including a metal detector.
Requests for reasonable accommodation or for access to the 280 Broadway entrance after 5:00 pm or on the weekend should be made three days in advance by contacting Elyse Desmond at 646.837.6809 (Voice only), or by e-mailing elyse@gibneydance.org.