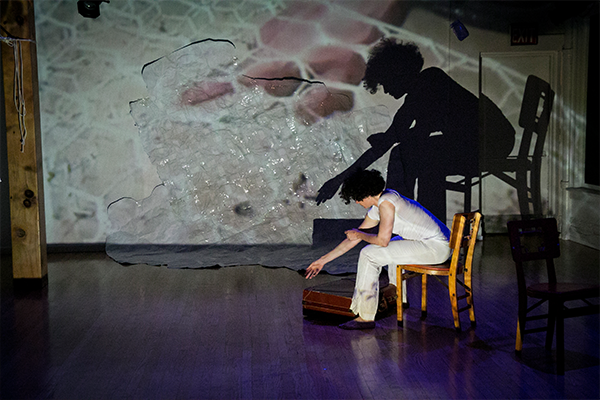 we (been) here: collective workshop offering for Black artists
Hosted by The Skeleton Architecture
Saturday, February 11
The Skeleton Architecture is a vessel of Black womyn and gender nonconforming artists rooted in the rigor and power of the collective in practice. We create, organize, advocate, gather, curate, perform, play, challenge, and teach through the deep of our ancestral knowledges toward the liberated future of our worlds.
we (been) here is a communing of members of The Skeleton Architecture to explore embodied archive, communal selfhood, and the divine everyday. Inspired by Dr. Kariamu Welsh Asante's description of Africanist memory as "a conscious and subconscious calling upon the ancestors, gods, mind to permit the flow of energy," we will move, sit, talk, write, draw, conjure and vision, through both private and public practices. Presented in partnership with EYA Projects, Angela's Pulse/Dancing While Black and Gibney Dance.
These workshops are offered as a safer space for Black bodies to collect and center ourselves in particular solidarity.
Roots and Relativity: 10:30 – 11:45 am
Facilitated by Maria Bauman and Samantha Speis
we free/with you: 1:00 – 2:15 pm
Facilitated by Marguerite Hemmings and Angie Pittman
Epic Memory Lab: 2:30 – 4:00 pm
Facilitated by Nia Love, in collaboration with TSA members
---
WORKSHOP FACILITATORS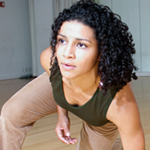 Maria Bauman founded MBDance in 2007, creating duets and small group dances from a sense of physical and emotional power, a desire for equity, and a fascination with intimate relationships. In New York, Bauman's work has been showcased at Harlem Stage, 92nd Street Y Harkness Dance Center, Dixon Place, the Kumble Theater, SummerStage NYC, the Bronx Academy of Arts and Dance (BAAD!), WOW Café Theater, BRICstudios, St. Mark's Danspace, and DTW (now NY Live Arts); Bauman and MBDance have shared work across the U.S. and in Singapore. Maria Bauman is also co-founder of ACRE (Artists Co-creating Real Equity) a grassroots community organizing group dedicated to ensuring racial equity within the performing arts. Currently, Bauman is creating a new quartet entitled dying and dying and dying, a performance-ritual supposing death as the opposite of capitalism and giving rest its rightful place of importance. www.vimeo.com/mbdance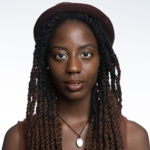 Marguerite Hemmings is Jamaican-born, raised in New Jersey, and has been living in NYC for the past 10 years. She graduated from Columbia University in Education and Urban Studies. As a dancer, Marguerite specializes in street styles, social dances, hip hop, and dancehall. She currently teaches Experimental Dancehall, a class that looks at the power of African diasporan social dance through a lens of dancehall/reggae culture and music. Marguerite's choreographic work centers around liberation. She has received grants from the Jerome Foundation, Brooklyn Arts Council, Gibney, Dancing While Black, and University Settlement to further her work as an artist/organizer. As for her latest projects, she has been working on a multimedia endeavor called we free that explores the millennial generation's take on liberation. The first installment of we free was shown at Gibney Dance's Double Plus Series, curated by Jawole Willa Jo Zollar. Since, iterations of we free have been shown at Brooklyn Museum, BRIC Arts Media, and MoCada.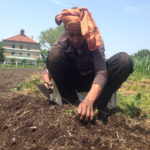 Nia Love is an artist, activist, choreographer, educator, installation artist, mother/ grandmother, and co-founder with of LOVE|FORTÉ the collective. Love apprenticed with Havana's world renowned Ballet Nacional de Cuba in 1978. Fulbright Fellow awardee 2001-03. Two time recipient of BAX AIR 2011-12 and 2013-14, two time recipient of Suitcase Fund Award/ Africa and Middle East Cultural partnership 2013-14, recipient of the 2014-15 CUNY Dance Initiative and presently MR Artist-in- Residence 2016-17. Nia Love has worked and studied Butoh since 1986 and had the ultimate privilege of studying, working and dancing with the celebrated Japanese Butoh master, Min Tanaka. Her work has been presented at NOLA Cultural Arts Center, Bates Dance Festival,Snug Harbor-PASS, Harlem Stage, Judson Church, and Nafasi Art Space- Tanzania. Currently the Air artist Advisor for BAX, and asst. professor at Queens College and Hunter College.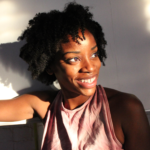 Angie Pittman is a dance artist, educator, and choreographer. Angie has most recently performed her solo work at The BlakTinX Performance Series at BAAD!, Movement Research at Judson Church, Triskelion Arts, and STooPS. She holds a MFA in Dance and Choreography from the University of Illinois at Urbana-Champaign with a graduate minor in African American Studies and a BA in Dance from Old Dominion University. She was a 2015 DanceWEB scholar for Impulstanz Dance Festival in Vienna and is a current 2016 Artist-in-Residence with Movement Research. Angie's work resides in a space that investigates how her body moves through ballad, groove, sparkle, spirit, spirituals, ancestry, vulnerability, and power.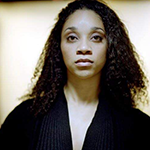 Samantha Speis is currently a performer and the Associate Artistic Director of the internationally acclaimed dance company, Urban Bush Women. She has performed her solo work throughout the U.S. and Senegal. In December 2015, Speis and Jawole Willa Jo Zollar collaborated on Walking with Trane' which made its New York premiere at BAM Next Wave.