Gibney Company Announces June 2022 Season at New York Live Arts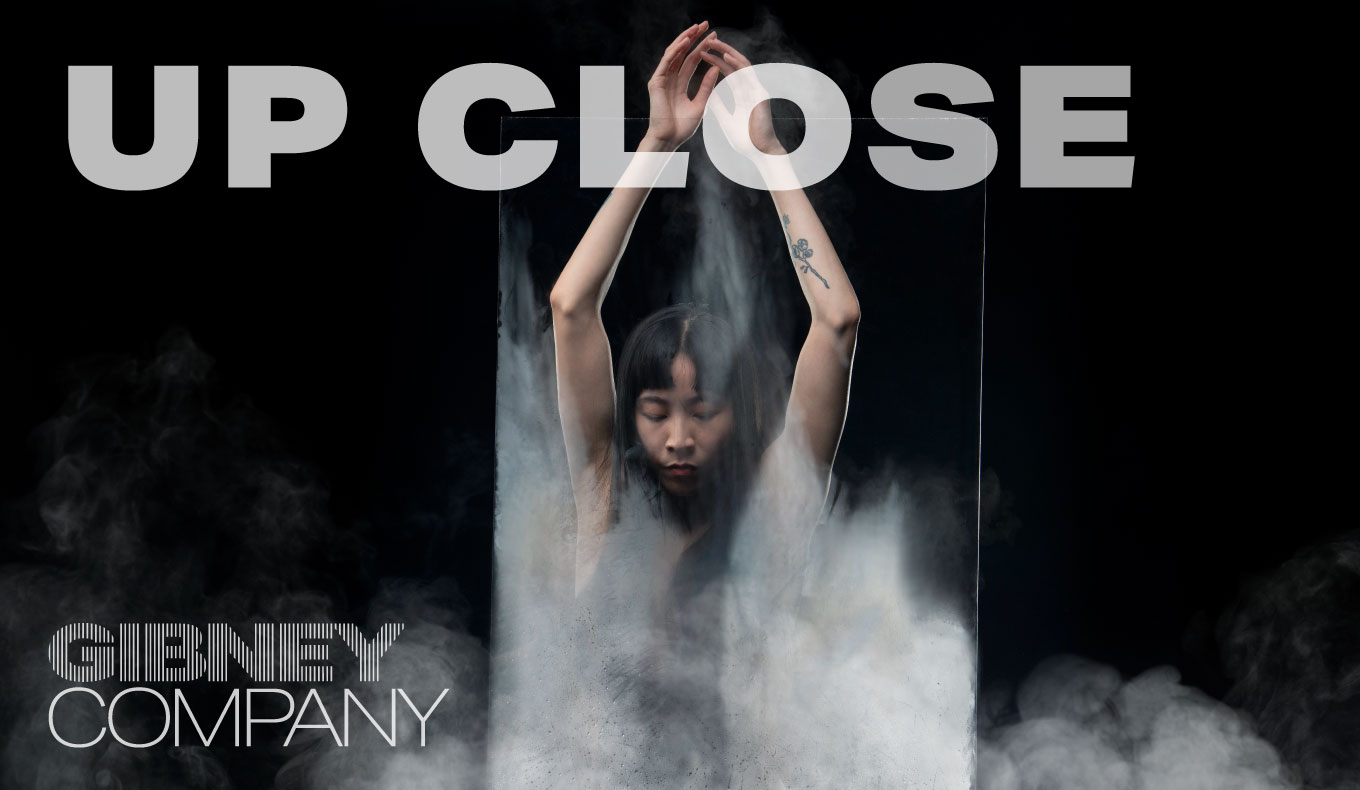 FEATURING THREE WORLD PREMIERES BY RENA BUTLER, GUSTAVO RAMÍREZ SANSANO, AND YIN YUE
JUNE 14-18, 2022 | NEW YORK LIVE ARTS
Gibney Company announces its summer 2022 season in New York City with a program of three world premieres by internationally recognized choreographers Rena Butler, Gustavo Ramírez Sansano, and Yin Yue at New York Live Arts, June 14 through 18. The five-night run, titled Up Close, will present a range of contemporary choreographic styles and compositions.
Works on the program reflect a range of contemporary choreographic styles and explore present-day concerns around reconfiguring and maintaining identity, while navigating personal and shared spaces. Join us to get an intimate look at Gibney Company's newest commissions and don't miss a special post-performance gathering with the Company on opening night!
Led by Gibney Founder, Artistic Director, and CEO Gina Gibney and Gibney Company Director Gilbert T Small II, Gibney Company is a creation-based repertory company that commissions work from internationally renowned and emerging choreographers committed to exploring connections between the rigorous physicality of contemporary dance and responsive, humanistic storytelling.
Up Close, which will become a regular Gibney Company performance series presented in New York City, will feature Gibney Company Artistic Associates, Alexander Anderson, Rena Butler (Choreographic Associate), Alicia Delgadillo, Zui Gomez, Jesse Obremski, Kevin Pajarillaga, Marla Phelan, Jie-Hung Connie Shiau, Jacob Thoman, and Jake Tribus.
ABOUT THE PROGRAM
Gustavo Ramírez Sansano: To the End of Love
Gustavo Ramírez Sansano's To the End of Love explores how technology has changed the pursuit of romance. Fewer young people meet casually, as social networks have become a filter to get to know others. However, love, and moreover desire, need physical contact. What happens when we look into the eyes of another human being and touch their skin? Will human contact prevail? Or will we end up preferring to worship an image on the screen? Set Design by Luis Crespo Portero and Costume Design by Mark Eric x Caitlin Taylor.
Yin Yue: A Measurable Existence
Our existence is often measured, remembered, shared and felt by our interactions with space, time and each other. In A Measurable Existence, Yin Yue delves into how we discover aspects of ourselves by discovering others. The moment we realize our journeys parallel, intersect, repel or collide with others' experiences, we begin a new understanding of our own existence that may frighten, challenge and, at the same time, sustain us. A Measurable Existence is set to a score by Rutger Zuydervelt, lighting design by Asami Morita, and costume designed by Christine Darch.
Rena Butler: Re | Build | Construct (Part I)
Loosely referencing the "Allegory of the Cave" from Book 7 of Plato's Republic, Rena Butler's Re | Build | Construct (Part I) examines how our realities are shaped by personal and shared environments. When our surroundings shift, our perspective, and reality, may change. The piece grapples with the effects of changing environments by evaluating the continuous reconfiguration of one's sense of self in both individual and collective spaces. The work includes an original set and lighting by designer Tsubasa Kamei, an original score by Darryl J. Hoffman, and costumes by fashion designer Hogan McLaughlin.
Photo by Nir Arieli with styling by Sueann Leung. Dancer: Gibney Company Artistic Associate Jie-Hung Connie Shiau.
Gibney Company is grateful for leadership support from Andrew A. Davis, a trustee of the Shelby Cullom Davis Charitable Fund.