Gibney Company Welcomes Six New Dancers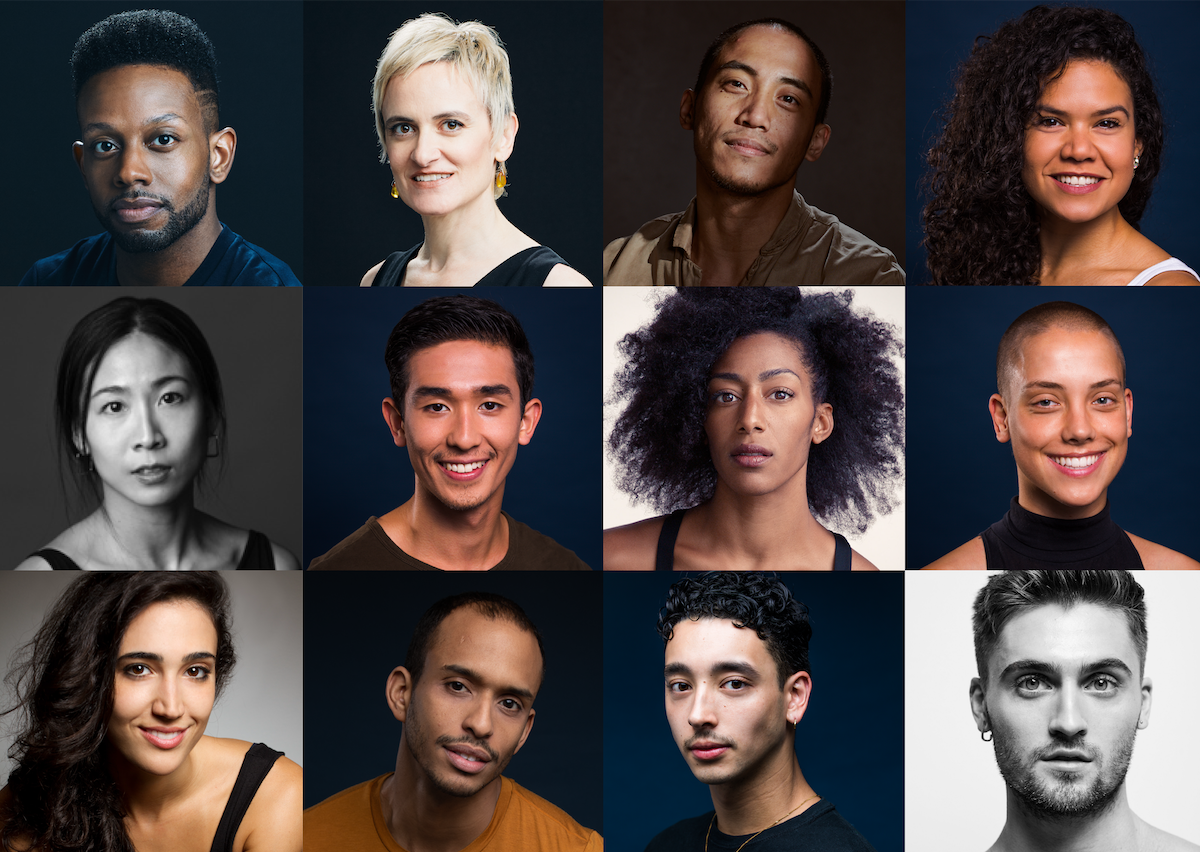 New Company Members Launch Advocacy Fellowship Projects Addressing Needs of the Dance Field and the Community at Large

Gibney Company, the resident company of Gibney, the New York City-based dance and social justice organization, welcomes six new Company members, known as Artistic Associates. In these roles, they will advance the Company's artistry through performance and deepen its community engagement through advocacy for issues in the dance field and the community at large, such as diversity and equity, mental health, and economic empowerment.
The new members are: Alexander Anderson, who joins Gibney from Nederlands Dans Theater; Rena Butler, formerly of Hubbard Street Dance Chicago; Kevin Pajarillaga, most recently a member of Portland's NW Dance Project; Marla Phelan, whose NYC performance career spans Sleep No More to Fiddler on the Roof on Broadway; Jie-Hung Connie Shiau, formerly of Hubbard Street Dance Chicago; and Jake Tribus, who recently graduated with a BFA in Dance from the University of Southern California's Glorya Kaufman School of Dance. They join current Gibney Company Artistic Associates Zui Gomez, Jesse Obremski, Jacob Thoman and Leal Zielińska.
Established in 1991 and based in lower Manhattan, Gibney Company is led by Artistic Director Gina Gibney with Directors Nigel Campbell and Amy Miller.

Last January, the Gibney organization announced a major gift from Andrew A. Davis, a Trustee of the Shelby Cullom Davis Charitable Fund, for the transformation of Gibney Company, including increasing the size of the Company. In the year ahead, Gibney Company also plans to commission new works from a variety of choreographers in anticipation of its debut season at The Joyce Theater in November 2021.
Gina Gibney, Founder, Artistic Director & CEO of Gibney, said, "Last winter, we could not have foreseen the impact of the COVID-19 pandemic on our organization, and our field. We are grateful to be able to carry through on our plans to welcome these new members to Gibney Company, knowing that their artistic and advocacy contributions will augment and enhance our work together as we continue to navigate this uncertain environment. At every level of the Gibney organization, we are committed to taking steps forward to help rebuild and strengthen the dance community in New York City and beyond, and we look forward to returning to the stage and welcoming back audiences when it is safe to do so."
"We are thrilled to welcome Alex, Rena, Kevin, Marla, Connie, and Jake to Gibney Company," said Company Directors Nigel Campbell and Amy Miller. "Each brings not only their unique artistic gifts and lived experiences, but also a commitment to expand their creative energies toward a 'fierceness of service' within the dance community and beyond. Joining the returning Artistic Associates, this diverse collective is unified by a shared focus on generosity, both in and out of the studio. The new Gibney Company desires to generate, respond to, and navigate the now, while co-creating the future."

Gibney Centers remain closed, and Gibney Company has cancelled all performances through December 2020. Plans for 2021 will be announced at a later date.

Gibney Company's expansion and reinvention has been made possible by generous lead support from Andrew A. Davis, a Trustee of the Shelby Cullom Davis Charitable Fund.
Top Images (in order from left to right, top to bottom): Nigel Campbell and Amy Miller by Stephanie Diani; Kevin Pajarillaga by Jason Hill; Zui Gomez by Scott Shaw; Jie-hung Connie Shiau photo courtesy of the artist;Jesse Obremski by Scott Shaw; Rena Butler by Lindsay Linton; Leal Zielińska by Scott Shaw; Marla Phelan photo courtesy of the artist; Alexander Anderson by Scott Shaw; Jacob Thoman by Scott Shaw; Jake Tribus photo courtesy of the artist.