Imagining Digital Season 2022-2023
Gibney's Imagining Digital program–directed and curated by Eva Yaa Asantewaa and managed by Monica Nyenkan, Gibney Center Special Projects Manager–features a variety of virtual programs presented over Zoom in the Spring 2023 season. Imagining Digital provides an expansive, inspiring resource of vital ideas and perspectives for Gibney's community of artists and the general public.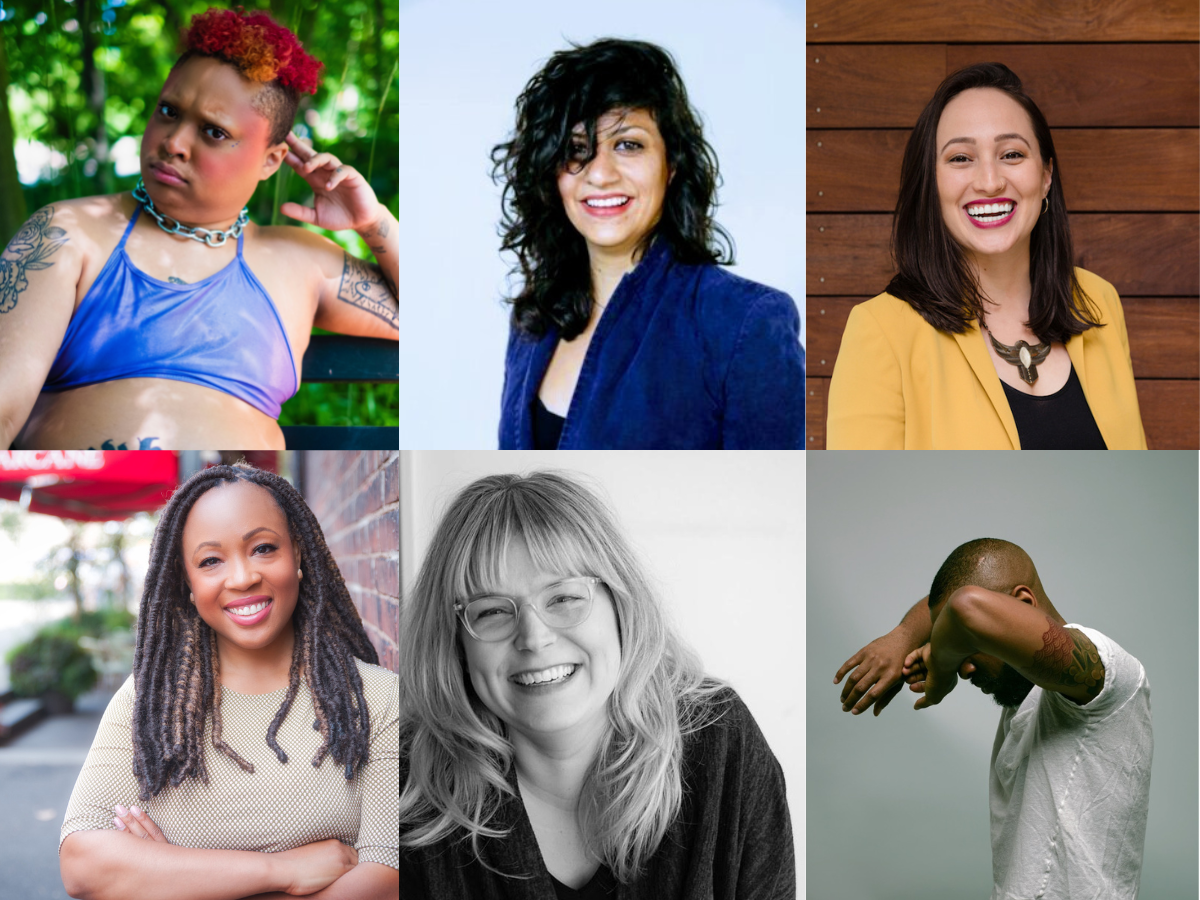 EXPLORE THE SEASON
Designed to acquaint Gibney's community of artists and audiences with the most provocative, influential, and inspiring minds at work in the arts, humanities and activism, Gibney's Imagining Digital spring season kicks off with a Deeper Lecture by Palestinian dancer and choreographer Sahar Damoni (January 17).
Deeper Duets feature unique pairings engaged in lively and sometimes provocative conversations about artistic life, artistic practice and the urgent social concerns that drive creative expression. The series includes authors and artists Daniel Alexander Jones and jaamil olawale kosoko (January 18), nonprofit leader and arts advocate Alejandra Duque Cifuentes joined by cultural researcher and strategist Carrie Blake (January 31), dancer and choreographer Jean Butler with author and theatre professor Patrick Lonergan (February 1), and Kyle Abraham and Sydnie Liggett-Dennis of A.I.M. by Kyle Abraham (March 29).
The series culminates with two live WORD! performances that showcase the art of the spoken word and more: JJJJJerome Ellis (May 2) who will read new poetry; and x (May 24) who will use original soundscapes and lyrics to give a mini overview of their adulthood angst.
Photos from left to right, top to bottom: x by Friday Anderson; Sahar Damoni by Tamar Lamm; Alejandra Duque Cifuentes by Jo Chiang; Sydnie Liggett-Dennis by Joel Cadet; Carrie Blake by Laura Watilo Blake; Kyle Abraham by Tatiana Wills.