Imagining
A Gibney Journal
Issue 9
Letter from the editor
Writing to you, dear March readers, from the second week of January 2022 is kind of like writing to you from the next day after a pretty snowstorm in downtown Manhattan. Know what I mean? Wrong season for this additional imagery but, let's just say, the bloom is already off the New Year's rose. And what's with these 2020s, eh? Are we always going to have it this rough?
But today, I got word of two appointments in the dance field that are really upbeat! At the time of this writing, former Gibney colleague and much-missed Regine Pieters has been announced as Programs Manager for Center for Performance Research (CPR). And Urban Bush Women has named choreographer Paloma McGregor—a former UBW dancer and extraordinary community leader—as the new Associate Director of its annual Summer Leadership Institute. Congratulations to my friends, Regine and Paloma! Gotta say, these two Caribbean-born sisters have always lifted my heart, and we surely need more good news like this in the world of dance.
Today, I want to write about the power of conversation, particularly as we continue to make our way through crisis. In late December, a longtime friend left a voicemail message wishing me Happy Kwanzaa. I retrieved her message late at night and got back to her the next day. It was nice to talk about what we're each doing to survive these times, but I was taken aback to hear that she—a Black woman with diabetes—was wary of getting vaccinated for COVID-19
The world had just heard about the Omicron variant and, with that thought fresh in my mind, I went to work. I pulled out two years of information that I didn't even realize I fully comprehended. I launched into a mini-tutorial with pauses for laughter and her periodic cries of "I'm so glad I called you!" and mine of "I'm so glad you called me, too!"
Readers, when this fact-filled laugh-fest was finally over, I had bagged my quarry. She decided to get the vaccine!
When we hung up, I thought about the spontaneity of what had happened—perceiving a problem and quickly seeing an opening for a solution, trusting the moment and trusting myself, and calling upon the power of connection—two queer women of color. I realized she had probably never shared her confusion, doubts, and fears with anyone with whom she felt she had enough in common. And it's very possible that's the real reason she called. Happy Kwanzaa, indeed!
I'm writing about this now, because I know there are many conversations out there that need having about all sorts of things, and some have your name on them—just like this one had mine. Someone needs what you know. When the time is right, they will come to you, and I believe you will be ready.
I also want to suggest that Imagining can provide great conversation prompts. Our writers share so much that you can share with others and then sit down (or Zoom up) with them to take the discussion further. It's exciting to know that what we offer here can have ongoing life out in the world.
Please don't keep this to yourself. Enjoy, share, discuss!
Thanks for reading!
Eva Yaa Asantewaa
Editorial Director, Imagining: A Gibney Journal
Imagining Digital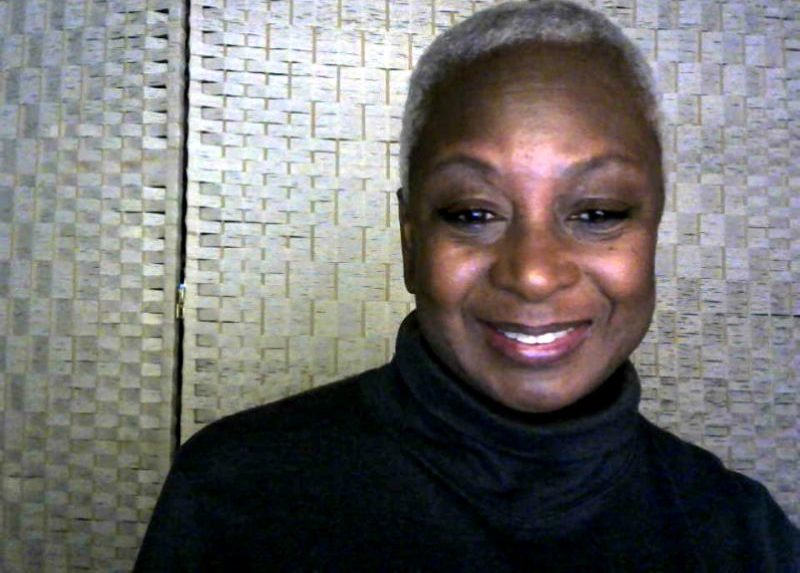 DISCLAIMER: Opinions expressed in Imagining: A Gibney Journal are the writers' own and do not necessarily reflect the views, strategies or opinions of Gibney.