Imagining
A Gibney Journal
Issue 11
Letter from the editor
We begin with words from the late American fiction and nature writer Barry Lopez, author of Arctic Dreams and Of Wolves and Men:
During certain periods of uninterrupted vigilance at the edge of the sea, I've also had the sense that there is some other way to understand the ethical erosion that engenders our disaffections with modern life–the tendency of ruling bodies, for example, to be lenient with entrenched corruption; the embrace of extrajudicial murder as a legitimate tool of state; the entitlement attitudes of those in power; the compulsion of religious fanatics to urge other humans to embrace the fanatics' heaven. The pervasiveness of these ethical breaches encourages despair and engenders a kind of social entropy; and their widespread occurrence suggests that these problems are intractable.
I can't say what this other way of looking at these situations is, how a huge domed space like the daylit ocean, a space almost entirely free of objects and offering a different sense of time passing, might provide a perspective to make banal human failure seem less enduring, less threatening, but taking in this view, I always sense that more room for us to maneuver exists. That what halts us is simply a failure of imagination. — from Horizon (2019)
Created during the early months of the COVID-19 pandemic, Imagining: A Gibney Journal has always been a champion of imagination, opening daylit space for writers to stretch out and dream. Or step up and confront "the ethical erosion" within our modern systems and institutions that disrespect, exploit, and silence us. There's more work than ever to do.
With a new assembly of writers for Imagining's third year, we attempt to further broaden your awareness of diverse experiences and views. At a time of societal retraction—the reduction of what it means to be acceptably American reduced to white supremacist ideals—we affirm the wide spectrum of being and identity and make more room for all of us to safely and creatively maneuver.
Writing has always played a role in social change. It's no coincidence that we repeatedly lean on heroic writers, past and present—Audre Lorde, James Baldwin, Toni Morrison, for me, first come to mind—for strength and example as we face flare-ups of racism, misogyny, queerphobia, xenophobia and other forms of desperate backlash from systems and people threatened not only by a changing world but by reality itself.
Mainstream newsrooms still appear fascinated by the monsters they have created as they once were by Donald Trump. These monsters make for colorful—and lucrative—stories. They complicate what some journalists and pundits consider to be simplistic, boring analyses of social conditions and policies. Why not give them a platform? They purport to represent the desires of sectors of the populace we're told we should labor to understand if we ever hope to bring the nation together. Increasingly, retrograde, even deceptive and ultimately toxic ideas are handed major outlets for expression while progressive ideas are downplayed as unrealistic, naive, divisive when not just downright uninteresting.
In "An Era of Emergencies is Upon Us and We Cannot Look Away," an essay included in the posthumous collection, Embrace Fearlessly the Burning World, Lopez identifies the role of the artist as a sounder of alarms:
At the heart of the lifework of many artists I have known is a simple but profound statement: "I object." I have studied what we have done to the planet and I object. I object to the exploitation of, and the lack of respect for, human laborers. I object to the frantic commercialization of the many realms of daily life, I object to the desecration of what is beautiful, to the celebration of what is venal, and to the ethical obtuseness of the king's adoring enablers. I object to society's complacency.
In the late June days before I began to receive writers' materials to prepare for this edition of Imagining, I and so many others reeled from yet another rightwing attack on reality. As I wrote elsewhere,
The majority of Americans support the right of all pregnant people to have legal access to abortion. This Supreme Court overturning of Roe v. Wade feels like a disaster to us now, but we have the power this year to turn it into a resounding disaster for the Republican Party. Let's band together and get it done.
Many words have been published on and since June 24 about the court's action (and, indeed, there have been more actions taken and more actions threatened). Rather than add more of my reactions here, I choose to end with a list of articles, organizations, and a podcast episode with facts, brilliant ideas, and resources I have found useful as we continue our fight for justice in America.
Yes, the news this spring and summer has been terrifying, and it's tempting to turn away in disgust and discouragement. But I urge you to arm yourself, your communities, and especially your young people with accurate knowledge, tools, and survival skills for the future we must create.
Mad About Roe? Here's What to Do Now
by Robin Marty, The New York Times
https://nyti.ms/3aCW9r6
Roe's Death Will Change American Democracy
by Mary Zeigler, The New York Times
https://nyti.ms/3uJrP4I
No, Justice Alito, Reproductive Justice Is in the Constitution
by Michele Goodwin, The New York Times
https://nyti.ms/3ICo1bp
The Dobbs Decision Isn't Just About Abortion. It's About Power
The Ezra Klein Show podcast with guest legal journalist Dahlia Lithwick, The New York Times
https://nyti.ms/3P9u61A
Roe vs Wade, and a wake-up call to progressive funders everywhere
by Vu, Nonprofit AF
https://bit.ly/3AMBNpP
Disabled and Pro-Choice Coalition Letter to Congress
https://bit.ly/3PsJpSO
Read the Supreme Court dissenting opinion on Roe v. Wade
by Justice Stephen Breyer
https://politi.co/3AMDlQI
Repro Legal Defense Fund
https://bit.ly/3P9aNW0
if/when/how
https://bit.ly/3IyL4ni
Eva Yaa Asantewaa
Founding Editorial Director, Imagining: A Gibney Journal
Imagining Digital
---
THANK YOU!
As we launch our third publishing year of Imagining: A Gibney Journal, we are enormously grateful for the contributions of the following writers and conversants who made our second year (September 2021 through May 2022) a wonderful success:
Ainesh Madan
Anh Vo
Anita Gonzalez
Benjamin Akio Kimitch (with Jeffrey Gan)
Christopher Unpezverde Núñez
Eva Yaa Asantewaa
Francine Ott
Hunt Parr
Jesse Obremski
Joy-Marie Thompson
Lea E. Marshall
Liz Lerman
Lorena Jaramillo
Mariana Valencia
Monica Nyenkan
Nehemoyia Young
Noa Rui-Piin Weiss (with Hollis Bartlett and Nattie Trogdon)
Ramona Candy
Sarah Cecilia Bukowski
Sasha Van't Hul
Winston Dynamite Brown
Xandra Nur Clark and Mashuq Mustaq Deen
zavé martohardjono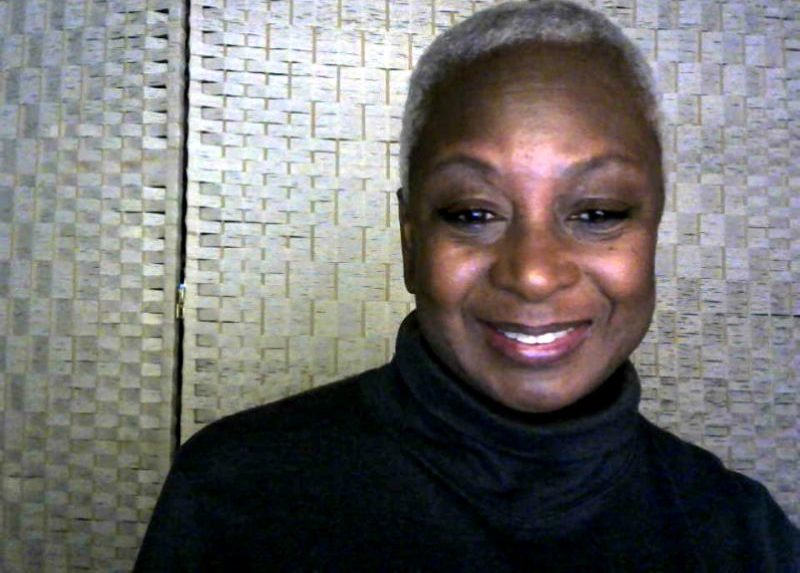 DISCLAIMER: Opinions expressed in Imagining: A Gibney Journal are the writers' own and do not necessarily reflect the views, strategies or opinions of Gibney.