Cracks of Light
Lexie Bean, Kimberleigh Costanzo & Sanctuary for Families Mentors
October 19 – 21 at 8:00 pm & October 21 at 5:00 pm
Studio A at Gibney Dance 280 Broadway
Co-Presented by
Sanctuary for Families

Cracks of Light, part of Gibney Dance's observance of Domestic Violence Awareness Month, bears witness to survivors of intimate partner and gender-based violence in a series of performance works created during the journey from struggle to survival. Bringing forward stories once held in silence, the series gives voice to the power of art and community. Cracks of Light provides an opportunity for reflection, connects with our community of advocates, and looks ahead to our future.
This year Cracks of Light presents a new work by Kimberleigh Costanzo, 2016 Gibney Dance Work Up artist and Cracks of Light choreographer, titled dissecting a baby bird; excerpts from an upcoming anthology of letters from trans and non-binary survivors directed to their body parts by Lexie Bean and other writers; and a piece created by Amy Miller with a group of survivors from the Sanctuary for Families Mentors program, utilizing the Mentors' stories of rebuilding their lives as a way to raise awareness of intimate partner violence.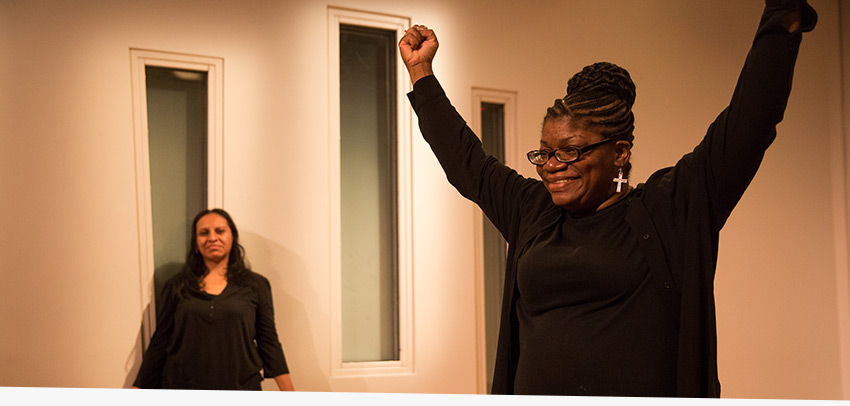 Kimberleigh Costanzo: dissecting a baby bird
What does it feel like to cry in front of a stranger? What does it feel like to do it every week? dissecting a baby bird is about one person sitting on a couch in an office in a world full of couches and offices and people who've been hurt; a little bird cut open. A solo work with a cast of many, the piece abstracts a specific trauma and wonders what moving to heal might look like.
Sanctuary for Families Mentors
Gibney Dance's longtime partner organization Sanctuary for Families offers a piece by survivors who have emerged as advocates for social change, created in collaboration with Gibney Dance Company Senior Director Amy Miller.
Lexie Bean: enough / enough
Know / Want / Out / Love / Body / Time / Up / Feel / Never. These are the most-used words in an anthology of letters trans survivors of domestic violence and sexual assault have written to their body parts. Born out of asking the letter-writers, "how do you want your pieces to fill a room?", this performance holds space for those of us who seek safety in our bodies, homes, public spaces, and other impossible-seeming places. It is the coming together of those of us who have been fragmented, those of us finding power in re-shaping our bodies and families, and creating new definitions of what wholeness means.

---
Domestic Violence Awareness Month 2017
Domestic Violence Awareness Month is an internationally recognized time to spread knowledge about the issue of domestic violence and support survivors on their journeys towards healthier futures.
Gibney Dance will offer a series of events this October to raise awareness of this important issue, support survivors, and encourage the dance community to take a stand against violence.
Special thanks to New York Health & Racquet Club, the Lead Sponsor of Gibney Dance's 2017 Domestic Violence Awareness Month Activities.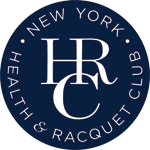 DATES & TIMES
Oct. 19 - 21
8pm

Oct. 21
5pm
Photos by Julieta Cervantes and Scott Shaw; Illustration by Rosalie Eck.