Invocation Proclamation Manifesto
Angie Pittman, Kristopher K.Q. Pourzal & Ashley R.T. Yergens
October 5 – 7 at 8:00 pm
October 7 at 5:00 pm
Studio A at Gibney Dance 280 Broadway

Taking over Agnes Varis Performing Arts Center's intimate ground floor performance space, Invocation Proclamation Manifesto is a series of mixed bill programs featuring short works from choreographers and performance-makers wrestling with the urgency of being a body at risk in 45's America.
Invoking ancestors and legacies, past and present, together we proclaim our values and herstories. When daily life is no longer recognizable, we manifest our authentic selves and seek to create the world we deserve. We can feel it bubbling up. It comes with urgency and can't be contained. We wrestle with it till we can shake it out and make it sing. We push on, screaming, to wake the world up. The time is nigh and the volume is turnt. We are the change if we can conceive it. We are the way if we can believe it.
Invocation Proclamation Manifesto presents Elena Rose Light, Angie Pittman, Kristopher K.Q. Pourzal, Jess Pretty, Kenya (Robinson), Alexandra Tatarsky, Eli Tamondong, Miriam Gabriel/Carlo Antonio Villanueva, and Ashley R.T. Yergens as they tear down the present and build trajectories of futurity in a fully installed environment by visual artist and designer Diego Montoya. Details below.
Angie Pittman: VazLean
VazLean lives in the break between pleasantry and unpleasantness and dances in the tension between definitiveness and uncapturability.
Angie Pittman is a dance artist, dance maker, and dance educator. Angie has had the pleasure of dancing in work by Ralph Lemon, Tere O'Connor, Jennifer Monson, Kyli Kleven, Tess Dworman, Antonio Ramos, Jasmine Hearn, and others. Angie has performed her dances at BAAD!, Movement Research at Judson Church, Triskelion Arts, STooPS, The Domestic Performance Agency, The KnockDown Center, The Invisible Dog, and Danspace Project. She was a 2015 DanceWEB scholar for Impulstanz Dance Festival in Vienna, Austria and is a 2016 Artist-in-Residence with Movement Research. Angie's work resides in a space that investigates how her body moves through ballad, groove, sparkle, spirit, spirituals, ancestry, vulnerability, and power.
Kristopher K.Q. Pourzal: suddenly it hit me i've never seen you run, and
I'm thinking about doom. I don't want to be thinking about doom, but with each day under 45 comes a new opportunity to feel unhinged. I don't want to invoke doom, I don't want to proclaim doom, I don't want to manifest(o) doom. I'm wondering: Is doom, in fact, generative? (perhaps) Does doom feed the voracious appetite of capital? (yes) Can I temper (my sense of) doom? (yes) Should I temper doom? (i don't know) Are these queer, biracial/white-passing-but-ethnically-ambiguous questions? (what)
Kristopher Kareem Quarles Pourzal is a Brooklyn-based performer and performance-maker. He was born and raised outside Washington, DC. He is a 2016-2018 Movement Research Artist in Residence.
Ashley R.T. Yergens: The New Miracle Meat by Hormel (Last Updated: 06/15/17)
Congratulations, you won! This is not a joke. This is a performance. You are the 100.0000th visitor of the day. Claim your winnings? Just click here and answer these simple questions about my meat product. Thank you for playing! For more chances to win, follow @sameoldmeme on Instagram.
Ashley R.T. Yergens is a byproduct of growing up on tater tots and WWE SmackDown. He's a 2016 boo-koo artist-in-residence at Gibney Dance, and a 2016-17 Fresh Tracks Artist at New York Live Arts. Please text your favorite emoji combination to him at (507)412-1381.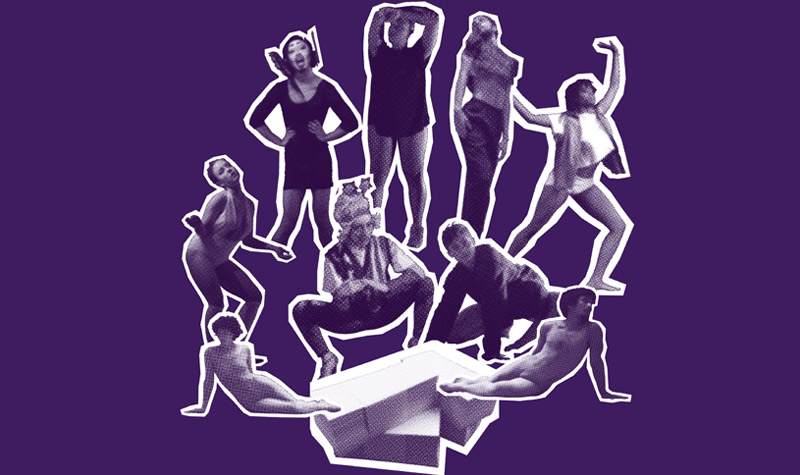 Series Calendar
Elena Rose Light, Jess Pretty & Miriam Gabriel/Carlo Antonio Villanueva
September 21 – 23 at 8:00 pm
Studio A at Gibney Dance 280 Broadway

Kenya (Robinson), Alexandra Tatarsky & Eli Tamondong
September 28 – 30 at 8:00 pm
Studio A at Gibney Dance 280 Broadway

Angie Pittman, Kristopher K.Q. Pourzal & Ashley R.T. Yergens
October 5 – 7 at 8:00 pm
October 7 at 5:00 pm
Studio A at Gibney Dance 280 Broadway

DATES & TIMES
Oct. 5 - 7
8pm

Oct. 7
5pm
Photos: Elena Rose Light by Scott Shaw; Angie Pittman by Jessie Young; Kristopher K.Q. Pourzal by David Gonsier; Alexandra Tatarsky by Lydia Kincaid; Carlo Antonio Villanueva by David Gonsier; Ashley R.T. Yergens by Lia Clay; Jess Pretty by Scott Shaw; Eli Tamondong by Chelsea Robin Lee, and Kenya (Robinson) images courtesy of the artist.