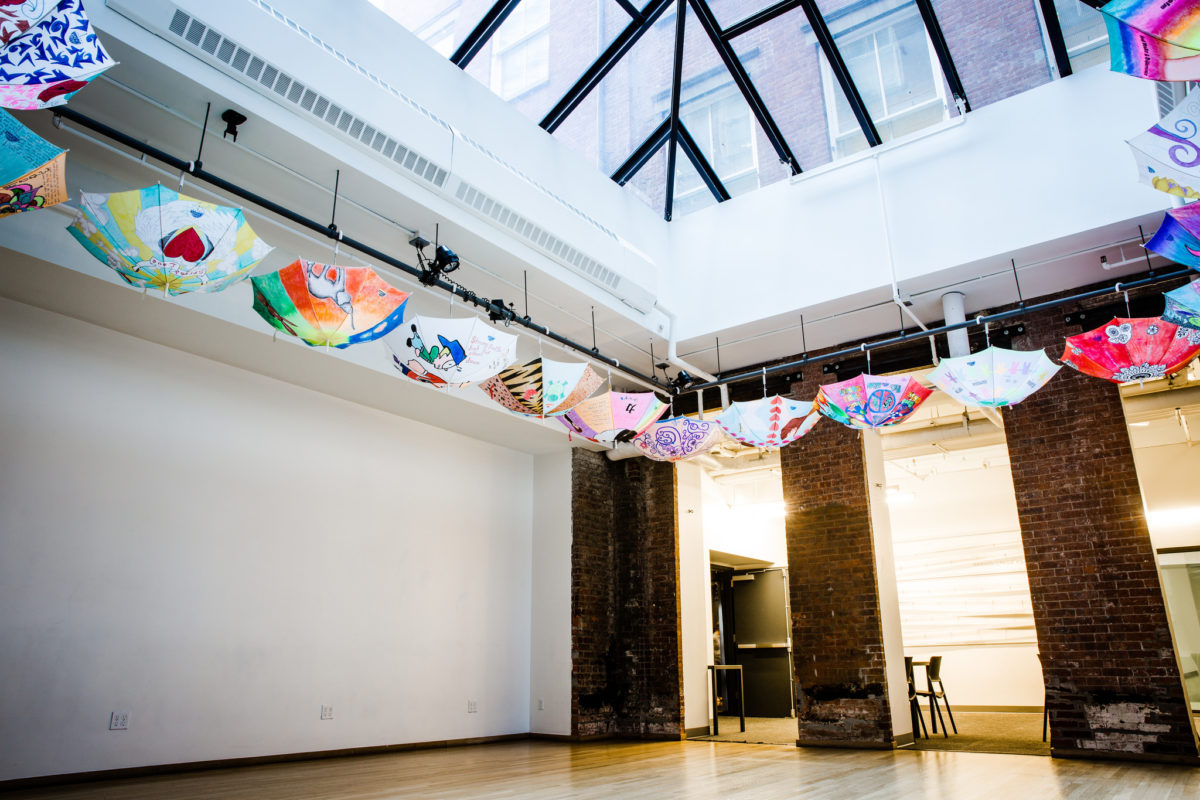 Gibney's white-walled exhibition space creates a rare opportunity to reframe the dialogue between the fields of visual arts and dance. Located in the atrium of our performing arts center, it allows audiences and viewers to look at visual art from a performing arts standpoint.
Past exhibitions have ranged from explorations of personal and social identity to investigations of a particular form, and the gallery is continuously posing the question: what does it mean to present visual art work in a dance context?
All exhibitions are free and open to the public.