Kane School Pilates Program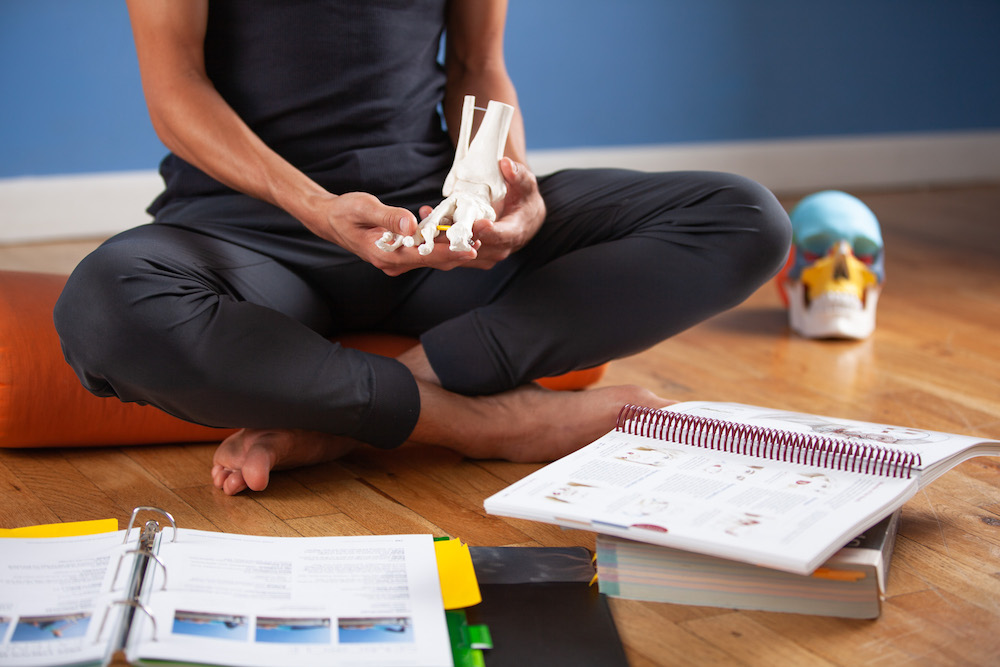 Gibney is partnering up with kinected edu for a Pilates Certification program complete with training courses that offer exclusive, discount opportunities for both Gibney members with class cards and PRO students.
Directed by Kelly Kane and Matt McCulloch, the Kane School Pilates certification is a rigorous training program combining the classic principles of Pilates with a modern, clinical perspective on the body. The program crafts advanced teachers with x-ray vision—teachers with solid knowledge of anatomy, biomechanics and injuries as well as the skills to perceive and improve them. Graduates work in variety of settings across the fitness, wellness, and medical worlds. The full training includes Foundation Training (Core Muscle Anatomy), Comprehensive Mat, and Basic Training equipment certifications.
Discounts
Gibney Members (class card purchasers)
10% off both Core Muscle Anatomy and Comprehensive Mat
Gibney Pro Students
20% off both Core Muscle Anatomy and Comprehensive Mat
Courses
STEP 1: Core Muscle Anatomy (Foundation Training)
Lay the groundwork for learning the Pilates discipline with a comprehensive anatomy foundation. All Pilates certification students must complete Core Muscle Anatomy, or test out with a passing grade on the Kane School Anatomy entrance exam. CECs: 24 Kane School
Total hours: 24

STEP 2: Comprehensive Mat
Get to know the Kane School Core Principles and how they apply to the Pilates method. This in-depth course shapes advanced instructors with a mastery of Pilates mat exercises as well as the knowledge to address biomechanics and postural issues in private and group settings. Includes lecture, self-study and assistant-teaching hours.
Total hours: 67
STEP 3: Basic Training
Gain a comprehensive Pilates equipment education. Learn choreography on the Pilates apparatus – reformer, chair, cadillac, and barrels – and how to apply Core Principles to equipment sessions. Interwoven through the training is the story of the moving body—its anatomy and biomechanics as well as its common postural problems and injuries.
Total hours: 388 (Intensive), 370 (weekend)
"The Kane School's meticulously crafted program was so much more than simply learning how to teach Pilates choreography. I was given the space to learn theoretically and kinesthetically while thinking critically and applying it all with creativity."

Katherine Laplant, Kane School Student 2020
Photo by Lee Rayment