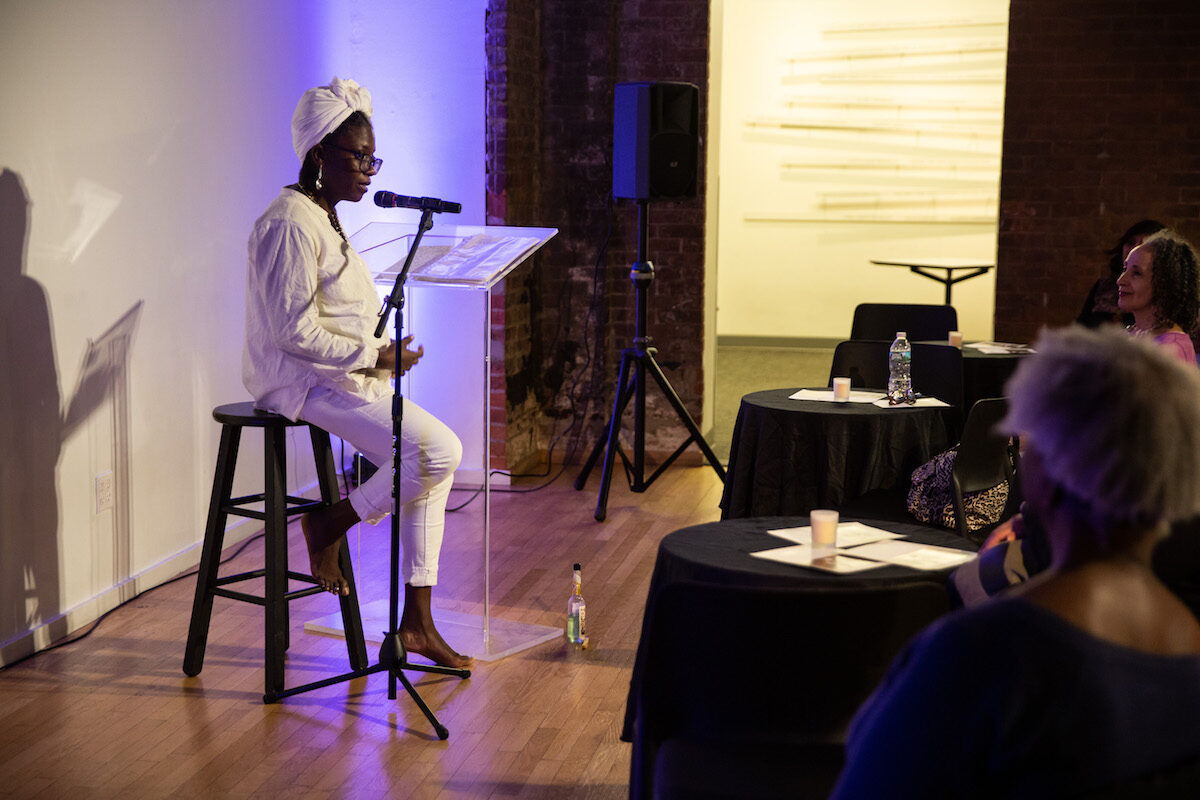 Living Gallery, a monthly program curated by Eva Yaa Asantewaa and produced in the Gibney Gallery, presents live performance of storytelling, monologues, spoken word, stand-up, or creative talks.
Each performance—free and open to the public—runs approximately 30 minutes, usually scheduled within the hour before a dance concert presented in Gibney's Theater. We welcome you to attend both events and enjoy a wide range of expressive artists.
Pictured: Living Gallery with Oceana James. Photo by Scott Shaw.