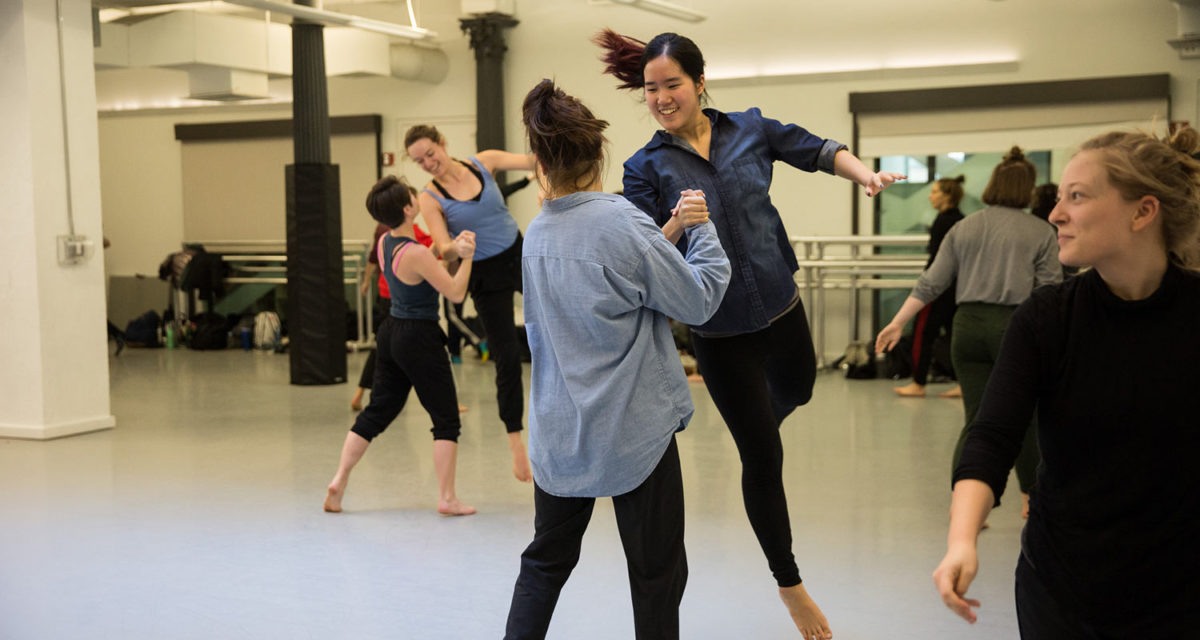 Summer Study provides students with an immersive experience in the NYC dance scene over four weeks.
Summer 2018 Dates:
Session 1: June 4 – 29, 2018
Session 2: July 2 – 27, 2018
Tuition:
4-Week Session: $1,985
Application Fee: $50
Applications due Friday, April 13. Open to students ages 18 and older.
Within Gibney's Contemporary Dance Program, students select their own classes based on a set weekly requirement. Students are required to take 15 classes a week.
Scholarship Opportunities
Limited scholarships are available for the Summer 2018 program.
Applications for Summer 2018 are due by Friday, April 13.
An application fee of $50 must be paid before your application will be considered. This fee can be paid via credit card through the confirmation email that will be sent to you once your application has been submitted.
After your application is reviewed, you may be contacted in order to set up an interview, either in person or via Skype. You will be notified of a decision via email.
You may not make changes to your application once it is submitted.
Please note that students are required to find their own housing. A list of housing resources is available upon request once accepted to the program.