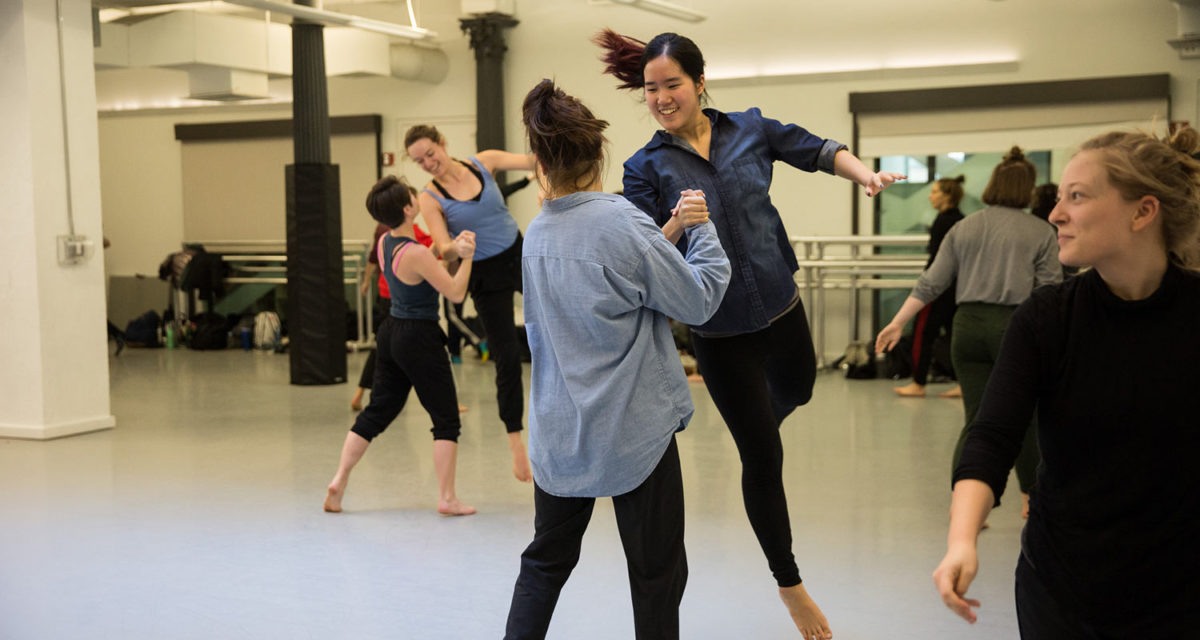 NYC Summer Study provides students with an immersive experience in the NYC dance scene over four weeks.
The program is designed to build a supportive community, expose students to new and challenging ideas and movement styles, and share tools for building a sustainable career in the performing arts.
NYC Summer Study 2020 Dates:
Monday, June 1 – Friday, June 26
Monday, July 6 – Friday, July 31
Application Deadline:
Thursday, April 30
Tuition:
$1,985; Scholarships Available
Application Fee: $50
Application available Winter 2020.
Please contact Senior Manager of Training, Jessie Kardos, at jessiek@gibneydance.org with questions.
Students create a personalized schedule comprised of Gibney's open classes and workshops; attend performances as a group at a variety of NYC venues; and engage with working artists in the city through seminars, panels, and weekly discussions.