Open Interval Residency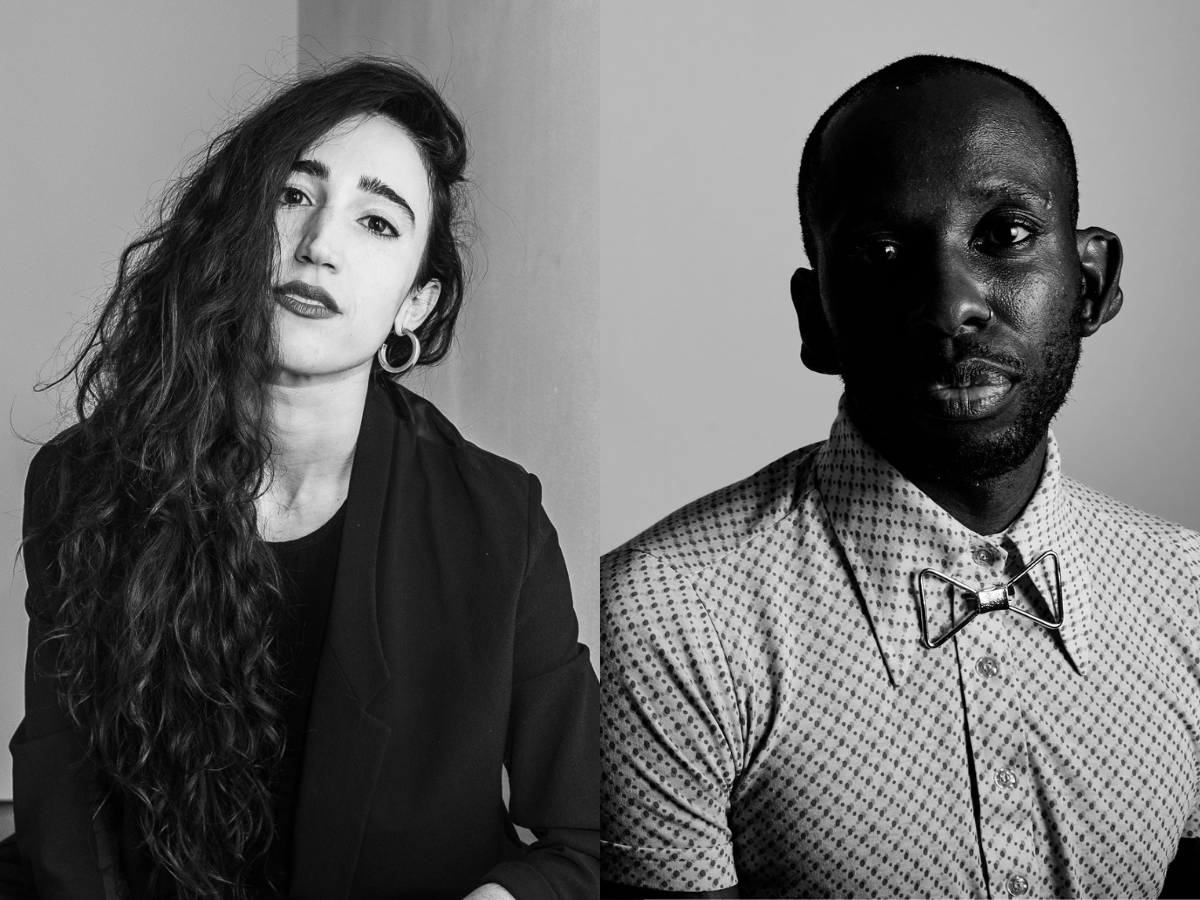 A NEW RESIDENCY PROGRAM CREATED BY GIBNEY AND THE SIMONS FOUNDATION FOCUSES ON RESEARCH AND PROCESS TO EXPLORE THE CONNECTIONS BETWEEN SCIENCE AND DANCE.
Expanding Gibney's support for dance artists in New York City, OPEN INTERVAL is a new residency program for emerging and established choreographers created through a pioneering partnership between Gibney and the Simons Foundation. Focusing on research and process to explore the connections between science and dance, the 10-month residency features significant support for two curated artists–a $10,000 stipend and 100+ hours of free studio space at Gibney. In OPEN INTERVAL, each choreographer is paired with a scientist based at the Simons Foundation Flatiron Institute. Together, artist and scientist develop unique ways to conduct informal and non-product oriented research and experiments related to their individual practices and professions through exchange, dialogue, collaboration, and play.
The first year of the residency in 2022-2023 welcomed Choreographer/Dancer Marla Phelan working with Associate Research Scientist Blakesley Burkhart, Ph.D., and Choreographer/Director Raja Feather Kelly working with Associate Research Analyst LaToya Anderson.
ABOUT THE SIMONS FOUNDATION
The mission of the Simons Foundation is to advance the frontiers of research in mathematics and the basic sciences.
Co-founded in 1994 in New York City by Jim and Marilyn Simons, the foundation exists to support basic — or discovery-driven — scientific research undertaken in the pursuit of understanding the phenomena of our world. Marilyn Simons served as president of the foundation until 2021, when David Spergel was appointed president of the foundation.
The Simons Foundation's support of science takes two forms: They support research by making grants to individual investigators and their projects through academic institutions; and with the launch of the Flatiron Institute in 2016, they now conduct scientific research in-house, supporting teams of top computational scientists.
The foundation's Outreach, Education and Engagement division seeks to provide opportunities for people to forge a connection to science — whether for the first time or a lifetime. Through their initiatives, they work to inspire a feeling of awe and wonder, foster connections between people and science, and support environments that provide a sense of belonging.
ABOUT THE 2022-2023 PARTICIPANTS
MARLA PHELAN & BLAKESLEY BURKHART, Ph.D.

Photo by Umi Akiyoshi
MARLA PHELAN, DANCER/CHOREOGRAPHER
Marla Phelan is a New York City choreographer working within film, fashion, and stage to create movement at the intersection of technical rigor and intuitive humanness. Phelan's work celebrates the profound strength of human connection and examines the turbulence of change by portraying defiant characters at the threshold of transformation.
She is a 2022-2023 Simons Foundation & Gibney Open Interval Resident Artist, a 2023 LMCC grant recipient for her upcoming multichannel film installation, Obscure Passage, a 2022 Sacred Heart University Emerging Choreographic Fellow, a 2021 Studio to Stage Resident Artist with Alpha Omega Theatrical Dance Company, and a 2020 AKC Fund Inc. grantee. Phelan founded the creative initiative, Movement Museum, through Gibney's 2020-2022 Moving Toward Justice Fellowship, providing mentorship and career expansion to dance artists.
Her work has premiered at Films at Lincoln Center, Future Dance Festival, SXSW, Dance Camera West, FringeARTS, WestFest, Dixon Place, Gibney Center, Edgerton Center, Jack Crystal Theater, PepsiCo Theater, KnJ Theater and publications Nowness, V Magazine, Refinery29, The NYTimes, and NYMagazine. Phelan directed and choreographed the award-winning short film The Fell of Dark and has directed movement for Fischerspooner, Michael C Hall, RCHRDSN Studio, Comedy Central, NBC, CBS, and brand campaigns for Maison Margiela, Mazda, GAP, Reebok, LOLA, and Stuart Weitzman. Currently, she is the Associate Choreographer/ Director to Broadway's National Tour of Fiddler on the Roof.
Phelan has danced for Gibney Company, Hofesh Shechter Company, Akram Khan, Azure Barton, Company XIV, Broadway's Fiddler on the Roof, and Punchdrunk's Sleep No More and The Drowned Man. Phelan trained at The Juilliard School (BFA 2009), is on faculty at Mark Morris Dance Center, and has led workshops at NYU Tisch, Bard College, and Washington University.

BLAKESLEY BURKHART, PH.D, ASSOCIATE RESEARCH SCIENTIST, CENTER FOR COMPUTATIONAL ASTROPHYSICS, FLATIRON INSTITUTE
Blakesley Burkhart, Ph.D. is an assistant professor at Rutgers, the State University of New Jersey and an associate research scientist at the Flatiron Institute. Her areas of focus include star formation, studies of the dynamics of the gases that fill the space between stars, and the turbulent nature of galaxies near and far. Burkhart has received numerous research awards including the American Astronomical Society's Annie Jump Cannon Award and the American Physical Society's Maria Goeppert Mayer Award. She is a 2020 Packard Fellow in Science and Engineering and a 2021 Sloan Fellow, which are among the most prestigious awards available to young scientific researchers.
---
RAJA FEATHER KELLY & LATOYA ANDERSON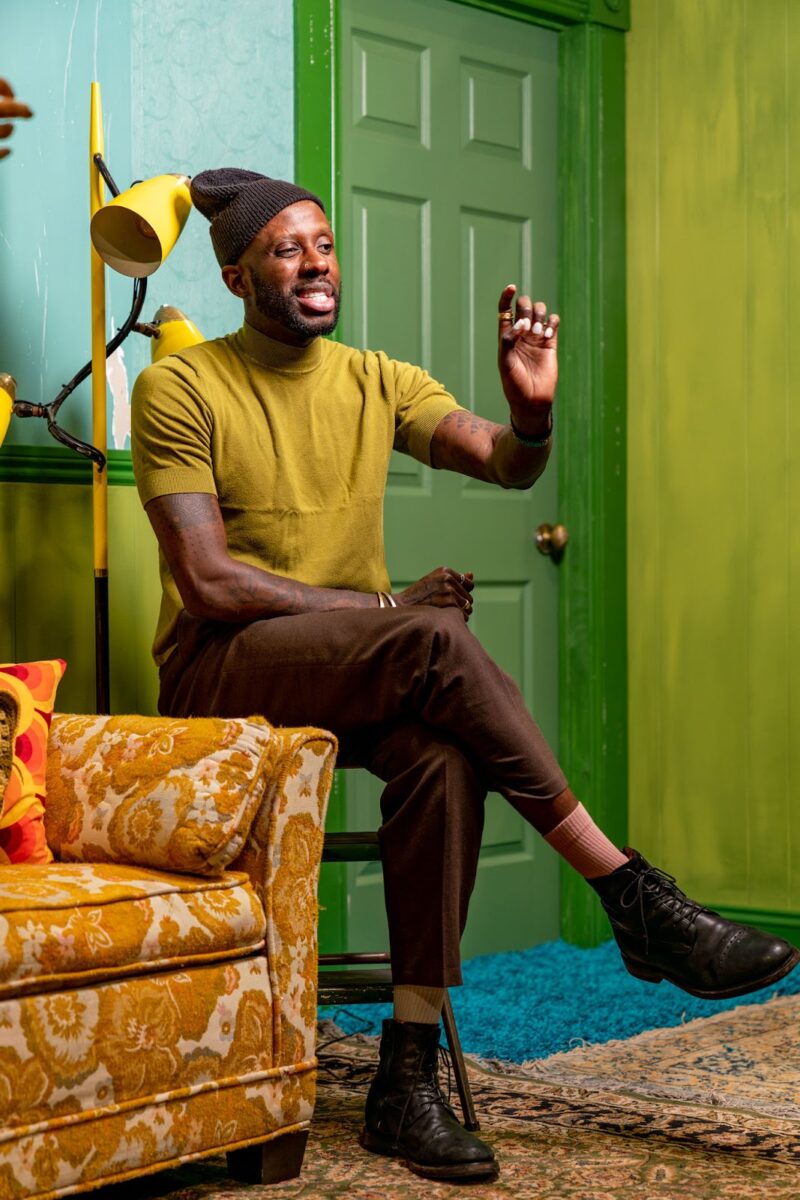 Photo by Kate Enman
RAJA FEATHER KELLY, CHOREOGRAPHER/DIRECTOR
Raja Feather Kelly is a choreographer and director, and the Artistic Director of the feath3r theory (TF3T)–a Brooklyn-based dance-theatre-media company that he founded in 2009. Over the past decade, he has created 18 evening-length works with the feath3r theory to critical acclaim, most recently WEDNESDAY (New York Live Arts), and the UGLY trilogy (Bushwick Starr, New York Live Arts, and ImPulsTanz/Chelsea Factory). TF3T's forthcoming work, The Absolute Future, will premiere in 2024.His choreography can currently be seen in White Girl in Danger at the Second Stage Kiser Theater (2023), written by Michael R. Jackson and directed by Lileana Blain-Cruz. He choreographed the Tony Award-winning Broadway musical A Strange Loop (Lyceum Theatre, premiered off-Broadway at Playwrights Horizon) and Fairview (Soho Rep, Berkeley Rep, TFANA)–both winners of the Pulitzer Prize for Drama. He was hailed by The New York Times as the choreographer who "can make your play move" for his extensive work Off-Broadway. Recent credits include Bunny Bunny (UC San Diego–the first production outside of TF3T for which he was the writer, director, and choreographer), –We're Gonna Die (Second Stage Theater–his directorial debut), SUFFS (The Public Theater), and Lempicka (La Jolla Playhouse). Frequent collaborators include Lileana Blain-Cruz, Branden Jacobs-Jenkins, Sarah Benson, and Michael R. Jackson. Other theatre credits include choreography for Skittles Commercial: The Musical (Town Hall), The Chronicles of Cardigan and Khente (Soho Rep), If Pretty Hurts Ugly Must Be a Muhfucka (Playwrights Horizons), The Good Swimmer (BAM), and The Listeners (Oslo Opera). He recently choreographed Scenes for an Ending in collaboration with musician Emily Weeks for the Ririe-Woodbury Dance Company.
He has received dozens of awards, fellowships and honors including a Princeton Arts Fellowship (2023-2025), a Mellon Foundation grant (2021), an Obie Award and Outer Critics Circle Award honor for choreography for A Strange Loop (2020), an inaugural Jerome Hill Artist Fellowship (2019-2021), a Randjelović/Stryker Resident Commissioned Artist at New York Live Arts (2019–2020), a National Dance Project Production Grant (2019–2021), a New York Dance Performance Bessie Award (2009), a Creative Capital Award (2019), three Princess Grace Awards (2017-2019), a National Dance Project Production Grant (2019), a Breakout Award from the Stage Directors and Choreographers Foundation (2018), Dance Magazine's inaugural Harkness Promise Award (2018), a Creator-in-Residence at Kickstarter (2018), and a Choreography Fellowship at the Center for Ballet and the Arts at NYU (2017), a Bessie Schonberg Fellowship at The Yard (2017), the Solange MacArthur Award for New Choreography (2016), an ImPulsTanz Festival DanceWEB Scholarship, and a New York Foundation for the Arts Choreography Fellowship (2016). He was featured on the cover of the February 2020 issue of Dance Magazine.
Kelly has performed with Reggie Wilson/Fist and Heel Performance Group, David Dorfman Dance, Kyle Abraham|Abraham.In.Motion, and zoe | juniper. He has also managed a number of dance companies: Race Dance, Kyle Abraham/Abraham.In.Motion, zoe | juniper, and Reggie Wilson/Fist and Heel Performance Group.
Kelly has held teaching positions at universities nationwide, including Yale, Princeton, The Juilliard School, and New York University, among others. He is a Quinn Martin directing fellow at the University of California San Diego.
He was born in Fort Hood, Texas and holds a B.A. in Dance and English from Connecticut College. He is currently earning a Boston Psychoanalytic Society & Institute certificate as an Ecker Fellow in Psychoanalysis and the Creative Arts.

LATOYA ANDERSON, ASSOCIATE RESEARCH ANALYST, CENTER FOR COMPUTATIONAL ASTROPHYSICS, FLATIRON INSTITUTE
LaToya Anderson is an associate research analyst for the Center for Computational Quantum Physics at the Flatiron Institute. Her research focuses on analyzing the electronic properties of 2d materials using computational materials science methods which won her the Best Student Oral Presentation Award in Condensed Matter Physics at the 2022 National Society of Black Physicists conference. She is also an AstroCom NYC and Team-Up Together Fellow while earning a B.S. degree in physics at Brooklyn College. She previously studied ballet and modern dance for over 10 years where she trained at the Peridance Center and the Alvin Ailey Summer Dance Program and went on to earn her B.A. degree in dance performance from New School University.
Photo: (left) Marla Phelan, courtesy of the artist; (right) Raja Feather Kelly, courtesy of the artist.