Gathering Place:
Black Queer Land(ing)
Curated by
Marýa Wethers
April 10 – 28, 2018
Gathering Place: Black Queer Land(ing) invites intersections and crossroads among Blackness, queerness, and Indigeneity.
Artists mayfield brooks, jumatatu m. poe, and the I Moving Lab collective call in the ancestors and create a live offering of embodied rituals informed by ceremonial practices, queer sensibilities, and Indigenous wisdoms, offering the potential for transformation through creative interventions that strive to reorganize our understanding of identity, place, mutuality, and connection, and activate a sense of collective responsibility.
Purchase a $45 series pass here. The pass includes mayfield brooks: IWB: Dancing in the Hold Part II, jumatatu m. poe: terrestrial, and I Moving Lab: I LAND 2018, offering $5 off the regular single ticket price for each production. Regular price tickets $15-$20.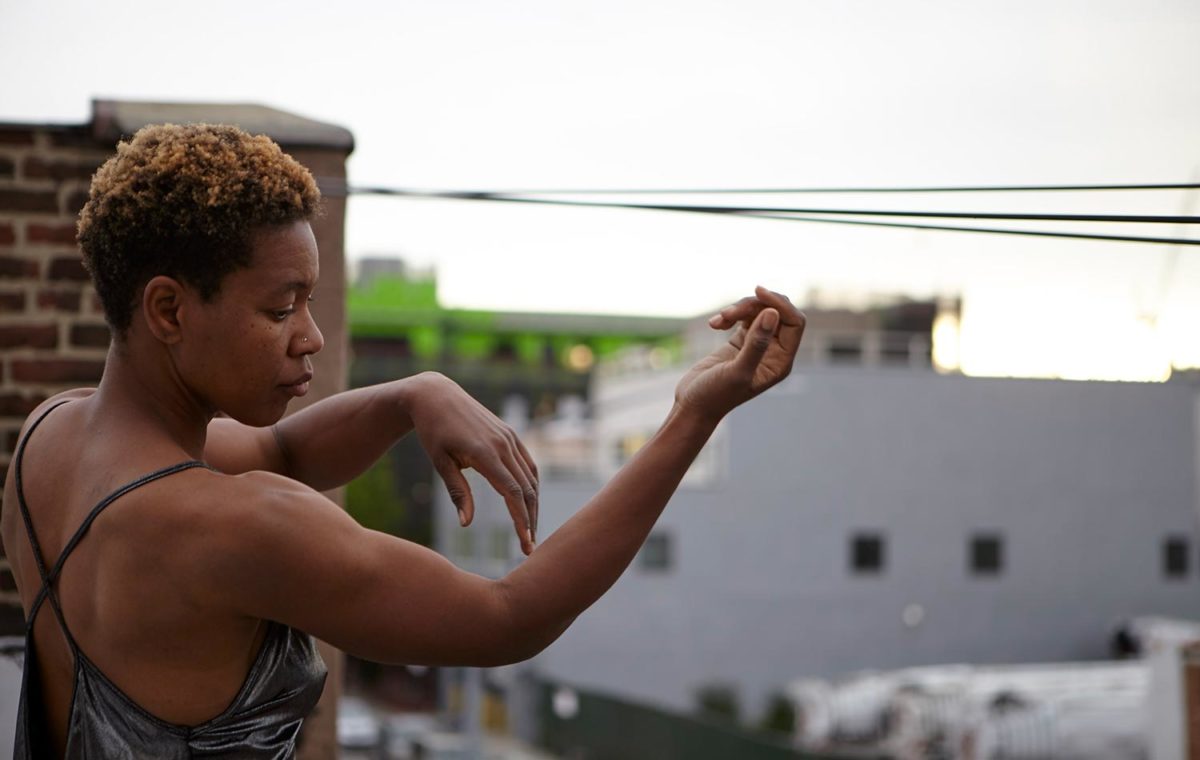 MAYFIELD BROOKS: IWB: DANCING IN THE HOLD
IWB: Dancing in the Hold is a performance in three parts investigating mayfield brooks' ongoing project, Improvising While Black (IWB), which uses dance improvisation as a tool to create atmospheres of care and inquiry while listening to ancestral whispers of the middle passage.
Part I, P(a)rLAY, is an invitation to Black-identified artists to participate in an improvisational dance workshop and performance exploring IWB's improvisatory techniques including speaking in tongues, wandering practices, somatic awakenings and partner work.
Part II, Dancing in the Hold, is an evening-length performance exploring underwater textures like shipwrecks and contaminated seaweed while embracing Black queer ancestors, Black rage, brilliance and joy.
Part III, Process(Ion), is a durational performance installation exploring gestures of Black revolt, poetics of oceanic abyss, spontaneous readings of Afropessimist scholarly texts and a procession to the African Burial Ground in Lower Manhattan.
Post-Show Talk: Friday, April 13.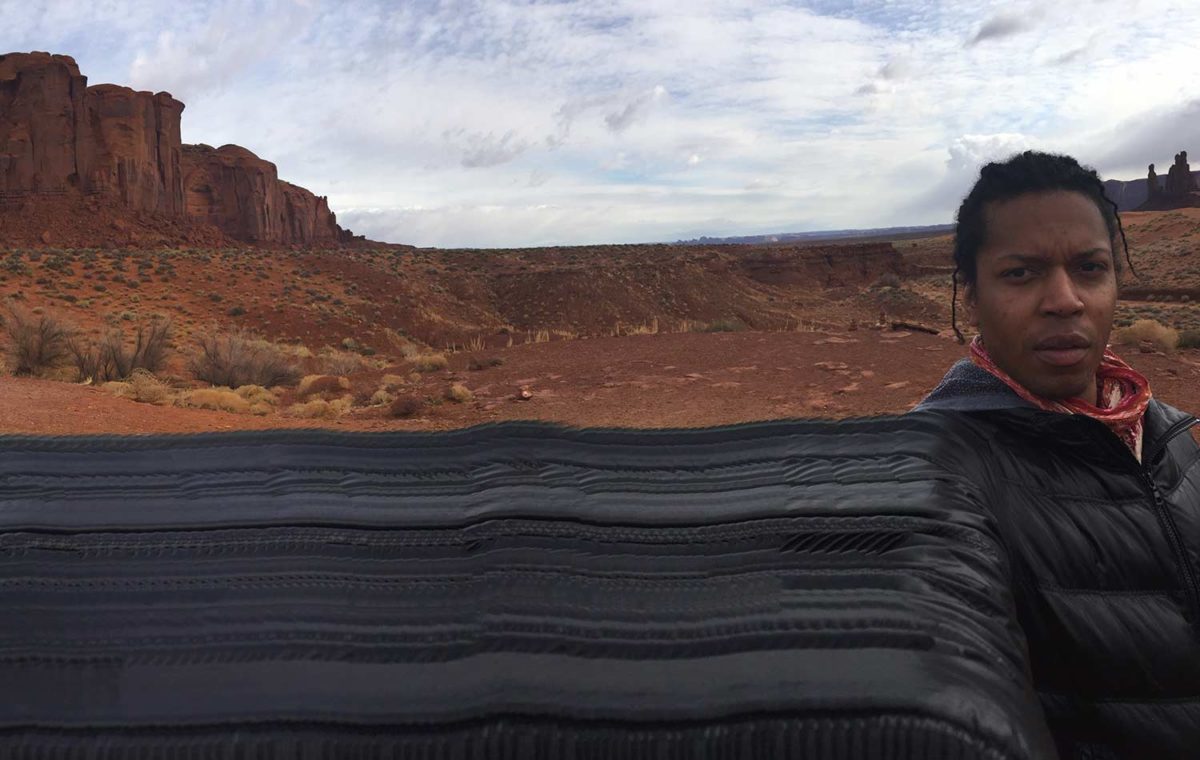 jumatatu m. poe: terrestrial
Inspired by the hot brown granules in both desert dirt and beach sand, terrestrial is an examination of humans as earth and Black humans as having a long, continuing terrestrial history that far precedes—and will outlive—the past five centuries of white supremacy's specific oppressions. From beneath packed ground, vocal composition and choreography are unearthed to magnify the epic truthsliesfantasiesmemoriesdreams underneath the hot brown skin tones of the performers. The work is directed by jumatatu m. poe, with video design by Tayarisha Poe and performance by dancers jumatatu and Samantha Speis and vocalist Rodrigo Jerônimo. terrestrial is an in-progress three-hour long performance installation intended for audiences to come and go throughout the experience as they choose.
Pre-Show Talk: Saturday, April 21 at 4:30 pm.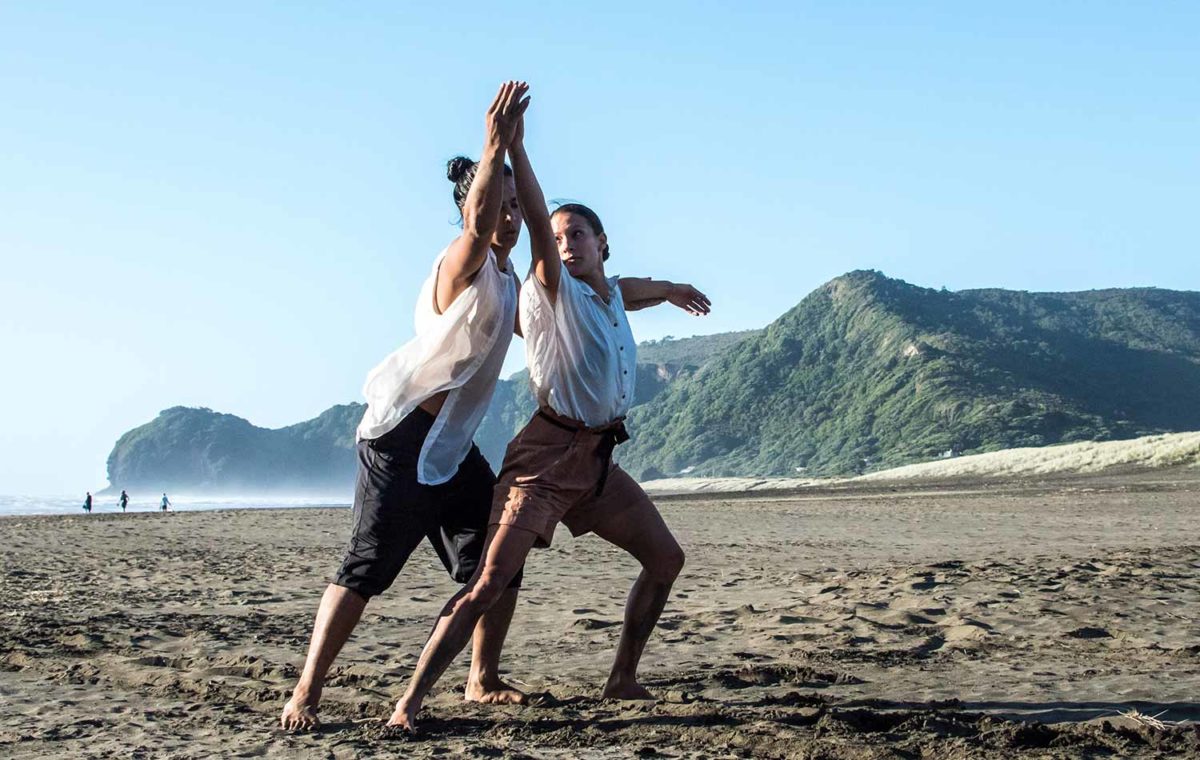 I Moving Lab: I LAND 2018
I Moving Lab is an inter-national, Indigenous, inter-cultural, and inter-disciplinary global arts collective. Infinite Dakota and Bianca Hyslop (of Atamira Dance Company) will craft a multi-national staging of sonic and movement making that creates an interactive dialogue with Manahatta. Over three nights, the theatre becomes a lucid space for global ceremony and Indigenous recognition, with the offering of a new dance work bridging the lands and waters of Aotearoa (New Zealand), Guåhan (Guam) and throughout Turtle Island to meet here in Lenapehoking (land of the Lenape). This space making provocation is in synch with the continuous heartbeat of the land, a moment where the dimensions of community begin to come through.
Post-Show Talk: Friday, April 27.