POP: Performance Opportunity Project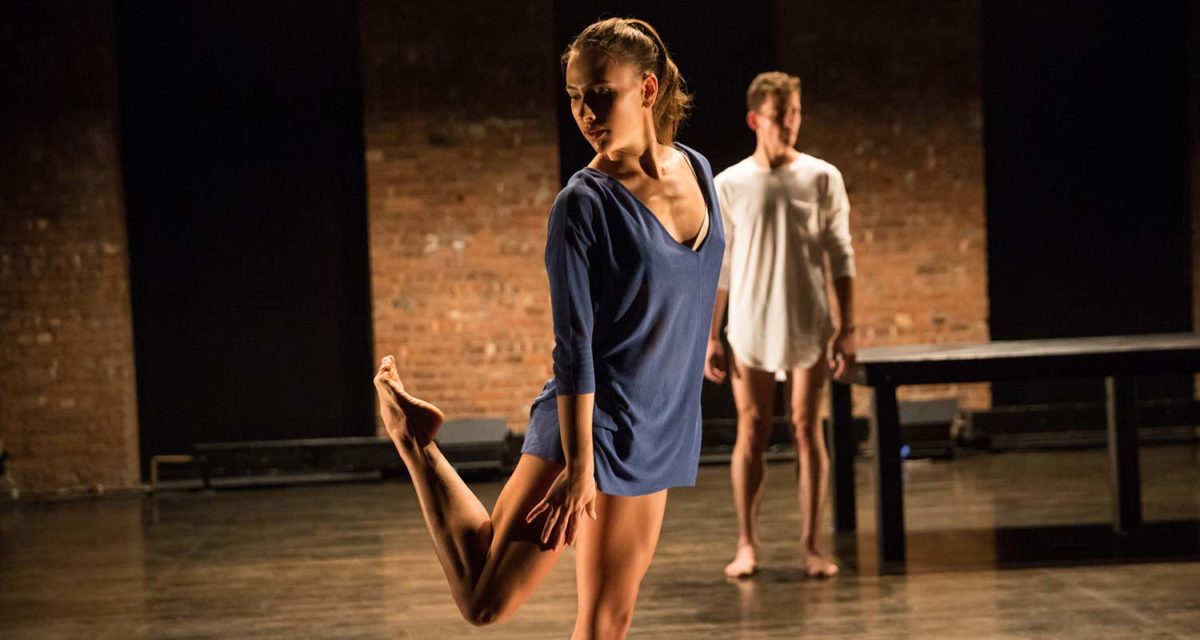 POP: Performance Opportunity Project, provides the dance community with increased support for showings and performances.
POP enables dance artists to self-produce performances and showings at Gibney Dance through a curated rental process. Artists can participate in POP through Performances, Showings, or Open Rehearsals. POP Performances offer a three-night run in our black-box theater at 280 Broadway. POP Showings and POP Open Rehearsals are more informal showings in our studios. See below for available dates in our upcoming season.
The application for Summer 2018 POP Performances is now open. Learn more →
Photo: Dylan Crossman Dan(s)ce, DoublePlus 2016. Photo by Scott Shaw.
POP: Performance Opportunity Project serves the dance community by providing space, support, and subsidized theater rental rates for performances to non-profit companies and individual dance artists.  The intimate 116 seat Studio H Theater at Gibney Dance 280 Broadway includes two separate dressing rooms for the artist's convenience. Artists participating in the POP performance series receive time for technical rehearsal and a three-night performance run. Refer to the Technical Rider for more information on the space.
Technical and dress rehearsal take place on Wednesday and performance nights are Thursday-Saturday. Performances will begin either at 7:30 pm or 8 pm, pending length of show and to be determined by Technical Director. Show run time is limited to 75 minutes including any intermissions.
Applications for Summer 2018 POP Performances are due Friday, March 30.
POP Showings & Open Rehearsals
POP Showings and Open Rehearsals are an opportunity for artists to invite friends and supporters into their creative process in a studio setting to cultivate audiences, funders, and support. Events consist of an informal, no-lighting/tech, studio showing followed by a reception. Artists participating in the POP Showing series receive time in the studios, as well as event assistance.
POP Open Rehearsals are available at Gibney Dance's Choreographic Center at 890 Broadway in Union Square, and POP Showings are available at the Agnes Varis Performing Arts Center at 280 Broadway in Lower Manhattan. POP Showings and Open Rehearsals have a maximum capacity of 50 to 116 people, depending on the studio.